Bali has long been a destination for those wishing to escape the chaos of everyday life and enjoy beaches with unmatched beauty and abundant sunshine.
Though tourism has risen over the years, there remain many untouched hideaways in the region. We've rounded up some of the best little-known corners of Bali where you'll quickly find yourself living the same carefree and self-content way of life as the locals.

Go diving in Amed
Amed is a long stretch of coast on the eastern shore of Bali. A laid-back and traditional coastal village, Amed is still very quiet and relatively undeveloped as it only opened up to visitors in 2000.
The pace of life in Amed is slow and relaxed, and the long span of beach is met with a backdrop of towering volcanoes. The snorkeling and diving in this area are highly recommended, and the small villages along the coastline are dotted with quaint cafés and dive schools.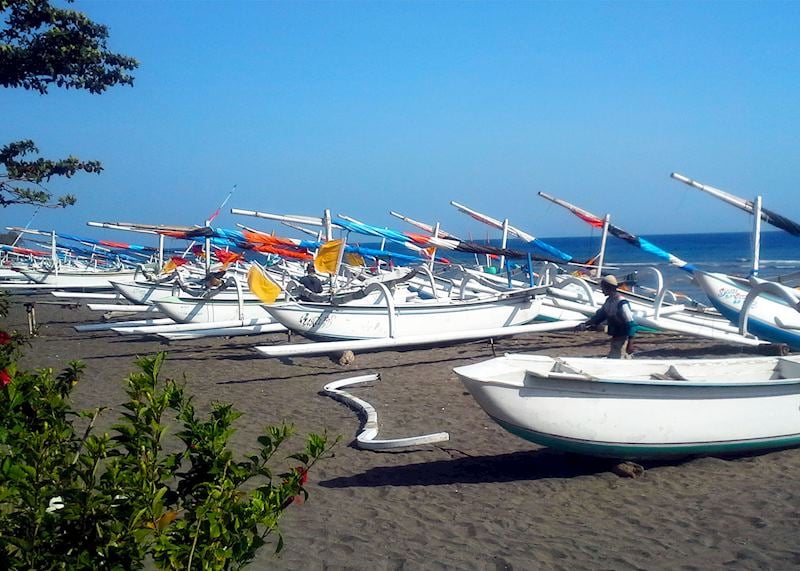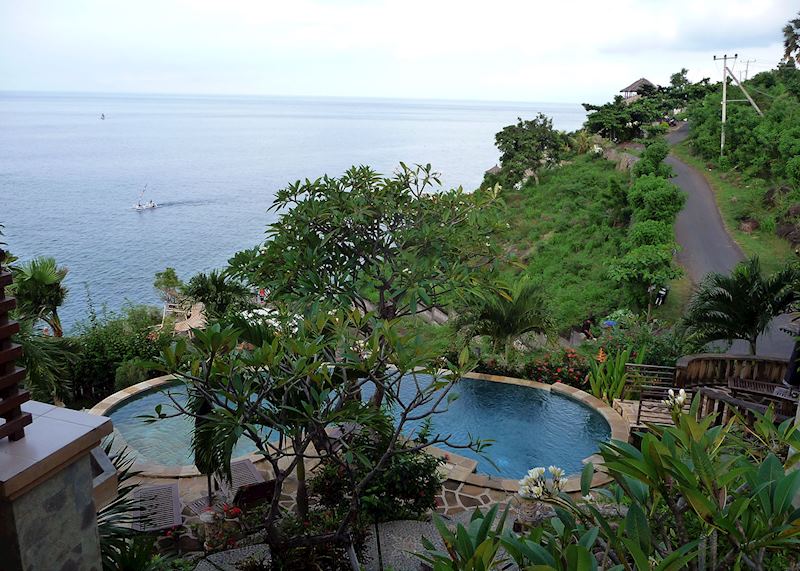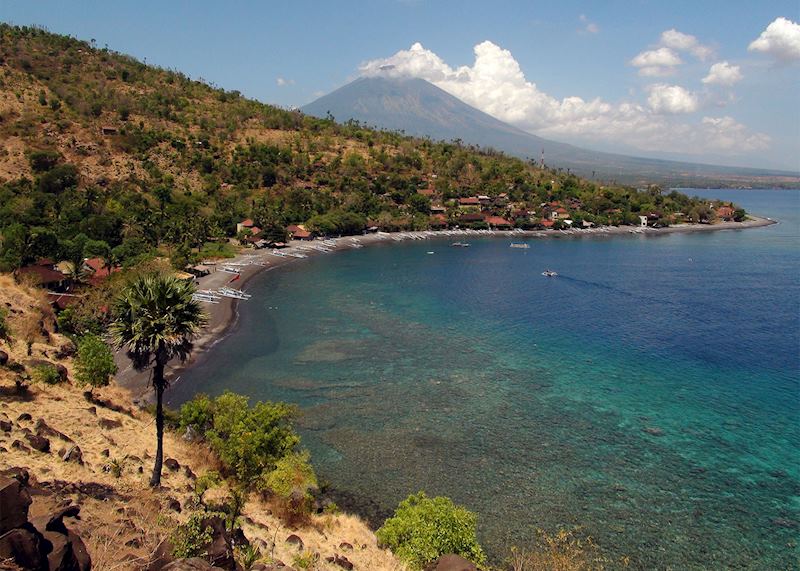 Relax among the rice terraces at Waka Gangga
The gently sloped rice terraces and black sand beaches at Waka Gangga Resort make it an ideal sanctuary for relaxation and an off the beaten path getaway. Located in a small village, the accommodation at Waka Gangga features ten bungalows perched on the terraces.
Though the rough coast makes swimming difficult, there are plenty of options for activities here. Local stables provide horseback rides on the shoreline of the Indian Ocean, and the Tanah Lot temple is only 15 minutes away. There area is also surrounded by several local villages worth exploring.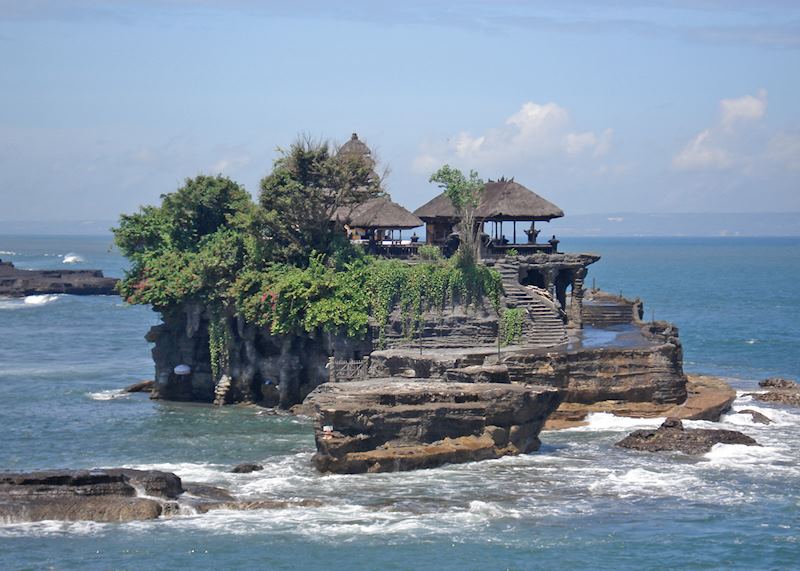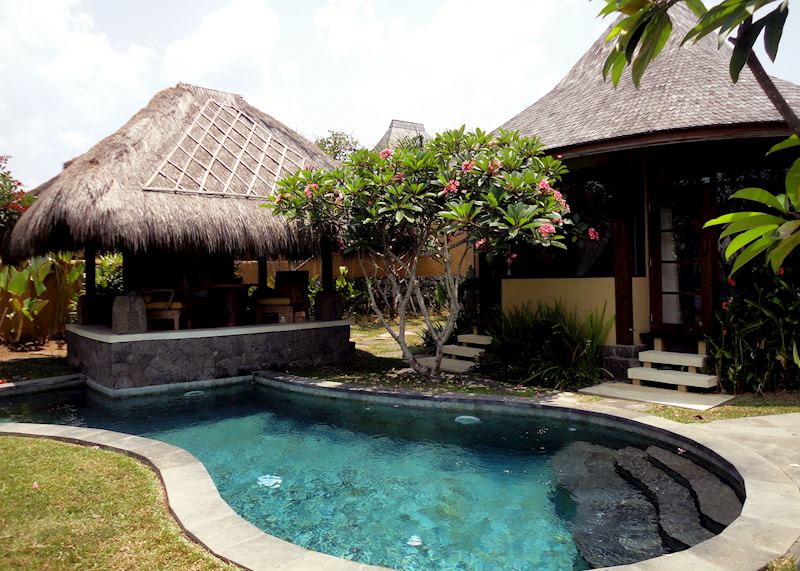 Retreat to the remote island of Lembongan
This small island paradise of Bali is quickly rising in popularity, so now is the time to visit while the roads are still quiet and the beaches untouched. During a stay in this southern region of Bali, you' will see hardly any cars on the small roads.
With incredibly clear waters and white sand beaches, Lembongan is a perfect retreat from the hustle and bustle of Southern Bali. Lembongan has some of the best snorkeling in Southern Bali, and the small independent cafés and restaurants give it a backpacker feel with a touch of luxury.
Seaweed farming is the main form of economy aside from tourism for the locals in the area, and you can even visit a seaweed farm to see how it's harvested.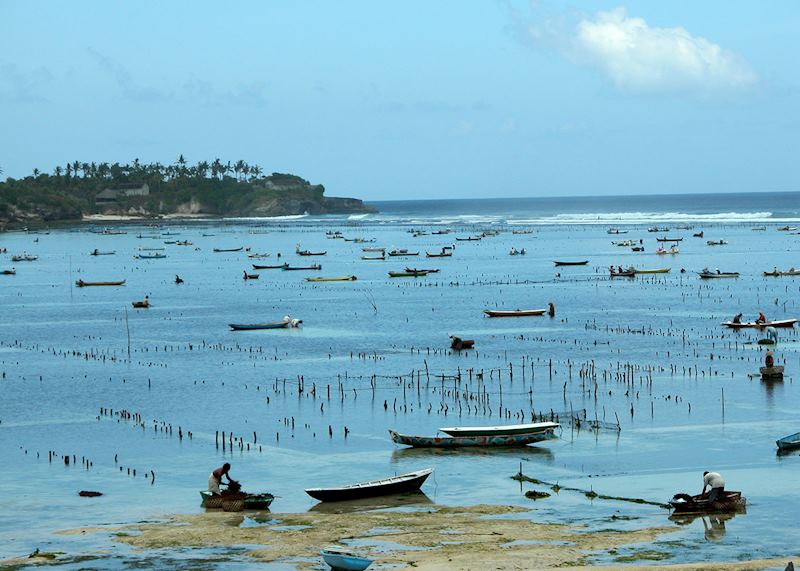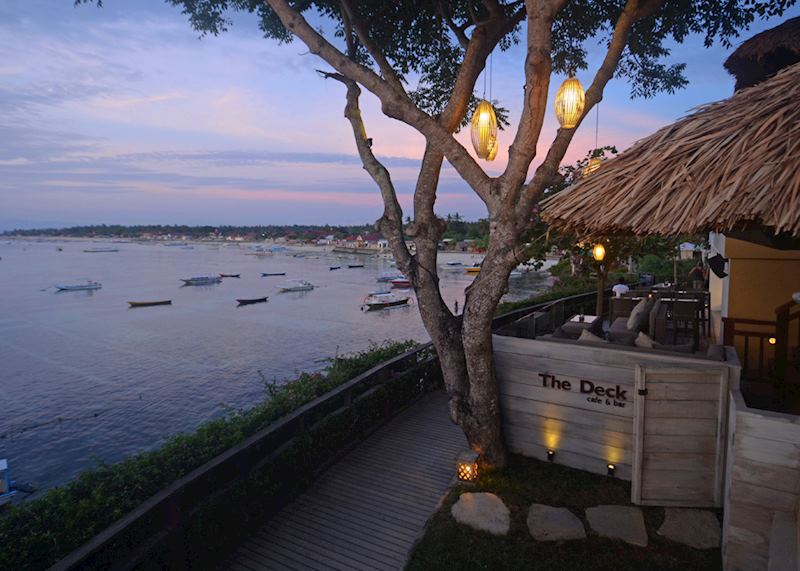 Trek through the fields of Munduk
A typical Balinese mountain village, Munduk is full of terraced rice fields and valleys. Perfect for those who love hiking and the mountains, Munduk offers several options to trek through rice fields, along steep ridges and to waterfalls, all of which offer incredible views of the valley and lakes of the region.
There are many homestays available, allowing you to truly immerse yourself in the culture. The area is also home to many tea, cocoa and coffee plantations. With its rural and authentic feel, Munduk is a great option for those wishing to get away from the tourist attractions of Bali.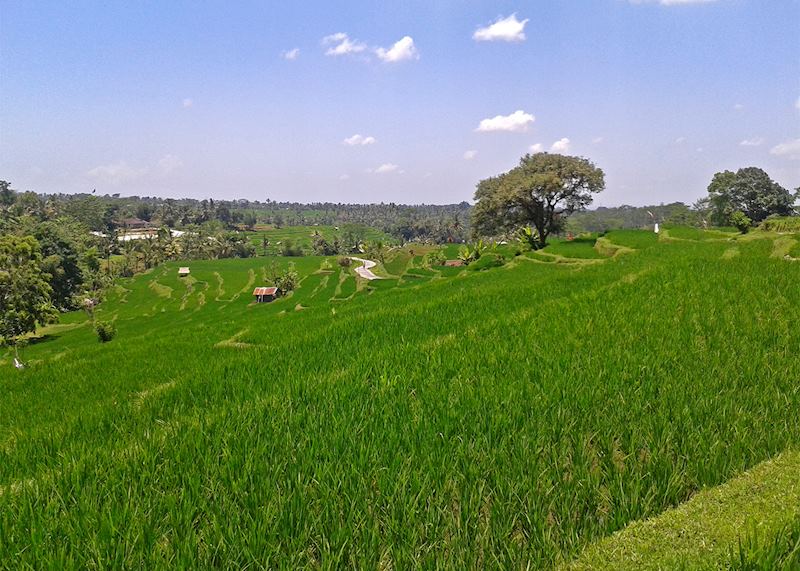 Surf in Medewi
This very small and remote island is one of the least visited places in Bali and renowned as one of the best surfing spots in the world.
The beach at Medewi is blanketed with beautiful black sand and a quiet coast. The surrounding villages consist of fishermen and farmers, and the roads are incredibly quiet with barely any other tourists in sight, making it a perfect oasis for any surfers looking for a peaceful trip.
Start planning your trip to Bali

Start thinking about your experience. These itineraries are simply suggestions for how you could enjoy some of the same experiences as our specialists. They're just for inspiration, because your trip will be created around your particular tastes.
View All Tours in Indonesia
Further Reading