David, Costa Rica & Ecuador Specialist
I learned very early in my travels that the people of a country can drastically affect your experience there. I absolutely fell in love with the locals during my first visit to Ecuador for a volunteer service trip. I had never felt more welcomed and embraced by people I barely knew. I quickly became interested in the Latin American region as a whole and planned a trip to Costa Rica soon after. I was amazed at how seeing wildlife in the dense rainforest can make you feel just like a little child again. I have been recruiting friends and family to visit Latin America for years now and feel so lucky to be able to do so professionally as an Audley specialist.
Speak to David

Start planning your tailor-made trip with David
Q&A with David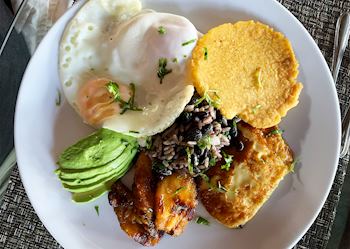 What's the best local dish you've tasted?
I absolutely love the traditional breakfast of Costa Rica. The meal revolves around gallo pinto which is a combination of black beans, rice, peppers and onions, with a touch of the local hot sauce, Lizano. It is usually accompanied by eggs, fresh fruit, avocado, cheese, corn fritters and a deliciously sweet grilled plantain to finish. You'll find this traditional breakfast on most typical menus and you really shouldn't leave the country without trying it. It's a great start to a day and will set you up for any amount of exploring.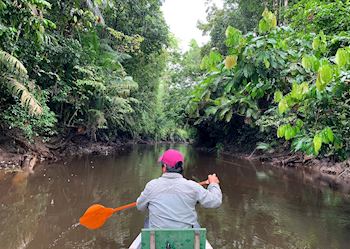 What's your most vivid travel moment?
I have never experienced anything quite as memorable as my stay in the Amazon rainforest while visiting Ecuador. Just to get to the Napo Wildlife Lodge I took a two-hour canoe trip through the jungle. I was paddled by a local guide and saw a very rare and endangered species of otter, caiman, three species of monkey, sloth, and too many types of birds to count — and this was all just part of getting to the lodge. I will never forget the sounds of the jungle engulfing me and the deep appreciation I felt for the beautiful world we get to live in.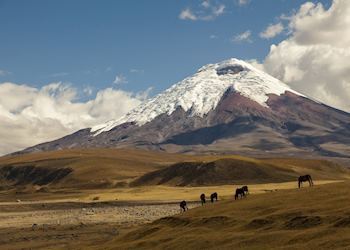 Where would you love to travel next?
Cotopaxi, an active volcano in the Andes Mountains, is revered as a top destination for hiking and biking. A friend described it as, 'unpredictable but reliably spectacular', which instantly piqued my interest. I look forward to being able to say that I officially biked to the top of a volcano.