I first experienced traveling abroad was when I lived in Florence for four months, taking classes in art. My love of travel sparked while experiencing this amazing culture and it quickly became my goal in life to share with others on the wonders travel can do for you, and the change you see blossom in yourself.
My time in Italy has been filled with glorious works of art: paintings, immense sculptures, facades of churches and basilicas capturing the smallest details, chocolate festivals, wine and olive oil tastings, vespa rides, and swimming in the aqua water of the Mediterranean. I starting educating myself about Italian food and wine after my first trip to Italy and haven't stopped since.
There is an endless amount to learn about this culture and I can not wait to share my love of the country with anyone brave enough to take the leap, you won't regret it, I never have.
Speak to Addy

Start planning your trip to Italy with Addy
Q&A with Addy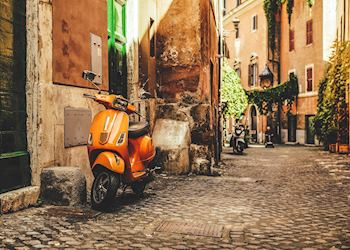 What's your most vivid travel moment?
We took to the beautiful city of Rome by the back of a vespa, steered by native experts. The city itself was bustling with people but we took the winding side streets, stopping at the historic and delightfully refreshing water fountains along the way. We zig-zagged between cars and other scooters, stopping at a classic-style cafe for some much-needed espresso, shade and of course — a sweet treat; enjoying them the way the locals do standing at the bar and chatting with the smiling faces around us. As we continued our journey our guides peppered in historic facts and pointed out important landmarks along the way, and delighting us with the best views of the city. To end the day, we popped into a shop for a refreshing spritz and caprese to top off what had been a spectacular day. Rome is one for the books.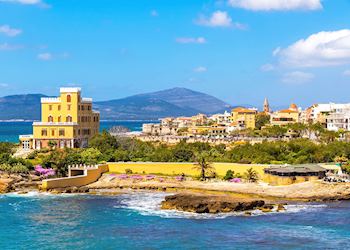 Where would you love to travel next?
There's truly no place in Italy that isn't beautiful but, I have yet to take in the experience of Italy's largest island, Sardinia. As one of the first places in the Western Mediterranean to begin producing wine I am drawn to this destination to indulge in the local varietals, and the fare that pairs with it. Working with local farmers there are opportunities to learn about the techniques they use as well as learning about their cheesemaking practices. I also wouldn't be able to pass up a boat trip to visit the smaller islands with their pink sands beaches.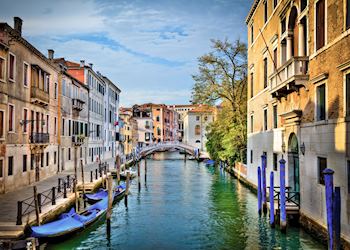 Which book, film or artwork captures Italy the most?
Italy is a way of life. Learning how to unwind and enjoy the small moments. For this reason, I believe what captures the heart of Italy most is the book 'Oh, The Places You'll Go' by Dr. Suess. Often times we find ourselves desperate to reach the destination, often forgetting that the journey is just as important. Reaching out of our comfort zones, growing and learning, is a part of any adventure. Italy is often times the first place people travel, and in turn, their first love. It certainly was mine.