My passion for travel was ignited at an extremely young age, and whenever anyone asked what I wanted to be when I grew up, the only thing I knew was that any future job should involve travel.
My first experience in the UK was a quick trip to London while studying abroad in Florence. Although the visit was short, I was instantly smitten and knew I had to get back there again and explore the rest of the country, as well as make it to Ireland, where part of my family were. Ireland had always been my dream destination and when I eventually visited, I never felt more at home in a foreign country in my life. After returning to Boston, I took a role in sales but soon joined Audley in a job which allows me to combine my skills with my passion for the UK and Ireland.
Speak to Delaney

Start planning your trip to Europe with Delaney
Q&A with Delaney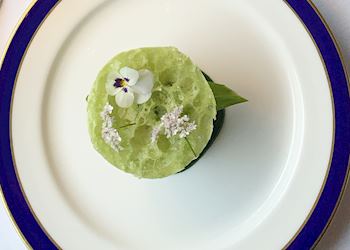 What's the best local dish you've tasted?
I was at the Pullman Restaurant in the grounds of Glenlo Abbey Hotel in Ireland when I was persuaded to order the tomato and basil dessert. I was extremely hesitant, it wasn't something I would normally be drawn to and I couldn't quite imagine what it might be like, but it turned out to be one of the most magical and unusual desserts I have ever tried. The dish was made from local ingredients with fresh lemon and basil crème and sweet tomato sorbet and jelly. I was so glad that I went against my better judgement and tried something so out of the ordinary.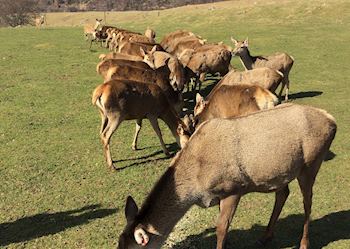 What's your most vivid travel moment?
Seeing the adorable calves of Highland cattle on the Rothiemurchus State Park in Scotland was a highlight of my trip, but while there, I also got to feed dozens of red deer on the property. These deer came thundering up the hill at the sight of the ranger, a bucket of feed and our little group. There were calves and hinds (females), and the ranger told us all about them as we spent about an hour watching and feeding these beautiful creatures. It was surreal, but an experience I'll never forget.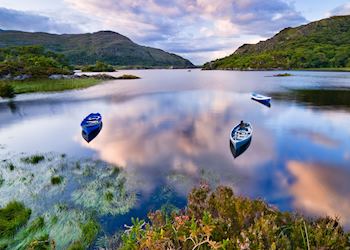 Which book, film or artwork captures the UK and Ireland the most?
The first time I watched Brooklyn, directed by John Crowley, I was struck not only by the beauty of Ireland but also by the resilience and kindness of the Irish people. The movie tells the story of a young Irish girl emigrating to New York City on her own in the 1950s. This film acknowledges the bravery of Irish immigrants and the struggles and triumphs of moving so far away from home. It sparked my interest in the history of Ireland and Irish emigration and inspired me to find out more about my own family history.