Growing up in a small town outside Providence, Rhode Island, I always had a strong desire to see what the world had to offer outside my little home state and it was a solo backpacking trip around Europe that really ignited the travel bug. From that point on, it has been one adventure after the next. The following year, my travels took me to Chiang Mai, Thailand where I earned a teaching certificate and worked in several international schools. From there, I decided to move to Buenos Aires so that I could study Spanish as I worked as an English teacher. These experiences clarified a growing feeling that I wanted travel to be a career rather than just a hobby, and when I moved to Boston to be closer to family and friends, I discovered Audley and found a way to make that desire come true.
Speak to Jacob

Start planning your trip to Italy with Jacob
Q&A with Jacob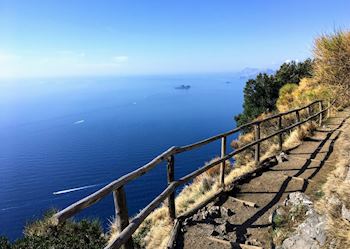 What's your most vivid travel moment?
As a nature lover, I was really looking forward to hiking The Path of the Gods along the Amalfi Coast but the experience went well beyond my expectations. Escaping the crowds along the coast and seeing the region from a new perspective was magical, but having a guide to fill us in on the history of the region and what we were seeing brought the panoramic views, abandoned houses and terraced vineyards to life. We finished the trek in Positano with a traditional farm-to-table meal at a family-owned trattoria along the cliffs. I fell in love with Italy all over again that day.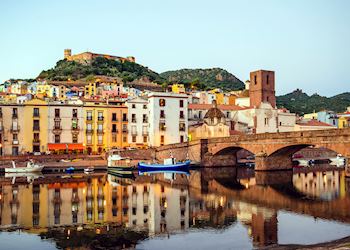 Where would you love to travel next?
Sardinia has been on my list for a while. I heard so many stories about the island, its landscape and cultural differences during my travels around Italy that I simply have to go. On top of that, there are the powder-white beaches, incredible food and prehistoric remains, I can't wait to visit.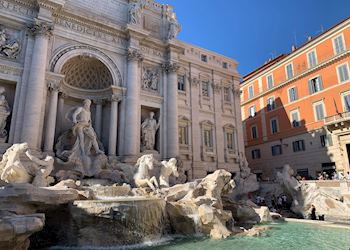 Your best piece of travel advice?
The one thing that can really make a difference to a trip is learning a little bit of the language of the country you're visiting. Before I travel to a new country I always download the Duolingo app on my phone so I can learn a few words and phrases. This not only allows for a more immersive experience while abroad, but it can also help you out when you can't locate an English speaker and need directions or assistance. Locals always appreciate the effort, even if it's just a few words or phrases, and it can really enhance your experience of another country.