My Italy journey began with the study of art history and the Italian language during a semester abroad in Florence. It was not so much what I learned in the classroom but what I experienced as a local that cemented my love for this country. In Italy they have perfected the 'dolce far niente' which translates to the sweetness of doing nothing. So, it's been my quest for the past 20 some odd years to uncover the undiscovered parts of Italy while 'doing nothing'. Whether it's finding the perfect caffè macchiato and flaky pastry or staying at quiet boutique hotel with an ocean view, I've done the research for you.
After completing my degree in Travel in Tourism I went on to work for numerous travel companies as well as teaching English in Indonesia. After that, I was fortunate enough to spend three years living in Brussels, Belgium. It was during this time I was able to travel extensively throughout Europe and discover all Italy had to offer. Currently, my favourite trips to Europe include my husband and three children. We have wandered the cobblestone streets of Rome and hiked the Path of the Gods in Positano. All these experiences are ours to keep. I would love to help you make memories with your family and friends. All of our trips are custom made to your liking. It's your turn to try dolce far niente.
Speak to Laura

Start planning your trip to Italy with Laura
Q&A with Laura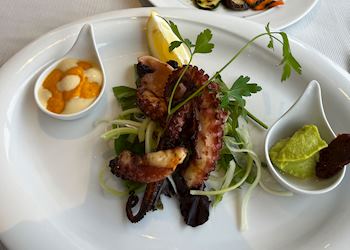 What's the best local dish you've tasted?
Polpo alla griglia is by far my favorite thing to order when by the sea in Italy. Locally caught octopus grilled with just a light drizzle of oil, lemon and salt and pepper. It's a subtle and mild flavor. The presentation is intimidation to some but once you taste it you will surely be looking to order this again.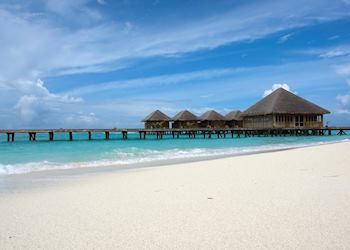 Where would you love to travel next?
The Maldives has been on my list for ages. There are some wellness retreats that create a back to nature atmosphere with forest bathing walks through the jungle and yoga sessions on white sand beaches. The coral conservation excursion would help give back to the community that graciously shares its beauty.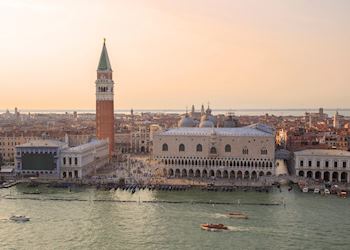 Your best piece of travel advice?
Travel in the off season. If your schedule allows look into traveling to Italian cities in the winter. You will experience less crowds and get more bang for your buck. I recently traveled to Venice in January and the streets were quiet and dusted in snow. It made an already magical place even more special.