I have been fascinated by travel since my earliest years and read every book I could get my hands on that took place in a foreign country, until I finally left the US at the age of 21 to study abroad in Germany. While living there I discovered a passion for travel by voyaging across Europe — both with my program and alone. This passion led me not only to get a TEFL (Teaching English as a Foreign Language) certificate while living in Prague teaching business English, but also to a career in travel.
My list of places I would like to visit would probably take many lifetimes to complete. One of the first questions I ask when I meet someone if they like to travel is: "Where have they traveled to?" I always advise those who tell me they are traveling somewhere new to not be afraid of getting lost because that's how some of the best travel memories are made.
Speak to Nicole

Start planning your trip to Italy with Nicole
Q&A with Nicole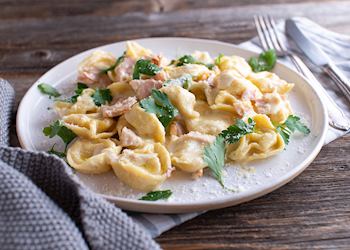 What's the best local dish you've tasted?
Tortellini in brodo is not something I had ever tried prior to visiting Bologna. The tortellini are most often filled with Parma ham and prosciutto instead of cheese which is more common in the United States and are served in a clear flavorful chicken or beef broth instead of tomato sauce. I first tried and made this dish at a cooking class in Bologna. I watched the chef stuff rolled flat pasta with tiny amounts of delicious meat and then cut and shape the pasta into perfect tortellini. I wanted to lick the bowl.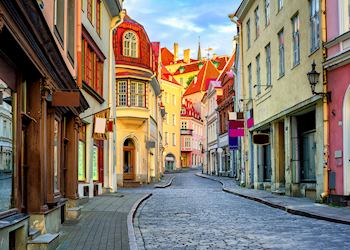 What's your most vivid travel moment?
I arrived in Tallinn, Estonia, in blizzard conditions in late April in 2005 and immediately upon checking into my hotel grabbed my heavy winter coat and gloves and headed out to explore. Tallinn is not on everyone's travel radar, but its town center is one of the most magnificent places I have ever seen. While traversing winding Medieval lanes I witnessed performers breathing fire, artists selling handmade knitting on the street, and sampled wild boar soup and spiced mead from a market stall. I had a cappuccino in a cafe section of a teachers' union building listening to a harpist and looking out huge bay windows at the falling snow.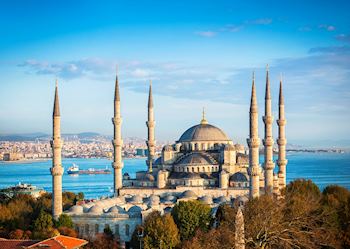 Where would you love to travel next?
Turkey is a place that has topped my bucket list for several years. From the winding alleyways of its souks and marketplaces to the neolithic ruins of Gobekli Tepe. From the magnificent colors of the Blue Mosque to the mouthwatering cuisine that is a blend of east and west. Turkey is where I want my next vacation to be.