By Morocco specialist Clair
In the imperial cities of Marrakesh and Fez you will discover Morocco at its most chaotic and exciting, but it can be equally peaceful. Turn your attention to the coast, and you unearth places like Essaouira, a laid-back, bohemian town with cultural influences from 16th-century Portugal. Then there are the fringes of the Western Sahara, home to nomads, and the walking trails of the High Atlas Mountains. Here are my highlights of the country.

Uncovering the souqs and sites of Marrakesh
One of the best ways to experience local life in Marrakesh is in its labyrinthine souqs, an intricate maze of cubbyhole stalls overflowing with everything from Moorish lamps to piled-high spices.
Getting to grips with the art of haggling and navigating the narrow alleyways can be challenging, so it can be helpful to go with a guide. On my last visit we were beckoned into a shop by a man selling carpets. We followed him into this beautiful old riad, and we sat and were given a cup of mint tea while he explained to us about the different patterns and weaves and how he knew just by looking at a rug where it had come from as each tribe in the mountain used different designs and had access to different colors.
The one thing about the souqs is that they can be quite overwhelming and it can be daunting if someone says "Do you want to come into my shop", but once you have gained confidence and feel comfortable these are the types of experiences that will make your time in Morocco special.
Every Marrakesh visitor will find themselves in Djemaa El Fna, the city's main square, at some point. During the day, it's a throng of snake charmers, storytellers and bric-a-brac stalls, then at night, aromatic food stalls take over. I've had some of my best meals here — just look for the busiest vendor. Rubbing shoulders with the locals and listening to a storyteller, even if you can only pick up a few words, is an unforgettable experience.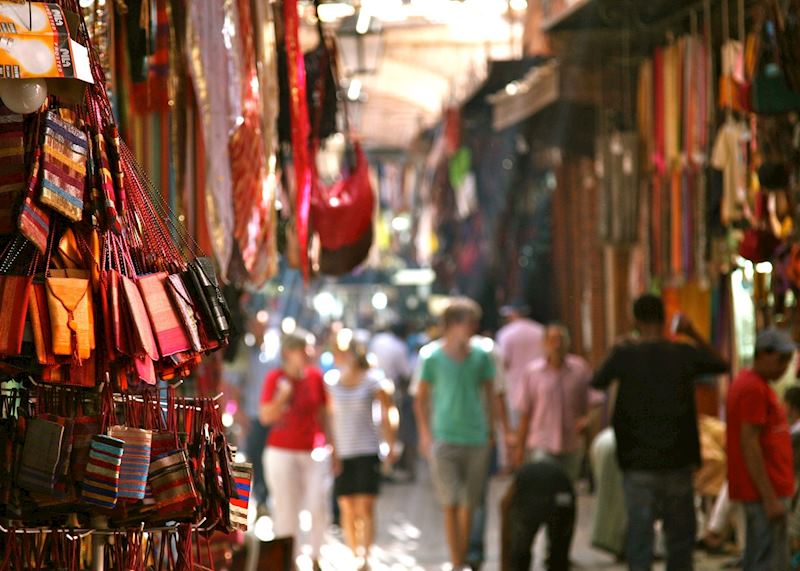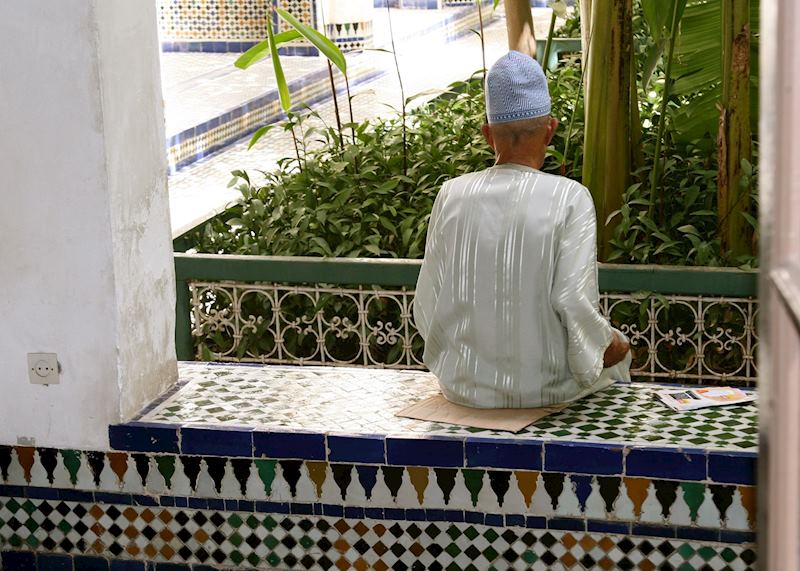 If you want to gain an understanding of the history of the city, a visit to the Badia Palace followed by the Bahia Palace shows how Moroccan art and architecture changed over time. The 16th century Badia is a more traditional Kasbah-style building, now in a semi-ruined state, with rough stone walls inhabited by storks. In contrast, at the 19th century Bahia Palace, you can see intricately carved cedarwood doors, zellij tilework cover the walls and ceilings, and delicate plasterwork carving forms the peaks of alcoves and arches.
During my last visit to Marrakesh, I explored the city's lesser-known sites on a tour that took in the Jewish quarter, the Mellah, which translates as 'salt' in Arabic as that's what they traded in back in the 16th century. Some of the balconied buildings are quite dilapidated, others have been sandblasted as part of a regeneration project, but the architecture is beautiful nonetheless with simple wooden balconies and dark wooden shutters. You also stop at a traditional bakery as they stock up for the day and watch workers firing coals for steam at a hammam; you don't often get to see that side of the city.
To see a different side of the city you can take a new philanthropic tour to see the work women do as part of a project supporting divorcees and widows to earn a living. This was one of the highlights of my trip. I met local women weaving carpets in a dazzling assortment of tribal patterns and colors and a cooperative making the beauty product, Argan oil.

Learning to cook Moroccan food in Fez
Like Marrakesh, Fez can be difficult to orientate — even more so, in fact — but that's why I love it, you can get completely absorbed in the local life. It's chaotic, different every time you visit and never ceases to stop you in your tracks. Fully expect someone to bump into you in the medina and not say 'excuse me' — you're part of their world here and it's an experience all the better for it.
One thing Morocco's known for is its cuisine, so there are plenty of options if you want to take a general cookery course. Fez is home to some niche ones, including a lesson with a local family in their home. It's in a small group, with just the family and an interpreter, so it's less commercial than many on offer.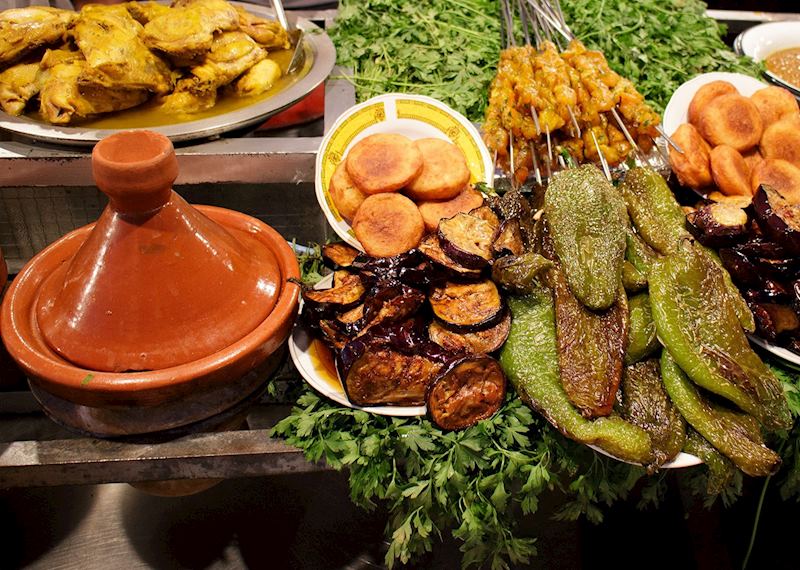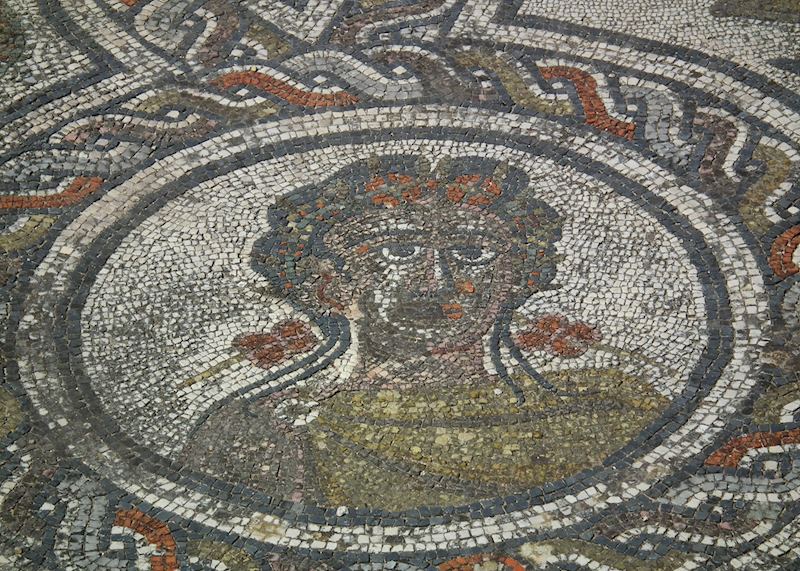 After shopping for ingredients in the souq, you learn to make a traditional dish such as a tagine, and — something I'd never encountered before — how to preserve lemons, which are used in countless Moroccan dishes. The best part for me was learning how to make traditional bread.
The area outside the medina tends to be overlooked, but drive for an hour or so and you're greeted by a lush landscape dotted with cedar forests. Also within easy day-trip distance are the Roman ruins of Volubilis, home to some of the best mosaics I've seen outside of Rome, and the artsy, blue-tinged city of Chefchaouen with its Andalusian-style architecture.

Trekking and hill tribes in the Atlas Mountains
The fact that the High Atlas Mountain range is only 45 minutes from the hectic souqs of Marrakesh comes back to the fact Morocco is a land of extraordinary contrast. There's plenty to explore in both the foothills and higher area of the Atlas region, whether you want to visit an authentic market or trek the mountain trails.
This is the heart of Amazigh culture, and each of the villages is known for a particular trade — stonemasonry and ironmongery for example — so you'll see something different in each one. We work with the Assafou Foundation here, which encourages education in pre-school children and women in rural communities, as well as focusing on the preservation of rural lifestyles and crafts. You can take a tour up into the mountains to see the work they do and their various initiatives to improve the lives of local people.
While I was there a guide took me to a nearby village on foot, pointing out birds and plants (and their Amazigh names) along the way. I was welcomed into a local house where I was given the obligatory mint tea. Their young girl made it and I was fascinated to see her use an entire bag of sugar. She then served the tea, pouring it from a height to make sure it was bubbly. It was the sweetest I've ever tasted. The children in the village are so endearing; one of the little boys told me his name was Abdul, but I could call him David Beckham.

Head to the coastal town of Essaouira
The big attraction of the coastal town of Essaouria, is the ability to explore solo. A guide will enhance your understanding of its history, but unlike the imperial cities, you don't need one to get your bearings here.
A former Portuguese fishing village, the town is a charming mix of Christian, Jewish and Arab-Amazigh influences. The Jewish quarter in particular is beautiful thanks to its intricate mosaics and balconies. It is run down in places, but all the more appealing for it in my opinion.
If you've been to Morocco a few times before and want to try something a little different, there's a wonderful cookery school, which runs a pastry-making course. You start by shopping for ingredients in the souq, and after you've mastered the art making of sweet Moroccan treats, you're given the recipes to take home.

Desert stargazing in the Erg Chebbi
Erg Chebbi is the last outpost before the Sahara Desert's sands unravel into Algeria. The region is known for its fossils and is a landscape of endless dunes. It's quite unlike anywhere in Morocco and I'd recommend an overnight stay at a traditional Bedouin camp to do it justice.
Most travelers journey into the desert at Erg Chebbi by camel, making their way across the sea of dunes caravan-style. This is usually timed to catch the sunset, so you can watch the dunes light up in the day's last rays; it was spectacular; one of the best sunsets I've ever seen.
To the untrained eye, the journey is a terrain of never-ending, wind-sculpted dunes, but the guide expertly leads you on a 45-minute trek over undulating sands to a camp, where you're greeted by traditional drummers. After a mint tea with a Bedouin family, dinner is freshly prepared and eaten under a cloak of stars. The locals talk you through the constellations, giving you their Amazigh names, and as there's no light pollution, it's incredibly clear.
If you want to see the sun rise the next morning, a guide will tap on your tent around 4am and lead you up a giant-sized dune to watch it warm the sands.
Plan your vacation to Morocco

Start thinking about your experience. These itineraries are simply suggestions for how you could enjoy some of the same experiences as our specialists. They're just for inspiration, because your trip will be created around your particular tastes.
View All Tours in Morocco