Caitlin, Central America Specialist
My passion for travel stems from my love of discovering new cultures and studying the Spanish language. Throughout my time at the University of Edinburgh, I used any opportunity to travel, exploring Europe, Southeast Asia and Ghana during summers and teaching English along the way.
My desire to visit every corner of the world meant I was constantly on the move, and I have lived in Seville, Madrid and Melbourne. After graduating, I fulfilled my dream of backpacking around Latin America and fell in love with every aspect of the continent. With so much to see and do and so many different aspects to its culture, it's endlessly engaging.
This passion for the continent brought me to Audley. Some of the highlights from my most recent trip to Costa Rica and Cuba include seeing the scarlet macaws of the Osa Peninsula and experiencing the music, salsa and magic of Havana.
Speak to Caitlin

Start planning your trip to Central America with Caitlin by calling 01993 838 678

Cuba
Walking around La Habana, you feel as though you have stumbled into a movie set with brightly-painted old colonial buildings and classic convertible cars on all sides. Seemingly neglected for over 50 years, the city feels like it has been frozen in time. Music spills out onto the streets from every corner, with crowds of people singing and dancing everywhere you turn. Despite Cuba's problematic past, its people are exceptionally warm-hearted and gregarious but it's hard to put the vibrancy and beauty of Havana into words. My advice is to visit sooner rather than later before it changes too much.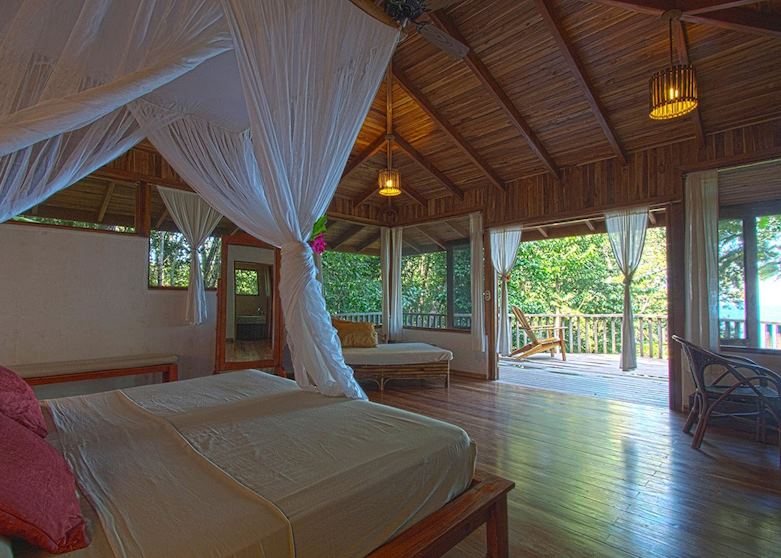 Costa Rica
Located on the Pacific side of the Osa Peninsula in the heart of the tropical rainforest, El Remanso is a small property committed to sustainability and preserving the surrounding area. Staying at El Remanso you are completely immersed in the rainforest and the symphonies of the jungle are all around. As you meander along the walking trails and over hanging bridges you can spot sloths, monkeys and numerous exotic birds. If, like me, you prefer to be far away from the crowds and at one with nature, then El Remanso should be high on your list of places to visit.
I'll never forget when…
I am lucky enough to have had countless incredible experiences during my travels around Latin America but one moment that sticks out from my recent trip to Costa Rica is paddle boarding in the Golfo Dulce of the Osa Peninsula, the most biologically diverse place on the planet. The sun was shining and the water was completely calm as I watched two scarlet macaws fly past in one direction and a family of spider monkeys playing in the trees in the other. I was completely in awe of my surroundings and taken aback by the beauty of this amazing country.