My passion for travel is something I inherited from my family, equally keen explorers who taught me the value of understanding our world through the practice of seeking new cultures, histories, wildlife, and landscapes. While I recently undertook postgraduate study in Environment, Culture and Society at the University of Edinburgh, for me there is no better classroom than the immersive experience of being somewhere totally unknown and seeing who and what I find. The best thing about travelling for me is being opened up to so many different ways of life and experiences and it is this that has driven my pursuits around all corners of Europe, as well as through the Caribbean, Central America, Middle East, and Indian Ocean.
After two separate month-long ventures into Costa Rica, this country has remained particularly close to my heart. Home to one of the worlds few Blue Zones in the Nicoya Peninsula, as well as widespread biodiversity and varying ecosystems, the country truly has so much to see and experience.
Speak to Ellie
Start planning your trip to Costa Rica with Ellie
01993 838 638
Q&A with Ellie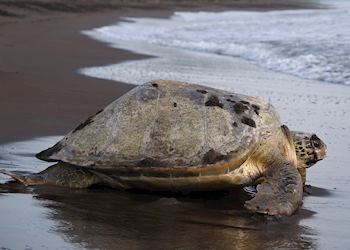 What's your most vivid travel moment?
I don't think I'll ever forget witnessing the egg laying process of the green sea turtles in Tortuguero, on the coast of Costa Rica. Venturing out onto the beach at night, in all black clothing as to remain incognito, gave us the ultimate fly on the wall experience witnessing five of the seven stages of the process, including the actual laying of the eggs. We were lucky too in that we were surrounded by turtles. The beach is so rugged and lacking human development that it's a conservation hotspot for the animal. Watching the mothers return to the ocean, knowing that the fate of those eggs remains so uncertain, was wildly profound for me. I felt very lucky to have had the privilege to witness this beautiful act of nature.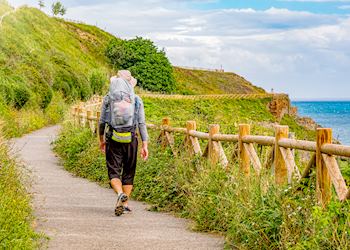 Where would you like to travel to next?
The next experience I'm eager to enjoy is to hike the Camino de Santiago. I love to make the journey part of the travel experience and to traverse Spain on foot seems an amazing way to do this. The scenery and small communities you get to move through along your journey are likely places you wouldn't normally see during a conventional trip to Spain and being able to take it at a slower pace I think allows you to truly get to know the location you're in.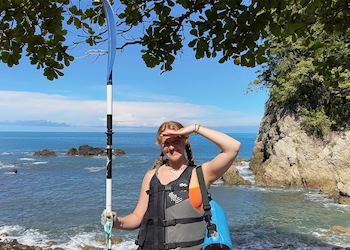 Your best piece of travel advice?
Something I love to try and do when I go away is keep some kind of log, journal, or project with me during the trip. Doing this forces me to reflect on my experiences as I go, rather than getting home and wondering if all those amazing things even happened at all. I always find it to be my most treasured souvenir and keeps the memory of my travels with me long after I leave a place.