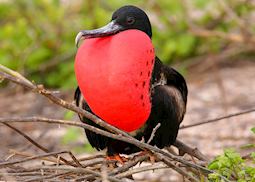 Ecuador and Galapagos Islands
Galapagos Islands — "Darwin's laboratory" and a truly unique location with incredibly fearless wildlife.

Ecuadorian Amazon — home to some of the Amazon's most recognised ecolodges with excellent set up, guides and wildlife spotting opportunities.

Quito — a UNESCO World Heritage Site with fine colonial architecture.