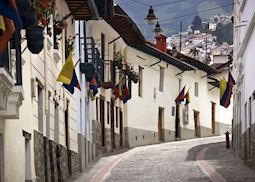 Ecuador
Explore the UNESCO colonial cities of Quito and Cuenca.

Stay in a centuries-old traditional hacienda.

Barter at traditional, colourful markets in Otavalo and the Gualaceo valley.

Learn about the numerous indigenous Ecuadorian cultures that retain proud heritage today.

Shop for Panama hats.

See the fearless wildlife of the Galapagos Islands.