My love for travel really took off when I studied abroad in Florence, Italy. With every walk to class, I was searching for new things to try. Whether it was a new gelato shop or a lookout spot of the Duomo, I was determined to discover as much of the city as possible.
Throughout the semester, I was fortunate enough to spend every weekend travelling throughout Europe. While I enjoyed every country I visited, Italy always had a special place in my heart. I fell in love with all the country has to offer: its coastal towns, countryside, history, food, and Renaissance art.
After graduating, I decided to pursue my passion for travelling. Since travel has had such a positive impact on my life, I decided to make it my goal to help others have similar experiences. Working for Audley gives me the opportunity to share this excitement and knowledge with others.
Speak to Emily

Start planning your trip to Italy with Emily
01993 838 900
Q&A with Emily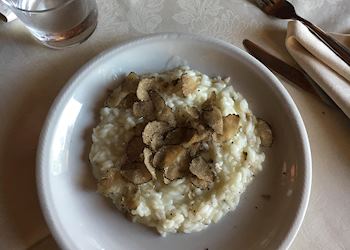 What's the best local dish you've tasted?
When thinking of Italian cuisine, most people think pasta or pizza. One of my favourite meals I've ever had was truffle risotto in Milan. In the US we think of risotto as a side dish, so I was hesitant to order it as an entrée. After one bite I understood why risotto is such a staple in Milanese cuisine. There were very subtle hints of blue cheese and honey with red onion frizzled on top. The truffle flavour was not too overpowering, but it was evident in every bite. The dish paired perfectly with bread and a glass of white wine.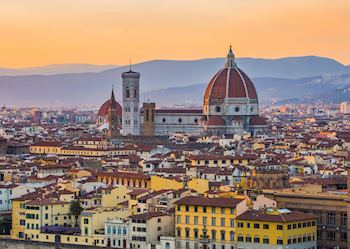 What's your most vivid travel moment?
My first glimpse of Florence was an experience I'll never forget. I went on a group trip 3 months before studying abroad, and Florence was our final stop. The bus driver told us that since we were arriving right before sunset, he would take us up to Piazzale Michelangelo to enjoy a view of the city. The sun began to set as I stepped off the bus and I could see the entire city. With just this quick first glance at the city, it already felt like home.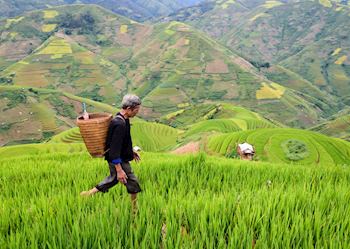 Where would you love to travel next?
Bali is next on my bucket list. I've prioritized European travel over the past 5 years, but I'm looking forward to expanding my travels to Asia. I would love to see the rice terraces, temples, and waterfalls, but what I am most excited about is to immerse myself into its culture.