I first travelled to Europe with my family on a trip to Ireland to explore my ancestral history. My background allowed for me to appreciate the history of the land while creating a deeper connection to the people living on it. I was able to stay in a traditional Irish B&B on the countryside, see bustling cities like Dublin, and venture to beautiful landscapes such as the Cliffs of Moher.
I later was able to travel further east to London, where I got to see even more of what Western Europe has to offer. I loved being surrounded by the constant city buzz and learning about the UK's culture.
One of the best parts of my travels was finding all the hidden gems each country has to offer. Tucked away parks and local markets are truly what makes these areas so interesting and have me longing to go back.
Speak to Jacqui
Start planning your tailor-made trip with Jacqui
01993 838 900
Q&A with Jacqui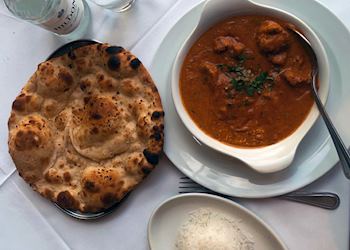 What is the best local dish you have tasted
I was shocked to discover that chicken tikka masala had recently overtaken fish and chips as the national dish of the UK. After hearing this news, I of course had to try it for myself and see what the craze was about. Boy it did not disappoint. I got to try this dish at a local Indian restaurant in Richmond, located right outside the heart of the London. The creamy curry mixture provided powerful flavours on the juicy chicken and steamed bed of rice. What made this dish even better was the light, buttery garlic naan that perfectly complimented the meal and was used to sop up every last bit of the sauce.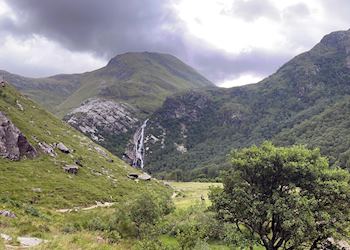 What is your most vivid travel moment
I was on a guided tour up Ben Nevis, the tallest peak in the UK, hiking for what seemed like forever. All I could see surrounding me were trees and rocks when suddenly, we reached a clearing up ahead. My guide stopped briefly and said, "I'm going to walk behind you for this part of the hike, so I don't ruin the view." The next thing I knew, we entered a lush green valley surrounded by cloudy mountain peaks staring at the Steall Waterfalls ahead of us. I could hear a small stream trickle by to my right as a I watched a patch of colourful wildflowers sway in the breeze. In that moment, I felt completely at peace.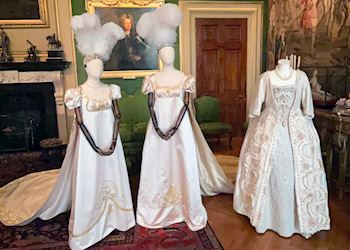 Which book film or artwork captures the UK the most
One of Netflix's newest hit TV shows, Bridgerton, is a romantic drama set in England during the time of Queen Charlotte's reign. Not only is the series loosely based on historically accurate events from the time period, but parts of the series were filmed in areas of Britain, such as the city of Bath. It can sometimes be easy to forget how accurate the shows historical context is with so many big-name stars. Exploring the art, clothing, and culture of the time period in places like Blenheim Palace helped me to understand a deeper level of the shows purpose and tap into what each character would have really been like.