I chose to spend a term of high school abroad in The Bahamas, and since then have been chasing the connections to people, places, and self that travel so uniquely fosters. At 18, I lived in Sicily for three months as an au pair before solo backpacking throughout Italy, Switzerland, and France. Sipping hot cocoa and strolling through snowy stalls of candies, mulled wine, and artisan trinkets is a memory that still sits vividly in my mind (and makes my mouth water).
I went on to study at Middlebury College and spent summers lifeguarding and leading expeditionary trips, from Nantucket to northern California to the out islands of The Bahamas. I've learned invaluable lessons about how tourism can impact a place, and with Audley it's easy to design incredible travel with respect to the local communities we interact with and the environments we leave behind.
Speak to Katie

Start planning your trip to Italy with Katie
01993 838 900
Q&A with Katie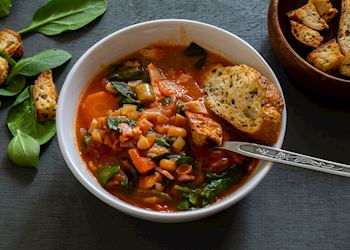 What's the best local dish you've tasted?
Pappa al pomodoro, a hearty Tuscan soup, is the single greatest cure for a rainy day, tired feet, or simply hungry bellies that I've encountered. It's a staple of the region and you'll find it on menus throughout Florence and Chianti. It is commonly composed of tomato, bread, garlic, olive oil and parmesan. The simple but utterly delicious dish is served with a garnish of fresh basil and a sprinkling of cheese, and it tastes like comfort.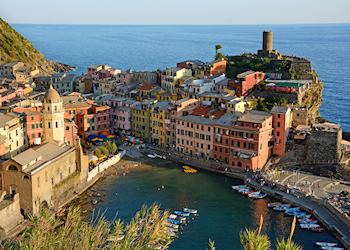 Where would you love to travel next?
I have yet to make my way to the Cinque Terre, the small, cliff-hugging villages known for their colourful buildings and local fishing culture. This area is also the birthplace of pesto and offers some serious hiking, so I'm absolutely hooked.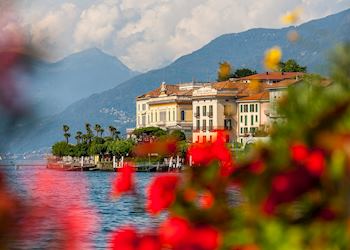 Your best piece of travel advice?
Your private drivers are truly endless buckets of local knowledge and I seriously recommend taking advantage of it. There is something very special about discussing your destination with someone who has grown up there and knows every crack and crevice of a city like Rome, or a feature like Lake Como. You will arrive in Italy already brimming with ideas and recommendations, but if the opportunity arises, learn the names of your drivers and ask for their favourite spots. You won't be disappointed.