Having been lucky enough to travel to various places within Europe as a child, I developed a burning desire to experience and immerse myself into exciting new cultures. At the age of 19, I endeavoured on a thrilling adventure around Europe, where I visited seven different countries in two months. This sparked my interest to step out of my comfort zone and move to an entirely different country.
After graduating university, I went on to reach that goal by moving to Spain. I enjoyed two wonderful years of learning, experiencing, and immersing myself into an unfamiliar territory. This is what I love to do and have continued fuelling this ever-growing passion through visiting one of most remarkable destinations in Europe, Greece.
Speak to Lyta

Start planning your trip to Greece with Lyta
01993 838 900
Q&A with Lyta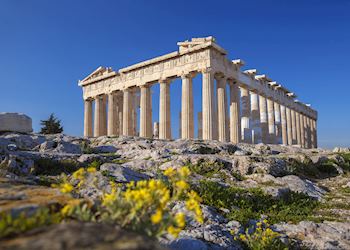 What's the one thing you always pack?
I always pack my camera. I'm not exactly the best photographer but I love to capture all the best parts of my trip. After every trip, I print off my best snaps and post them on my wall, so I'll always remember.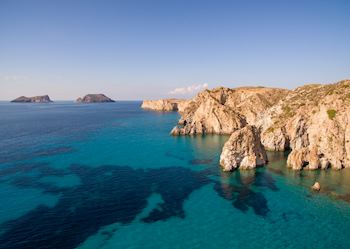 What's your most vivid travel moment?
I've always had a fear of open water, so you can imagine how nervous I felt when I was encouraged to jump into the sea on a boat trip in Milos. From the encouragement of the captain and others joining me on the trip, I gained the courage to jump into the sea and snorkel around the caves of Milos where I was stunned by how clear the water was. I faced my fears and swam to the caves to feel the heat from the volcanic activity of the island in its rocks and sand.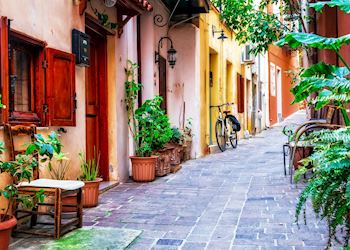 Where would you love to travel next?
Crete, the largest Greek island, is my next destination of choice. Nikos Kazantzakis, an author from Crete, once wrote, 'The mystery of Crete runs deep. Whoever sets foot on this island senses a mysterious force coursing warmly and beneficently through their veins, sensing their soul beginning to grow.'