A luxury holiday in the South Pacific must be the ultimate beach holiday paradise, with powder white beaches, turquoise waters filled with tropical fish, remote islands surrounded by reefs and swaying palm trees. French Polynesia is made up of the islands of Bora Bora, Moorea, Tahiti and the Marquesas and many stunning, world-class resorts.
The opulent Le Taha'a Private Island and Spa is located on the coral reef of Motu Tautau and has its own spa and dive school. The beach villas have their own tropical gardens and there are 48 over-water suites with their own sun terraces.
Le Meridien is one of the finest resorts in the South Pacific. The large water bungalows have glass floors for spotting tropical fish in the turquoise waters and one of the two restaurants is renowned to be the best in Bora Bora.
A cruise holiday in French Polynesia enables you to island-hop whilst enjoying utmost luxury. Some of the remote archipelagos are rarely visited and there is plenty of time to dive or snorkel in the pristine lagoons.
Less visited than Bora Bora, Taha'a is one of the most beautiful islands in French Polynesia.

French Polynesia specialist Christopher
Start planning your luxury trip to French Polynesia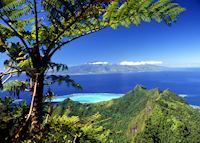 Discover the main highlights of the best known French Polynesian Society Islands, Moorea and Bora Bora.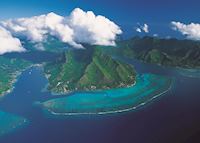 Explore and compare the different facets of French Polynesia, with its white sand beaches, mountainous interiors, and a fascinating cultural history.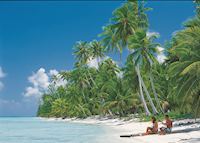 Spend your time divided between two of the most romantic Polynesian resorts with the sophistication of Bora Bora combined with the exclusivity of Taha'a.
---
Recommended luxury resorts in French Polynesia