From the economic powerhouse of Mumbai (formerly known as Bombay) to countryside villages, central India is home to some of the country's most striking monuments to past Hindu and Muslim kingdoms.
Invasions, battles, conquests, wealth and destruction have all left their mark. Parts of the region are barren, rocky and covered in scrub, while forested hills descend to Goa's sandy beaches and the Arabian Sea.
Tourism has been slow to reach much of the Deccan interior and many sites are difficult to reach but this remoteness is often part of their charm.
Though the accommodation may sometimes be modest, the experience of travelling here is full of rich rewards.
Start planning your trip to Mumbai, Goa & Central India
---
Start thinking about your experience. These itineraries are simply suggestions for how you could enjoy some of the same experiences as our specialists. They're just for inspiration, because your trip will be created around your particular tastes.
Our Mumbai, Goa and Central India highlights
Visit the sacred caves of Elephanta Island
Comprising of seven islands, Mumbai lends itself to exploration by boat, which is a great way to see the beautiful surroundings of this unique city. A visit to Elephanta Island is a must, where you can explore the sacred subterranean site within the cave, which is home to an 18-foot statue of Lord Shiva.
Spend time relaxing on the beaches at Goa
Goa, on India's west coast, is home to some of the country's best beaches. as well as white sandy beaches and clear, emerald waters, Goa offers fine seafood and delicious Indian cuisine.
Discover the ancient ruins at Hampi
Hampi, a small village in the state of Karnataka, was once the capital of the Vijayanagara Empire. Today, ancient temples and statues carved from the boulders that are strewn throughout the area remain as relics to the settlement's rich history. The area is also an important agricultural centre, home to banana plantations.
Spot the elusive sloth bear at Kanha National Park
Kanha National Park is home to 200 bird species and 22 species of mammal, including tiger, leopard and swamp deer. The elusive sloth bear can be spotted here on an early morning or late evening game drive. Their twilight habits meaning that sightings are limited to these hours, however females with cubs can be spotted throughout the day.
See tigers at Bandhavgarh National Park
The smallest of three parks in the Madhya Pradesh region, Bandhavgarh boasts a healthy population of Bengal tiger, spotted and sambar deer, wild boar and a variety of birds.
Our favourite places in Mumbai, Goa and Central India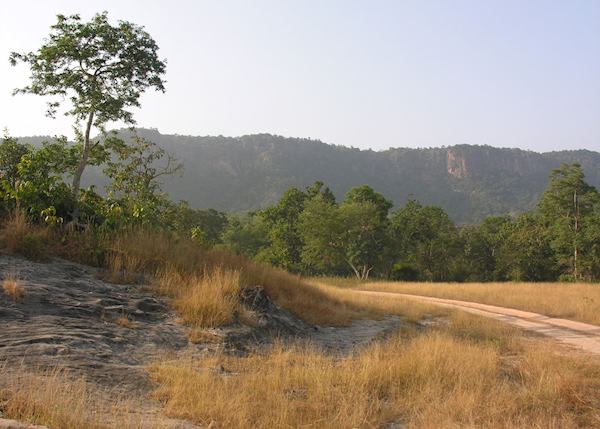 Situated in Madhya Pradesh, and accessed by train to Umaria only 45 kilometres away, Bandhavgarh is the smallest of three parks in the region. Covering an area of 105 square kilometres, it is bordered by a small village where the lodges and camps are located.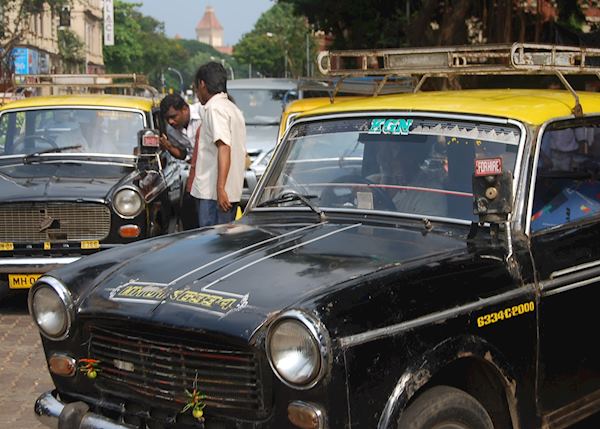 Mumbai is India's most cosmopolitan city and its commercial capital, with a progressive and vibrant atmosphere and a wonderful collection of British-built Indo-Saracenic and Gothic architecture.
A small palm-fringed state on India's western coast, Goa is known for its beaches. But, it also has Hindu temples, its own cuisine, a counterculture market, and Baroque churches and bright villas, remnants from when it was a Portuguese colony.
Great places to stay in Mumbai, Goa and Central India