There are worse dilemmas than deciding which patch of Indian-Ocean-lapped sand you want to laze beside. But, at first glance, Mauritius, the Maldives and the Seychelles can seem indistinguishable. Look past the beach, though, and you don't have a collection of identical islands.
We've run through each destination to highlight what sets it apart and help you choose your ideal slice of the Indian Ocean. You can watch giant tortoises plod by on the Seychelles' Bird Island, while on Mauritius you could spend days exploring tea estates, plantation homes and botanical gardens. And, over on the Maldives, you could eschew all activity and laze in desert-island seclusion.
Mauritius
By Mauritius specialist Kate

In a nutshell:
Try Mauritius if you're looking for an island with plenty to do. It's developed enough to have a good choice of restaurants and shops, but still maintains a barely touched volcanic interior that's ripe for exploration. It boasts the best-preserved history, which you can experience by visiting colonial mansions, tasting rum and learning about the island's defining sugar and tea industries.
What sets Mauritius apart?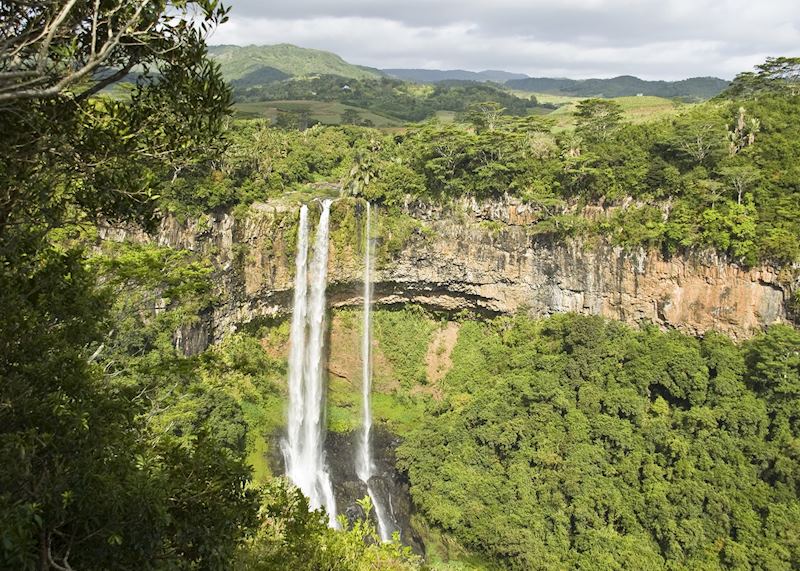 Discovered by Arab traders and colonized by the French, Dutch and British before gaining independence in 1968, few tracts of land so small have accrued such varied history. L'Aventure du Sucre museum, just outside the capital Port Louis, focuses on sugar to explain Mauritius's social history through the production of the island's main commodity. The building was a working sugar factory until 1999, and as part of your visit you can try varieties of unrefined sugar, jam and honey.
Woven into the sugar industry is the island's second commodity: rum. Rhumerie de Chamarel looks more like a boutique restaurant than a factory (it does have an upscale restaurant on site), but within its terracotta walls you'll find gleaming vats of distilling sugar cane juice and ageing barrels of rum. Book a tour to peek behind the scenes, as well as sample a selection of its exports.
As well as seemingly endless fields of sugarcane, you also see deep-green tea plantations. The Domaine des Aubineaux, a 19th-century French colonial home, houses a tea museum where you can sample a few of the fragrant brews. It's one of the earliest villas on the island, and the rooms are filled the original furniture from the East India Company.
To experience the island's cultural mix, take a walking tour of the capital, Port Louis. As you wander, you can sample traditional food, like chilli cakes, maize puddings or dholl puri (an Indian-inspired stuffed flatbread). I then headed inland to join a Creole family, who welcome visitors for lunch. My host, Marie-Michelle prepared her own curry paste before employing it in a selection of dishes for me to try, using ingredients mostly picked from her garden.
More than 300 bird species have been recorded on the island (nine are endemic), and a good place to spot them is the Sir Seewoosagur Ramgoolam Botanic Garden. Hiring a guide pays dividends, as it's an extensive site, and while it's painstakingly cared for, few of the plants are labelled.
Although you might see roe deer, wild boar, macaques and one of the largest colonies of flying foxes in the world while exploring the island, wildlife isn't a key focus for Mauritius. Instead, I'd argue that the natural highlight is the geography itself. Hike through Black River Gorges National Park and you pass volcanic mountains so steep they appear vertical.
Snorkelling and diving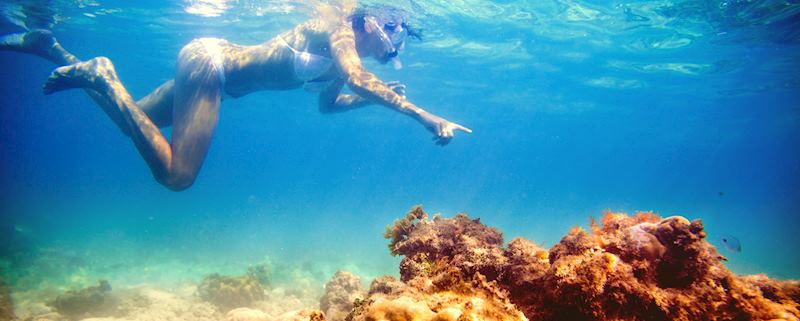 The southeasterly trade winds mean the water here isn't quite as clear as in the Maldives: but it's pretty close. More than 160 km (100 miles) of barrier reefs encircle the island, creating a series of placid lagoons and shallows.
Geologically, the reef is relatively young, so for the best snorkelling sites it's best to join a boat trip offshore. If you dive, you can swim along the drop-off where reef sharks and spinner dolphin roam.
I suggest booking a trip through your hotel, which can ensure that the boat uses a buoy rather than a coral-damaging anchor. Blue Bay Marine Park, off the southwest coast, has some of the finest reefs, which flicker with feeding damselfish and shoals of kaleidoscopic parrotfish.
Is Mauritius a good destination for families?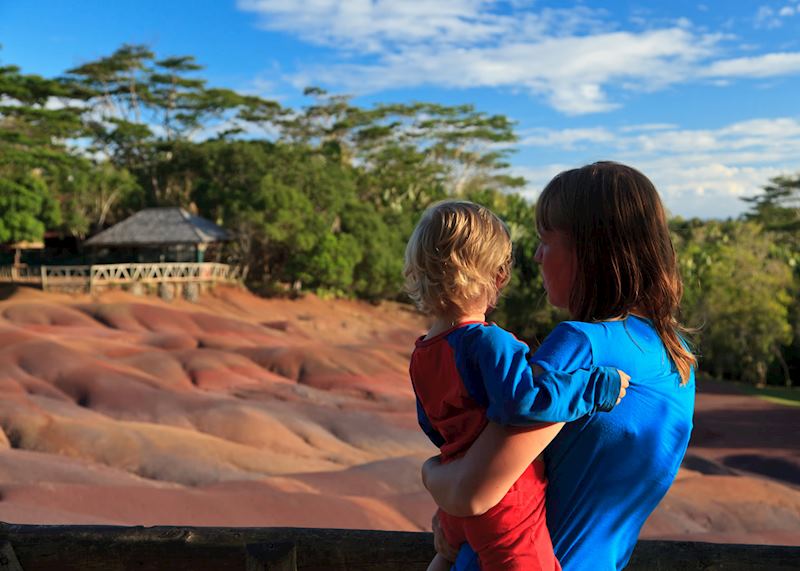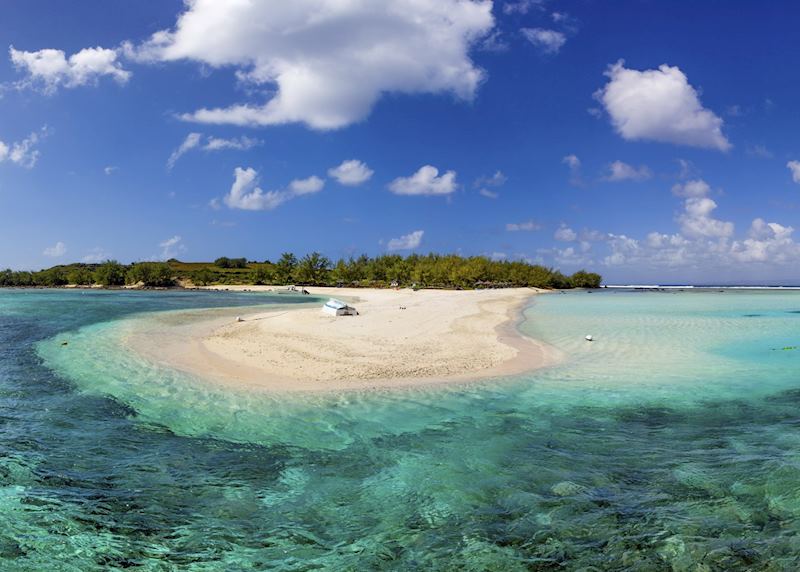 Not much bigger than London, Mauritius's compact size means that you can combine time spent on the velvety-soft sand with active pursuits. Inland, zip-lines skim treetops and hiking trails lead to panoramic viewpoints (where vendors sell fresh, moss-green sugarcane juice).
On the coast, there isn't much you can't do on, in or under the water. Younger children can paddle with confidence in the gentle, bathwater-warm waters of the east and west coasts.
Recommendations for honeymooners and couples

You'd be surprised at what Mauritian staff can arrange into the shape of a heart. Resorts in Mauritius are well-versed at pampering couples with more than a few artfully placed petals. Think couple's massages, champagne breakfasts and thoughtful gifts left in your room.
The island does intimate dining experiences and sunset cruises with aplomb, but Mauritius's appeal lies with its raft of alternatives if you're a more active couple. Before the beach, you could spend a few nights in the Chamarel Mountains, which dominate the southwest of the island. From here, you can hike or cycle through Black River Gorges National Park with its ebony forests, waterfalls and silvery granite ridges.
If you've set your sights on a spacious villa, you're not limited to the Maldives. Many Mauritian hotels have well-designed private villas, many with private pools. On east-coast Mauritius, the Constance Le Prince Maurice has tucked a series of villas into its surrounding mangroves. With a lounge, bedroom and balcony, each one has space enough for you to secrete yourselves away.
The Seychelles
By Seychelles specialist Matt

In a nutshell:
I've never seen sea such an intense shade of turquoise as in the Seychelles. The beaches here would be packed in any other country, but it's easy to find one to yourself. There's very little development: a small population is spread across 30 or so islands, the other 70-odd are uninhabited and untouched. This is a country of small villages with one-storey gingerbread-cottage homes, where vegetables are sold from front porches rather than supermarkets.
What sets the Seychelles apart?
The Seychelles are a one-off: the only oceanic granitic islands in the world not formed by volcanic activity. This may sound computable only to geographers, but it means that much of the flora and fauna is unique. Almost 50% of the Seychelles' landmass has been declared a national park or nature reserve, and many hotels support a conservation foundation or have developed their own.
Granite mountains form the backbones of Mahé and Praslin, their near blackness only intensifying the contrast between the bright-green vegetation. You can hike through Morne Seychellois National Park on Mahé or Vallée de Mai, a World Heritage Site of coco de mer palms, on Praslin. You might spot the Seychelles black parrot (in reality, a muddy brown) or, if you're particularly attentive, a Gardiner's tree frog, the world's smallest frog.
Many islands welcome the determined plods of turtles arriving to nest, and the Green Islands Foundation (a conservation NGO) has a permanent base on Denis Island to monitor them. You can join the team on their rounds as they check for hatching nests. Green turtles nest from May to September while hawksbills nest between October and February.
The best way to explore is to island hop, from the base of a few different properties. On each island, you'll catch a glimpse of Creole life, from the fishermen selling their catch each afternoon to the pointed spires of the cream-walled churches.
On Mahé, you can visit the Victoria Botanical Gardens or tour a spice or rum plantation. Walking through the tiny capital, Victoria, you can admire a mix of architecture that encompasses an Anglican church and the country's only Hindu temple.
The wide, flat roads of La Digue are ideal for exploring by bicycle (your hotel can arrange rental). Cycling through the tiny town of La Passe, you pass a street of newsagents, a post office and a small vegetable market. Farther inland at the palm plantations, I found workers eager to stop and show me how they husked the coconuts. Anse Source d'Argent — rumoured to be the most photographed beach in the world — is a short cycle away.
Snorkelling and diving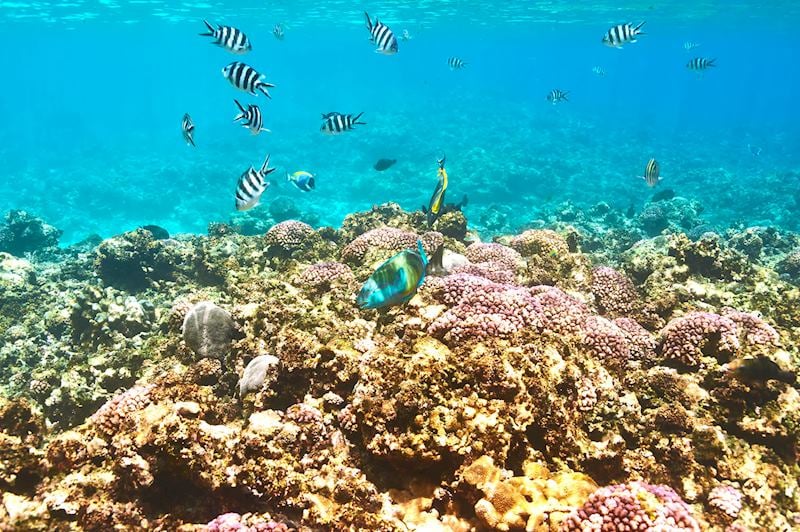 As with many areas of the world, rising sea temperatures has led to some coral bleaching, so snorkelling is based around the rich marine life rather than the reefs. You'll often find butterflyfish and parrotfish (whose dietary endpoint is the super-soft sand between your toes). Both varieties of turtle glide through the Seychelles' waters year round, often brushing flippers with eagle rays and giant stingrays.
For the best snorkelling experience, you can join an arranged boat trip farther from the coast or around some of the smaller granite islands, which most hotels can set up.
Are the Seychelles a good destination for families?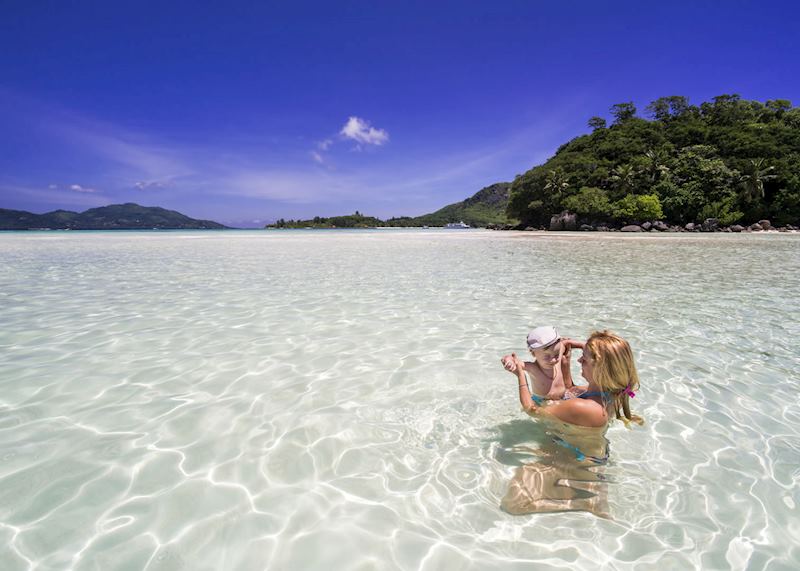 On the larger islands of Praslin and Mahé, hotels welcome families with interconnecting rooms, babysitting services and children's clubs. Constance Ephelia Resort on Mahé arranges everything from pizza-making classes and treasure hunts to science lessons, as well as zip-lining through the resort's grounds, children's spa treatments and family-focused forest hikes.
Recommendations for honeymooners and couples

On the Seychelles, you can hop from secluded private isles to larger islands where jungle hikes and local markets can be the order of the day. By combining a castaway-style stay on Denis Island with time on Mahé, you can have the best of both worlds.
'The jewel of the Indian Ocean,' was how the manager of Denis Island introduced it, and it's hard to argue otherwise. This shark-fin-shaped private island has just 25 cottages built in seclusion between groves of frangipani and bougainvillea trees, each leading onto the alabaster-white sand.
The Maldives
By Maldives specialist Vicki

In a nutshell:
The Maldives are all about relaxation. Each tiny private island has a single hotel, isolated in an aquamarine ocean. There isn't a huge list of things to do and sites to see. Rather, it's all about luxuriating in fine dining, spa treatments and some of the best underwater landscapes I've ever seen. Each island-hotel manicures its oh-so-soft beaches so they're never short of pristine.
What sets the Maldives apart?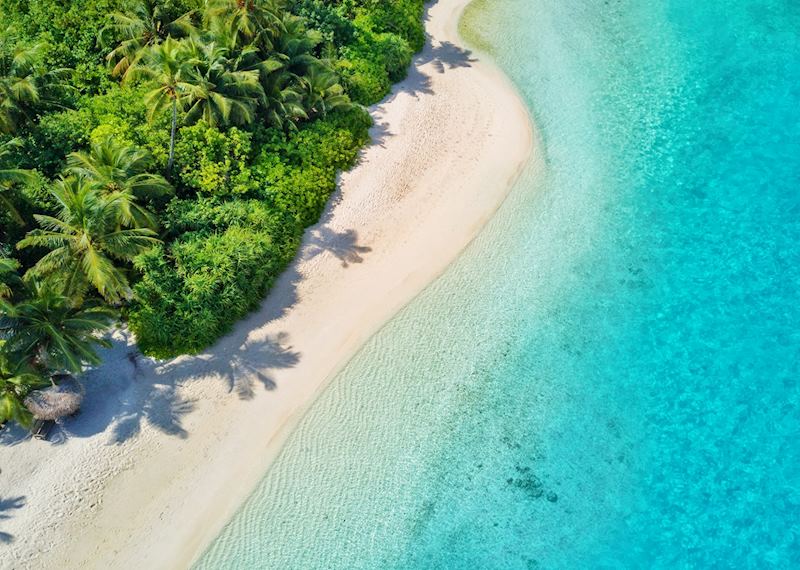 The Maldives are the ultimate getaway, but they're also a versatile getaway. You can choose from bungalows on Baros that open onto the beach to private overwater pool suites on Conrad Maldives Rangali Island. If you want utter seclusion, this is the destination for you — COMO Cocoa Island has a particularly Crusoe feel, styling its overwater villas like traditional dhoni boats.
There are things to do if you want them, typically spa treatments and almost every water sport you could imagine. Culture doesn't tend to be at the forefront of a Maldivian stay, but many islands have incorporated Maldivian influences into their experiences or offer the chance to visit the local area.
As local folklore has it, the islands' coconut palms bear fruit through the influence of fanditha (magic). On Conrad Maldives Rangali Island you can join the islanders tasked with looking after the plants, who'll explain the importance of the palms in Maldivian culture. You also have the chance to taste the fresh produce and climb a tree using the traditional technique.
From COMO Cocoa Island, you can join a walking tour of the nearby island of Guraidhoo, a ten-minute boat ride away. Women sit on the porches of the brightly painted concrete houses listening to the radio and young men work in corrugated-iron sheds building boats — the island's main industry.
Snorkelling and diving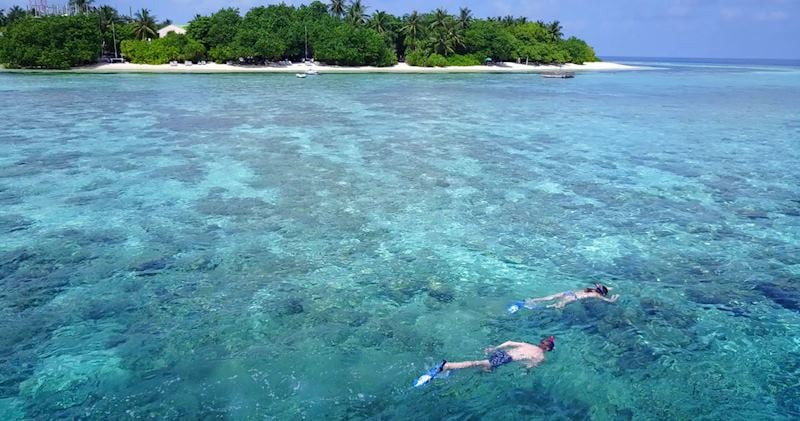 The coral in the Maldives isn't faultless — you will see examples of bleaching — but it's still one of the most vibrant underwater seascapes I have ever seen. Spend just 20 minutes in the water and you're likely to encounter blacktip reef sharks and turtles.
If you want to snorkel, your choice of island is important: some have a house reef, which you can swim to from the beach, on others the coral is further offshore and requires a boat trip.
Baros Maldives has its own house reef as well as a coral rehabilitation programme, which helps to save natural coral stocks from depletion. You can visit the coral nursery and even sponsor a coral basket, whose contents will be transplanted back to the seabed.
Each island has a dive school and, often, exclusive dive sites. For me, the Maldives stand out because the seabed is always alive with life. On a single dive I've seen glittering shoals of oriental sweetlips, stingrays, triggerfish and parrotfish — I could actually hear them crunching on the coral.
Are the Maldives a good destination for families?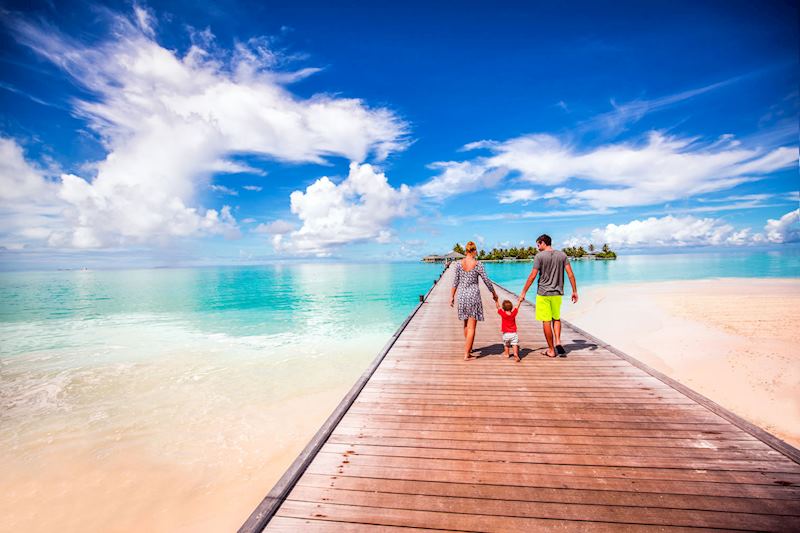 It might seem like the domain of honeymooners and couples, but calm waters and manicured beaches also make the Maldives a family-holiday consideration. Everything comes in pairs on some islands, but others focus on families with well-designed children's clubs, babysitting facilities and family activities.
One of the more established resorts on the Maldives, Kurumba is well versed in keeping families happy (it also has the added benefit of being a 10-minute speedboat ride from Malé). The hotel has two children's pools, Majaa Kids' Club and the facilities for every ball game you can imagine. Breakers around the island make the waters particularly calm for first-time snorkellers, and the Kurumba Dive Centre runs children's courses.
Recommendations for honeymooners and couples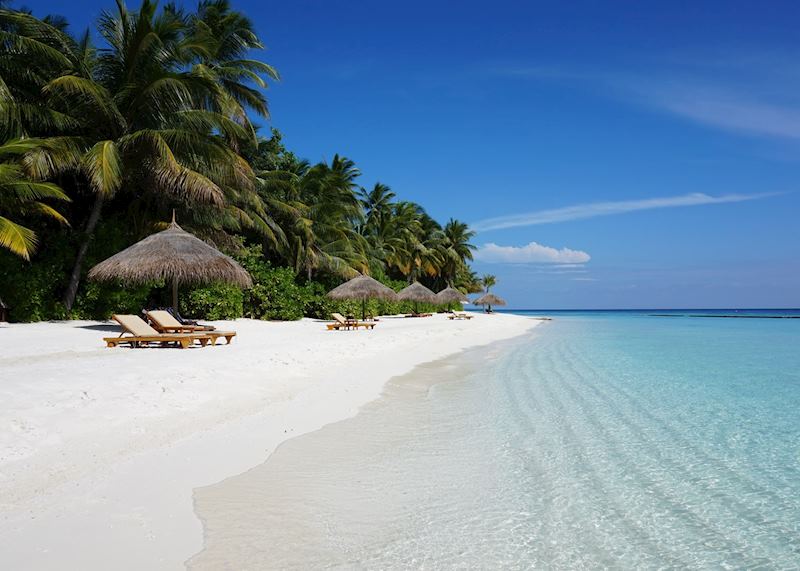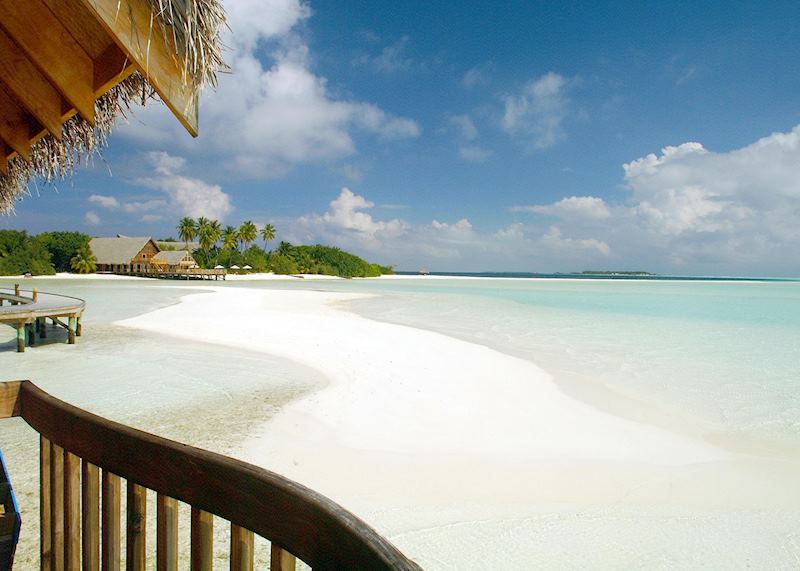 The Maldives are often typecast as a honeymoon destination: and for good reason. For the whitest sand, pristine beaches and desert-island seclusion, you can't get much better. And, there's a benefit in following in the footsteps of fellow honeymooners: the resorts are well-practised masters in offering a wide array of experiences that will make you feel like you're the only couple on Earth.
In Conrad Maldives Rangali Island underwater restaurant, you can dine to a background of turtles and reef sharks or hone your sommelier skills on a tour of the 20,000-bottle wine cellar.
You're spoiled for choice for overwater-villas, but the dhoni suites on COMO Cocoa Island, made in the image of Maldivian fishing boats, are among the most photogenic.
Some island resorts have been designed for couples, with an age limit on guests (Baros only allows children over eight) or parts of the hotel set aside for adults (such as one of Conrad Rangali's two islands).
Read more about trips to the Indian Ocean

Start thinking about your experience. These itineraries are simply suggestions for how you could enjoy some of the same experiences as our specialists. They're just for inspiration, because your trip will be created around your particular tastes.
View All Tours in The Indian Ocean