The long, dry months tend to attract the most visitors, but it's savvy to go to Kenya in the lush months of the green season — March, June and November.
You might get the odd storm, but the tropical sun soon burns them off. And your reward is watching the bush come to life.
In a few days, the plains turn emerald green, and tired, overheated animals stretch their legs and head out into the grasslands.
You'll have the reserves and the wildlife largely to yourself, and towering storm clouds make for unforgettable sunsets.
Start planning your holiday to Kenya

Start thinking about your experience. These itineraries are simply suggestions for how you could enjoy some of the same experiences as our specialists. They're just for inspiration, because your trip will be created around your particular tastes.
View All Tours in Kenya
When is the green season?
There are two distinct periods, when the 'short rains' fall in November, and either side of the 'long rains', from March and early June.
Why we recommend Kenya in the green season
You generally have the parks and reserves to yourself.
You'll receive more personal attention from guides and camp staff.
Places to stay are quieter with far fewer guests around.
It's a time of plenty for the animals and they take full advantage of the abundant food as well as giving birth to their young.
Although the wildlife is a little harder to spot because the vegetation has grown, you shouldn't have to wait too long before you see something new and you should still see all the animals you would normally see in the drier months.
And, it's cheaper.
Parks and reserves we love in green season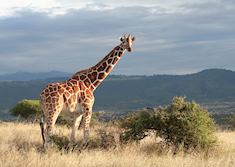 Stretching over a vast area from the foothills of Mount Kenya to the shores of Lake Baringo, the Laikipia Plateau is one of Kenya's lesser known wildlife areas. It's far from the beaten track and the place to relax in total wilderness.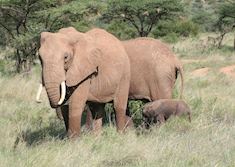 The Samburu Reserve stretches stark and rugged toward the Chalbi Desert. A place of baked brown earth and parched vegetation, it is a place where you can experience the empty and wild side of Kenya. Nevertheless, there is still plenty of good game viewing to be had.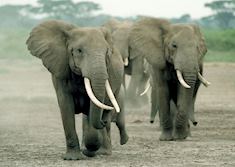 Amboseli covers an area of 3,810 square kilometres in southern Kenya and is dominated by the majestic Mount Kilimanjaro. It is justly famous for its big game — elephant, lion and cheetah are the main attractions — and for its great scenic beauty.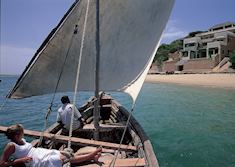 Lamu Archipelago consists of two islands: Lamu and Manda. Sprinkled about these in the turquoise sea are tiny coral atolls and white sandbanks.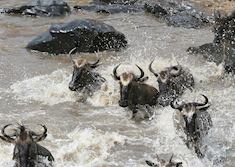 One of Africa's best-known wildlife areas, the Masai Mara National Reserve is home to some of the densest wildlife populations on the planet. From big cats stalking plains game to vast herds of migrating wildebeest, it's a land where animals call the shots.
Further reading