Northern Laos is not the first place that springs to mind when thinking of trekking, but this little-visited area, remotely sited on the fringes of the border with China, is where you can trek through small villages truly untouched by modern life.
The Akha Experience, a project set up by a German charity in collaboration with our local operator, allows you to trek through the countryside, amble across rice fields, wander through lush tropical forests, take a dip in refreshing waterfalls and meet the people in the ethnic minority villages.
The scenery may not be quite as spectacular as other areas in Asia, but this is trekking for those who wish to gain an insight into and appreciation of the lives of the local people.
Start planning your trekking holiday to Laos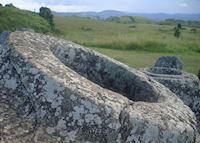 This is a wonderful itinerary for those looking to delve a little deeper into Laotian life and explore some of the hidden gems that make Laos such a rewarding destination. Much of the travel is done by road in order to enable you to stray far from the madding crowd.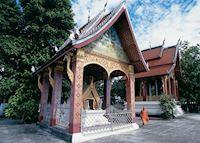 Explore remote and beautiful northern Laos, taking in some of the little known highlights of this peaceful and enchanting country in this 14 day itinerary.
See the highlights of Laos and Cambodia including the charming town of Luang Prabang and temples of Angkor before finishing with some time on the beach in Thailand.
---
Trekking ideas in Laos