Laos travel guides
Timeless in its rural landscapes and traditional cultures, trekking through Laos is a rewarding experience as you meet locals, visit ethnic minority villages and admire views across rice fields and forests. The far north of the country is particularly scenic, seeing little influence from the modern world, and our Laos travel guides can help you make the most of the area. Laos also makes a great destination for families, with activities such as boat rides and kayaking appealing to all ages, while those preferring a more luxurious getaway can unwind in one of Laos' opulent hotels, offering exceptional service and guided excursions to explore the area.
Speak to someone
who's been there
Ideas for how to explore Laos
Our travel guides share our specialists' passion and knowledge for Laos. We travel here regularly to discover new experiences, explore untried areas and dig deeper into the better-known places and attractions. At the same time, we gather advice and up-to-date information on the best-quality guides, new hotels and restaurants, and the most memorable forms of transportation.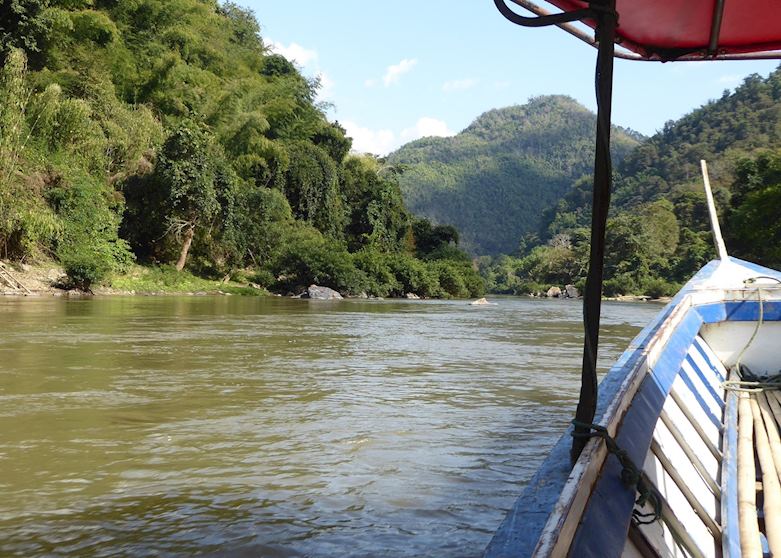 The typography of Southeast Asia allows you to travel across borders, on trips that cover not just multiple countries, but a variety of experiences, cultures and landscapes. Our Southeast Asia specialists give their take on five of the most interesting pairings.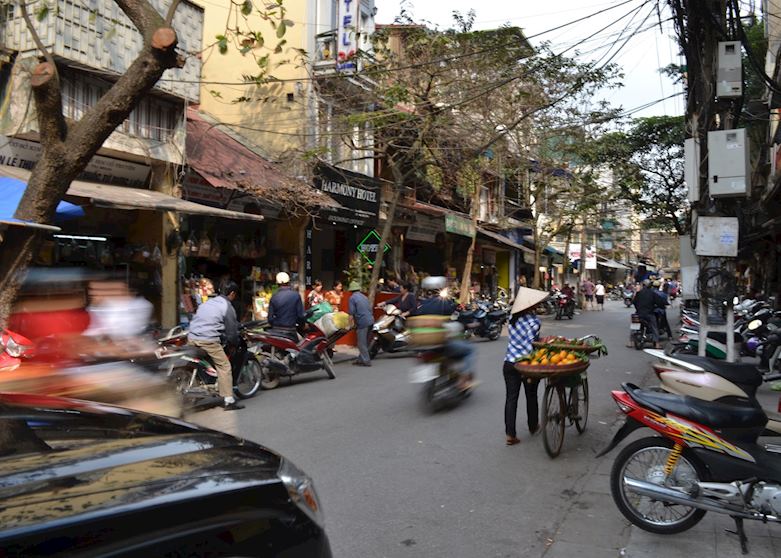 Vietnam, Cambodia and Laos may come under one umbrella as Indochina, but each one has its own idiosyncrasies. Our specialists have collated some of the region's experiences to help you choose where to go, whether you're interested in the Khmer architecture of Phnom Penh or sitting down to lunch with a Laotian family.
---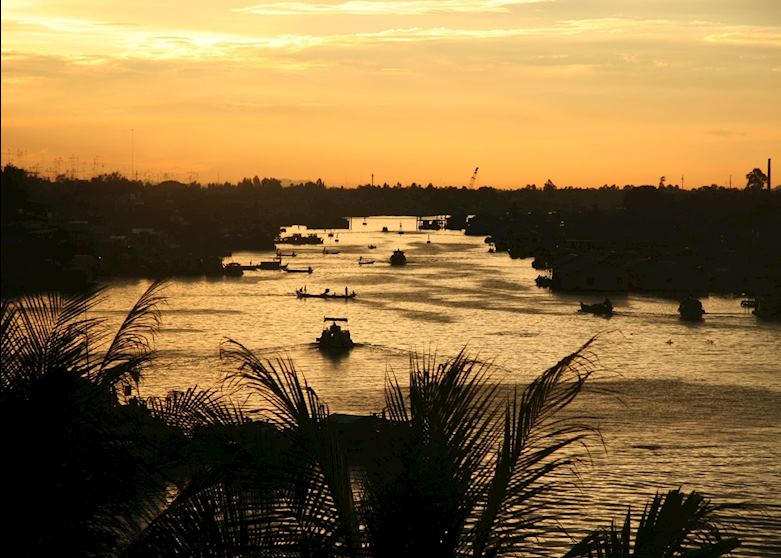 Known collectively as French Indochina, or more commonly as Indochina, the countries of Vietnam, Cambodia and Laos offer a diverse range of attractions from exquisite temples to delicious regional cuisine.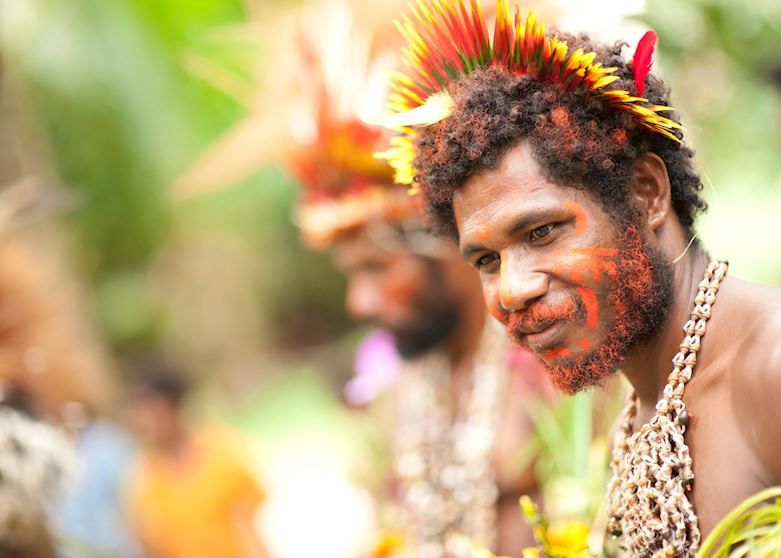 Visit Southeast Asia's minority groups and discover how to give something back to the areas in which you spend time.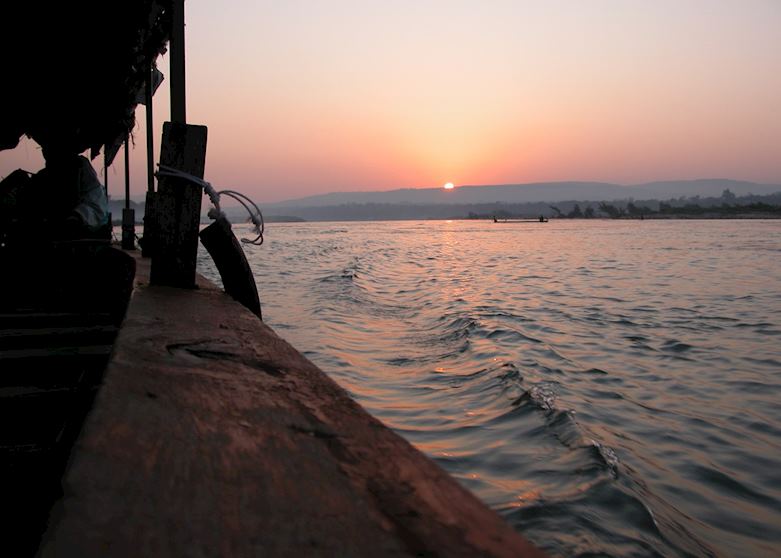 Travel by river, lake or sea in Southeast Asia to explore places which would otherwise be inaccessible. Cruising in Southeast Asia offers the chance to relax and observe everyday life, the scenery and wildlife.
---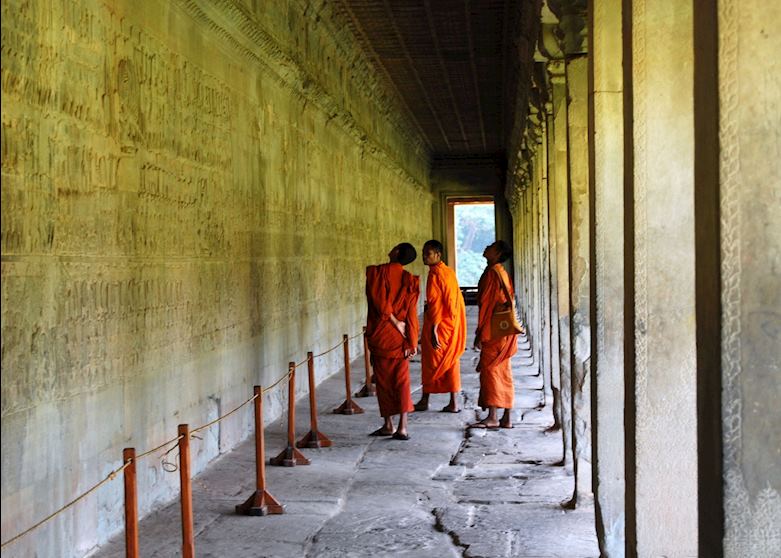 The United Nations Educational, Scientific and Cultural Organization (UNESCO) was set up to protect culturally important sites from around the world. Here, we focus on eight sites in Indochina.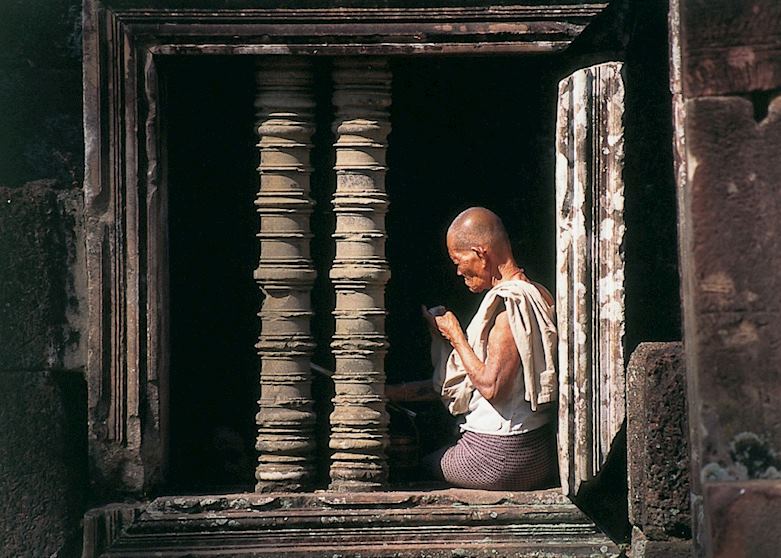 Discover the culture and history of a country on a tailor-made trip, with visits to explore famous sites and others not quite so well known but equally impressive.
Southeast Asia specialist Mark shares his cruising in Indochina highlights. Picking his favourite ways to travel down the Mekong through Laos, Cambodia and Vietnam, as well as taking in the limestone karsts of Halong Bay, and the local culture and landscapes along the Red River and on Lake Tonle Sap.
---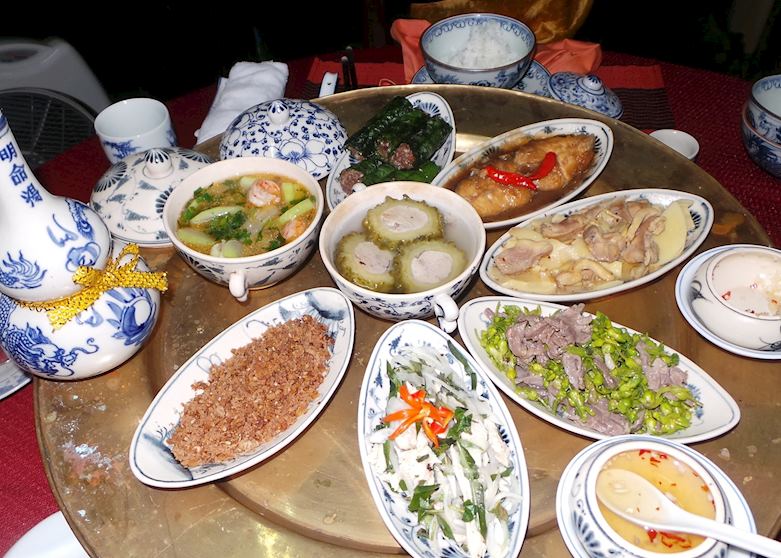 Trade routes, historic connections, colonialism and common sources of ingredients have left many strong links between the dishes found throughout Southeast Asia. We investigate the very distinct national variations that have evolved in this region.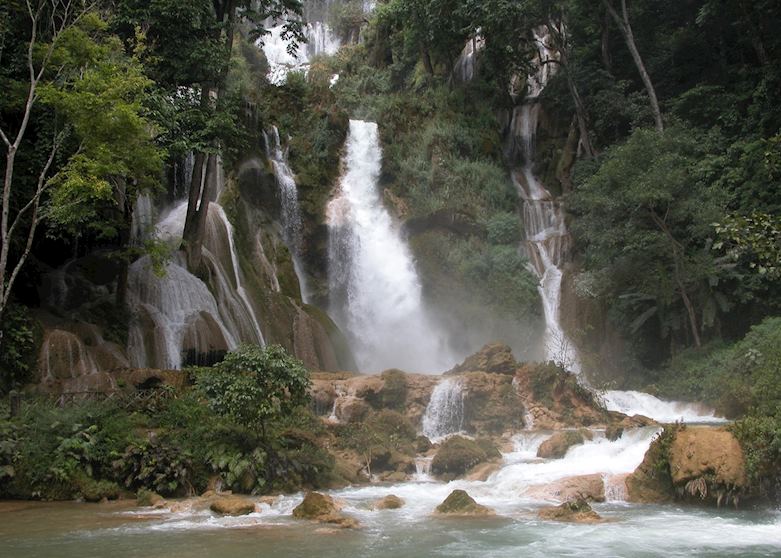 Laos
If you're planning a luxury holiday to Laos we have a wide range of accommodation available. Our specialists can recommend the best places to stay to ensure you have a trip to remember.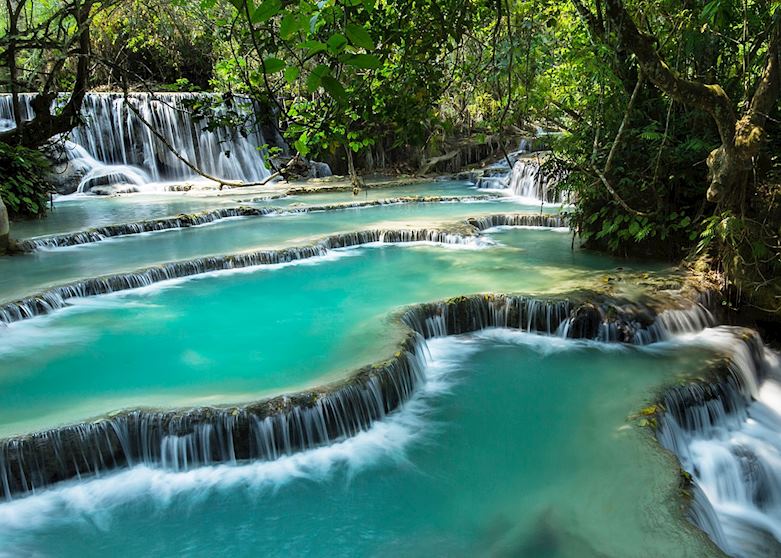 Laos
We can highly recommend Laos as a destination for a family holiday. We can suggest suitable accommodation and excursions to ensure your family holiday here will be a truly unique and memorable experience.
---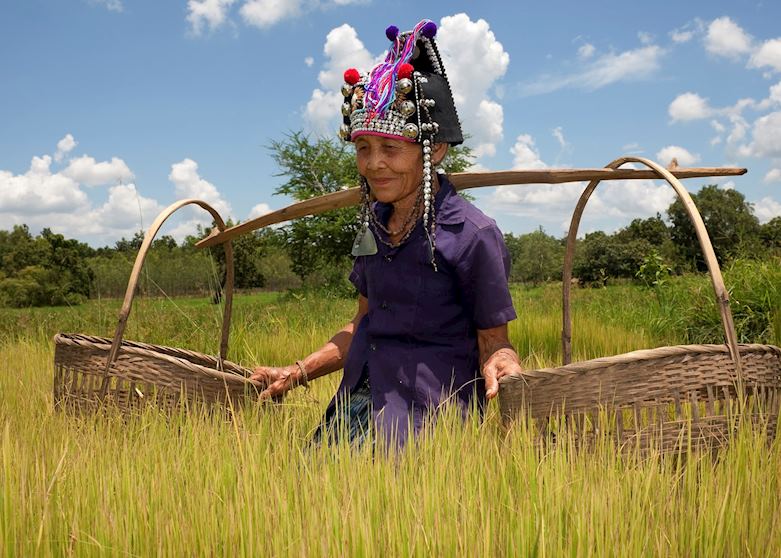 Laos
Visiting Laos is an opportunity to escape from the fast-paced lifestyle of the developed world, especially northern Laos. Soak up the tranquil atmosphere and admire the picturesque scenery of this little-visited area.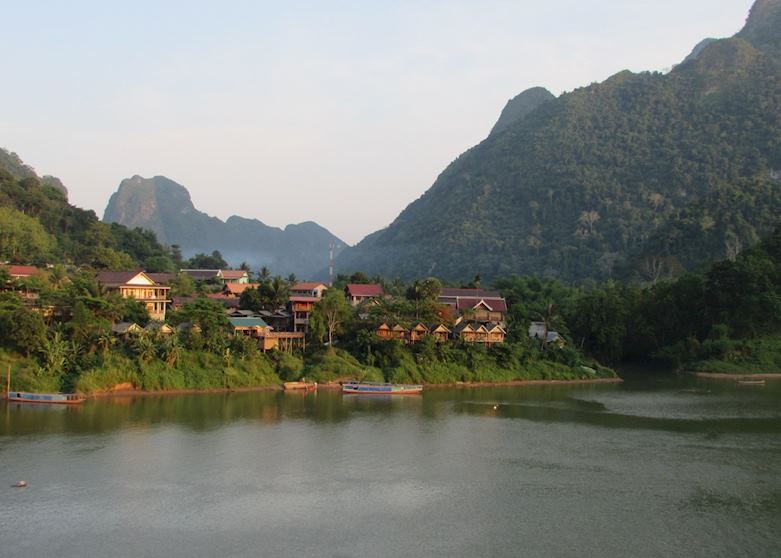 Laos
Laos is often overlooked: and therein lies its beauty. You can travel to isolated regions that really are remote and fall into an unhurried pace of life that has changed little in centuries. Our specialists have journeyed to outlying national parks, far-flung caves and secluded villages to find the best places to visit.
Laos
Laos specialist and keen hiker Laura explains why the jungle-clad hills of northern Laos are best explored on foot. She shares her suggestions for the best routes and experiences to make the most of a walking holiday in Laos.
---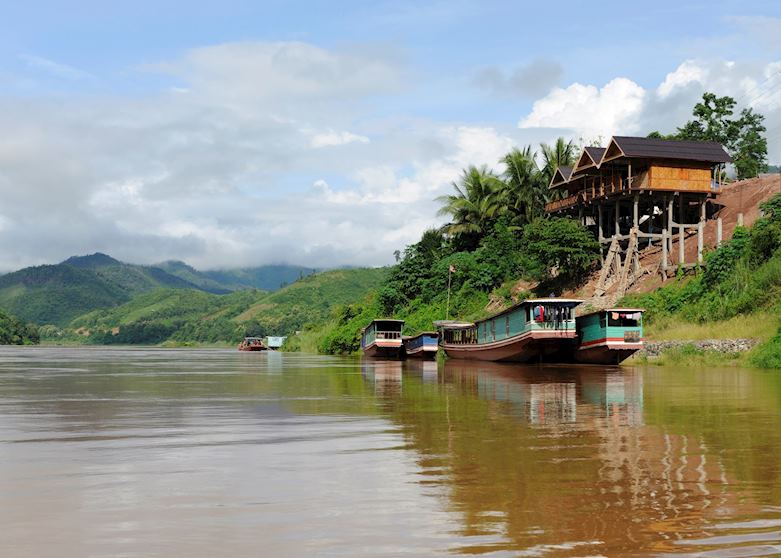 Laos
Still very much untouched by mass tourism, Laos offers the visitor much to see and do, from watching monks perform daily rituals or taking a night safari in a national park, to learning to cook Laotian food or taking a relaxing cruise down the Mekong River.