Vakona Forest Lodge is situated on a picturesque hillside that slopes down to a lake. Surrounded by lush vegetation and filled with fresh mountain air, only the sounds of frogs and other wildlife can disturb you here. Accommodation is in bungalows scattered throughout the hillside gardens, while the main building has an octagonal reception area and large dining room with huge windows overlooking the lake. The large outdoor dining terrace and small lounge area offer peaceful spaces in which to relax as you sip a pre- or post-dinner drink from the bar.
Speak to someone who's been there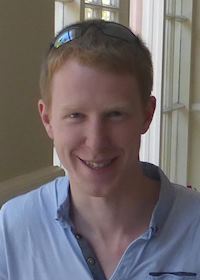 Start planning your tailor-made trip by
calling one of our Madagascar specialists on 01993 838 585
Rooms
Dotted around the hillside, the bungalows have been built and decorated in a Madagascan style. Each of them has its own terrace, so guests can feel immersed in their natural surroundings without leaving their accommodation. Inside, the bungalows are fairly basic but comfortable, featuring a safe and a minibar. The beds are equipped with mosquito nets, while the en suite bathrooms have hot showers. Family bungalows that can accommodate up to four guests are also available.
Location
Located a few kilometres from the village of Moramanga, to the east of Madagascar, Vakona Forest Lodge is located on the edge of Andasibe National Park, providing easy access to wildlife-filled forests.
Food & Drink
The food, while sometimes slow to arrive, is usually both plentiful and tasty. There's a log fire in the centre of the restaurant, creating a cosy atmosphere in the cold season.
Facilities and Activities
On site you'll find a pool and a sun deck, a ping pong table, a TV room, a small lounge area and a billiards table. For those looking to explore, a number of paths and sign-posted trails will lead you into the centre of the primary forest.
If your guide recommends a trip to the Vakona wildlife reserve/crocodile farm, please be aware that it they are referring to a small, poor quality zoo. As an alternative, we enjoyed walking down to Indri Island (about a 20 minute walk from the lodge). The island is touristy, but you do get the chance to see lemurs at very close quarters.
Please note that the lodge doesn't accept credit cards.
Our opinion
Vakona is the best place to stay in the Andasibe area, with its scenic forest setting being a particular highlight. The rooms are clean and comfortable but lack any additional frills, offering just the essentials. However, this is a great option for wildlife lovers who don't mind staying in simple accommodation in order to feel closer to nature.
Andasibe National Park (Perinet) itinerary suggestions
Nearby accommodation
Places & hotels on the map
In & Around Vakona Forest Lodge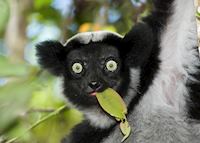 The main draw to the Perinet Reserve is the chance of seeing and hearing the indri, the largest surviving lemur species. The indris are only found in this national park.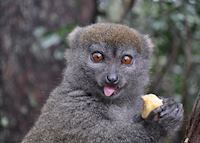 There are four species to see at Lemur Island, including the bamboo lemur, the black & white ruffed lemur, brown lemur and one diademed sifaka.