The best time to visit Malawi is during the dry season between May and October. It's a cooler time of year, with bright sunshine, fresh evenings, and temperatures anywhere between 18°C and 33°C.
Temperatures start to rise in September and remain in the high twenties and early thirties throughout the rainy season, which runs from November to April. The heaviest rains are often in December, January and February.
Because of Malawi's varied landscape, regional variations in weather are significant. The lower lying lake shore areas are warmer all year round. Temperatures in the highlands are refreshingly cool in the day, with chilly evenings, particularly in winter.
Creating tailor-made tours for over 25 years
Excellent
TrustScore

4.7 | 3351 reviews
Month-by-month guide for travelling in Malawi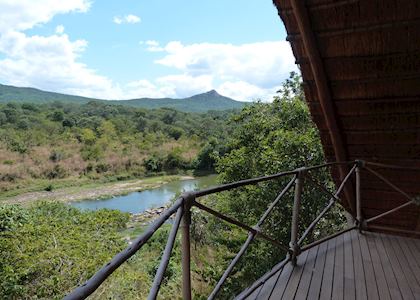 Visiting Malawi in January
The rains are in full flow during this month, with large impressive thunderstorms rolling through the country regularly. However, this is a good time for bird watchers as migratory birds from the Northern Hemisphere are evident in all of Malawi's national parks. Many of the lodges around the shore of Lake Malawi will be closed at this time.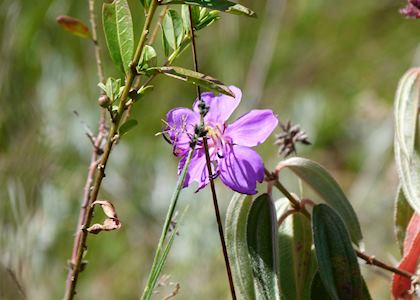 Visiting Malawi in February
The rains continue to fall regularly and the birding is spectacular; particularly in Nyika National Park. Many terrestrial orchids come into bloom across the valleys and they can be seen in colourful patches across the plateau.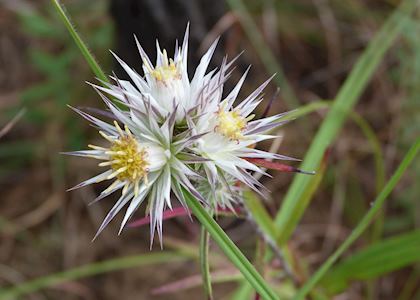 Visiting Malawi in March
The weather is still unsettled in March, with regular rains that slowly peter out as the month goes on. The young birds will be growing quickly and spreading their wings for the first time to prepare for the long journey back to the Northern Hemisphere for the summer. The flowers are in full bloom, providing much food and pollen for insects, which in turn feeds the birds, providing them with the energy they need for their epic journey.
Visiting Malawi in April
The country begins to dry out as the rains subside, replaced with increasing sunshine and stable temperatures. Antelope are in rut in the national parks and spectacular clashes between the rival males can often be observed.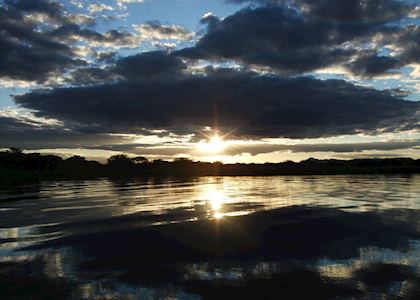 Visiting Malawi in May
With the days becoming more sunny and cooler, the crocodile courtship season begins in Liwonde National Park and Majete Game Reserve. The courtship process begins with males bellowing, bubble-blowing and fighting as they strive to establish dominance. Males also swim with their head up for display purposes. The female usually mates with the most dominant male in the vicinity; usually the oldest, largest male.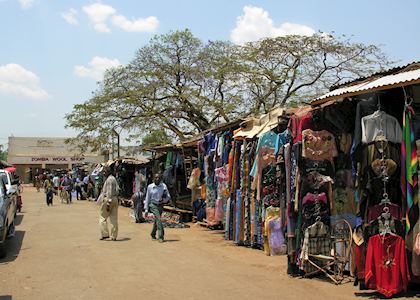 Visiting Malawi in June
The days are long and sunny, but the temperatures drop significantly at this time of year. The evenings and mornings are very cold in the highland regions, with log fires lit for both tourists and locals. The elephant population in Liwonde National Park group together in the drier periods around the Shire River for easier access to water and the more nutritious vegetation along the river's edge. Lillian's lovebirds congregate in large flocks of hundreds from June to August in Liwonde National Park.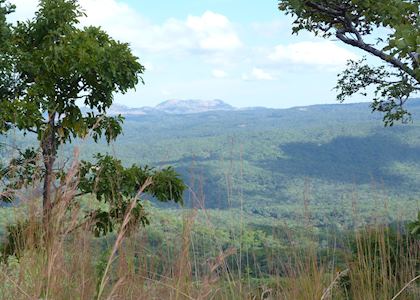 Visiting Malawi in July
As the cooler, sunny weather continues, sightings of larger elephant herds are plentiful, with numbers often reaching into the hundreds. The crocodiles will mate regularly — mating takes about ten minutes and occurs in the water. Two months later, the female lays her eggs and buries them underground (usually around 50 eggs). She then guards them by lying on top of the burying site, fighting off any potential predators.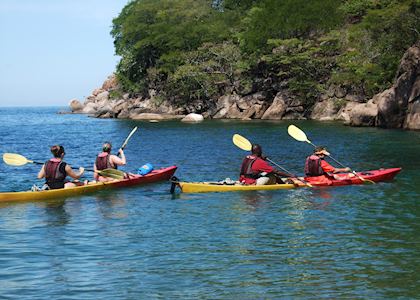 Visiting Malawi in August
The weather is warming, even at night, with daytime peaks averaging around 30°C and night-time averages rising to 10°C. Animal herds are growing in size and limited space near the water leads to tension between the animals. It's a delightful time of year to visit Lake Malawi, with the temperatures perfect for water sports or relaxing in the sun.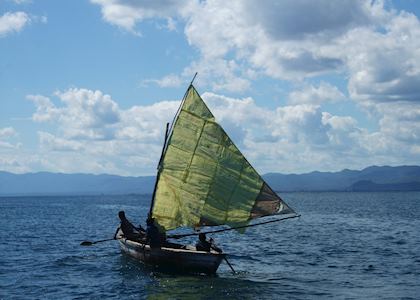 Visiting Malawi in September
Night-time temperatures rise rapidly within the month, while daytime averages soar well into the 20°Cs. The sun shines, the skies are clear and it is extremely dry. Concentrations of elephant and other game are great, and it is also a popular time of year to visit Lake Malawi, where the windy afternoons make for perfect sailing conditions.
Events & Festivals
Lake of Stars Festival (late September): A three-day annual festival featuring musical acts from Africa and the UK, on the shores of Lake Malawi.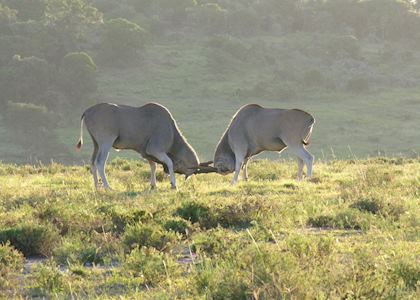 Visiting Malawi in October
Daytime temperatures regularly rise above 40°C and nights are warm; averaging in the high teens. The world's largest antelope, the majestic eland, can often be seen in the Nyika National Park as their herds start regrouping for the breeding season. The larger herds vary in size from around 100 to 320 animals, making for an impressive sight.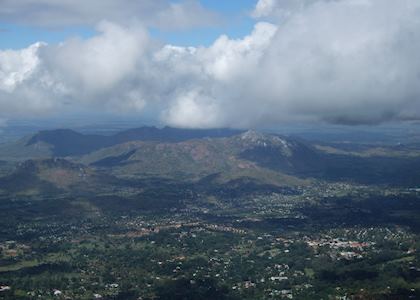 Visiting Malawi in November
November is usually a very interesting month, with the first few storms of the emerald season arriving. The beginning of the rains (the green season) usually coincides with the arrival of many migrant birds who come back from the less hospitable climates north of the Equator.
Visiting Malawi in December
The rains become more regular in December, with thunderstorms occurring every few days. High-pitched chirping sounds of baby crocodiles alert the mother that the incubation period is over. She then breaks open the sand-covered chamber and assists the hatchlings out of their shells by rolling the eggs between her tongue and palate. The mother crocodile then delicately transports them in her mouth to the water's edge, and continues guarding them for two more weeks.
Malawi Climate Guide
Destination
Jan
Feb
Mar
Apr
May
Jun
Jul
Aug
Sep
Oct
Nov
Dec
Lake Malawi

29°C

244mm

29°C

219mm

29°C

334mm

29°C

280mm

27°C

122mm

26°C

32mm

26°C

32mm

27°C

6mm

29°C

3mm

30°C

17mm

31°C

115mm

29°C

257mm

Liwonde National Park

30°C

227mm

30°C

218mm

30°C

164mm

29°C

46mm

28°C

12mm

26°C

5mm

26°C

5mm

28°C

4mm

31°C

5mm

33°C

20mm

33°C

72mm

31°C

204mm

Nyika Plateau

20°C

251mm

20°C

228mm

20°C

243mm

19°C

136mm

18°C

34mm

18°C

9mm

18°C

8mm

19°C

4mm

21°C

5mm

23°C

13mm

24°C

96mm

21°C

213mm

Thyolo Region

27°C

270mm

27°C

232mm

26°C

215mm

25°C

115mm

24°C

40mm

21°C

35mm

21°C

32mm

24°C

21mm

27°C

12mm

29°C

40mm

29°C

116mm

27°C

246mm

Zomba Plateau

27°C

287mm

27°C

257mm

26°C

202mm

26°C

76mm

24°C

21mm

22°C

11mm

22°C

9mm

24°C

6mm

27°C

7mm

30°C

29mm

29°C

110mm

27°C

262mm
More choice for your safari
Inspiration across all our African destinations
Trip suggestions based on your interests
Advice on where to safari, when
Meet our team of safari experts Travel advice
Practical tips for travelling to Malawi, from social protocols to guidance on money matters, with a link to the latest FCDO travel advice.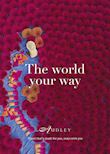 Request our brochure
Covering all seven continents, The world your way shows you how you can see the world with us. It features trip ideas from our specialists alongside hand-picked stays and experiences, and introduces our approach to creating meaningful travel experiences.
Trip ideas and travel guides for exploring Malawi