Tailor-make your trip to Christchurch & Canterbury
Stretching between the mountains and the sea, the Canterbury region boasts some of New Zealand's most imposing scenery. Vast landscapes, endless pastures and alpine panoramas serve as the backdrop for a scattering of townships, perfectly blending the rural and the rugged.
Christchurch
At its heart is colonial Christchurch, 'the garden city', where punts ply the waters of the Avon River and tramways line the streets.
Mount Cook National Park
Inland, the Alps rise to New Zealand's highest peak — Aoraki Mount Cook, the 'Cloud Piercer' — and a national park surrounded by a wonderland of ice and rock.
As the peaks tail away, the landscape is dotted with turquoise lakes milky with the dust of glacial movement. Finally the land plunges into the sea, creating trenches of enormous depth which in turn provide a unique marine environment teeming with wildlife.
These rich, warm waters are home to dolphins, seals and whales, who are year-round residents.
The Alpine Pacific Triangle
The diversity of the region can be appreciated by travelling the Alpine Pacific Triangle, giving you a taste of the gourmet delights of Waipara, the thermal activity of Hanmer Springs, and the wildlife of Kaikoura.
For many, however, the highlight is a dramatic rail journey across Arthur's Pass on-board the TranzAlpine Train.
Start planning your trip to Christchurch & Canterbury

Start thinking about your experience. These itineraries are simply suggestions for how you could enjoy some of the same experiences as our specialists. They're just for inspiration, because your trip will be created around your particular tastes.
Highlights of Christchurch & Canterbury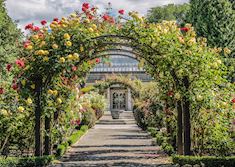 Christchurch city has a wonderfully elegant feel about it. The city centre can be explored by tram, taking a stop at the Arts Centre, one of New Zealand's premier venues for arts, shopping and entertainment.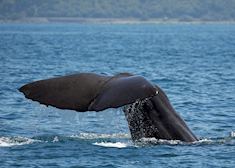 You may encounter New Zealand fur seals, the endangered wandering albatross and pods of dusky dolphins, with whom it is also possible to swim. You may also see migrating humpback, pilot, blue and southern right whales.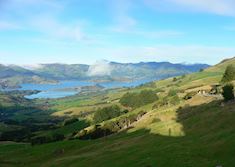 Just an hours drive from Christchurch is the Banks Peninsula, formed from two collapsed volcanoes which now form back-to-back bays with beautiful turquoise waters, secluded beaches and an abundance of coastal wildlife.
Some of our favourite places in Christchurch & Canterbury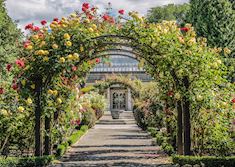 Christchurch is impressively rebuilding itself post-earthquake, and we're enjoying watching its renaissance take shape. Aside from witnessing this steady transformation, you can use the city as a base for the Banks Peninsula, with its hiking trails and dolphin-watching opportunities.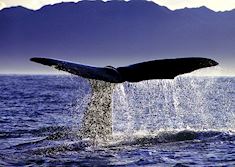 Kaikoura is an idyllic small seaside township on a rocky peninsula, with a superb beach and also a walkway encased with pairs of whale ribs, known as the 'Garden of Memories'.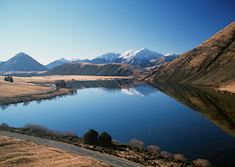 Arthur's Pass Township is a small settlement on the route from Christchurch in the east to Greymouth on the rugged West Coast.
Accommodation options in Christchurch & Canterbury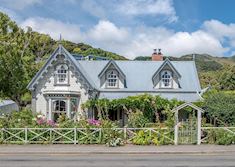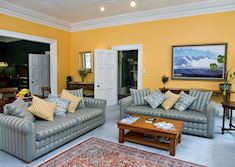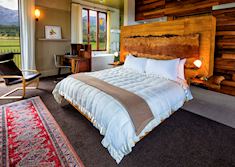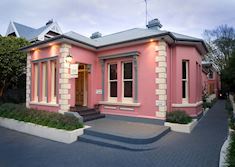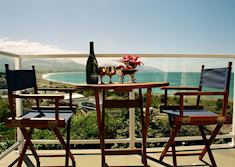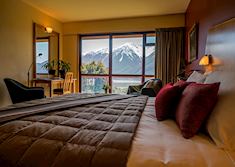 Arthur's Pass National Park