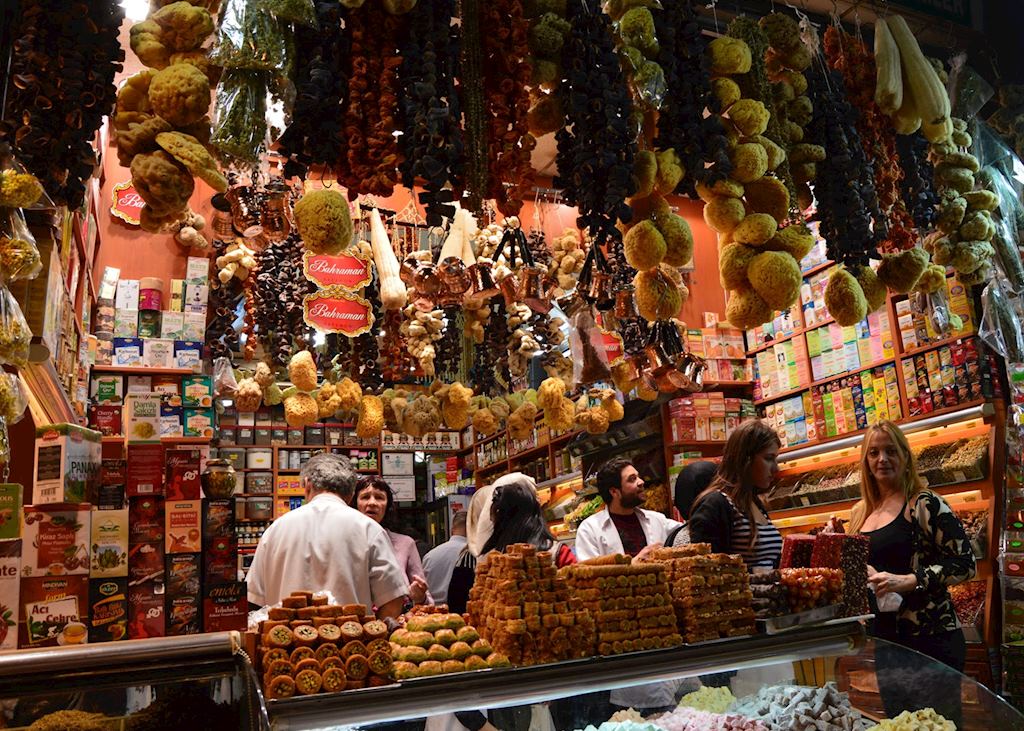 Spice Market tour
Spice Market tour, Turkey
Infused with evocative smells and the sounds of haggling, the narrow streets of the Spice Market are swollen with stalls selling herbs and spices, Turkish delight and tea, the honey-based delicacy baklava, as well as a smattering of stalls selling leather bags and traditional teapots.
The eastern end of the market stretches out of the covered area, and is full of kitchenware, as well as the most famous coffee supplier in Istanbul: Kurukahveci Mehmet Efendi. At its height the market was the final resting place for goods that had travelled the Silk Route through China, India, Persia and the Stans.
Located adjacent to the New Mosque, close to the Golden Horn, the Spice Market was originally constructed as part of the New Mosque's buildings, and rent from the shops here paid for the upkeep of the mosque. Its Turkish name Misir Çarşisi means Egyptian Market, and refers to the taxes, which were imposed on goods imported from Egypt.
Speak to someone
who's been there