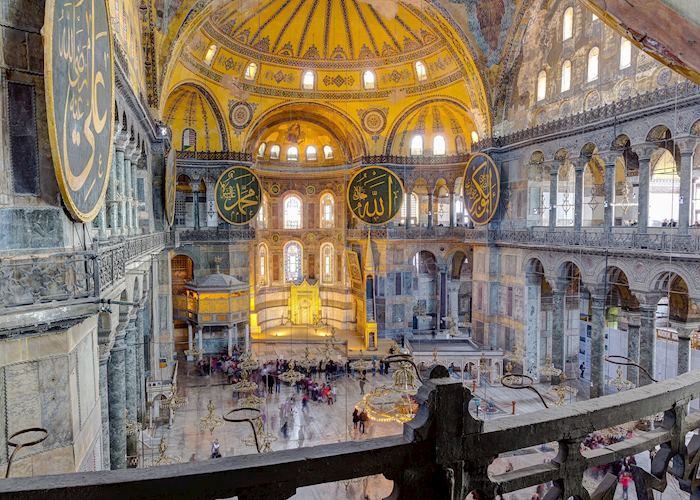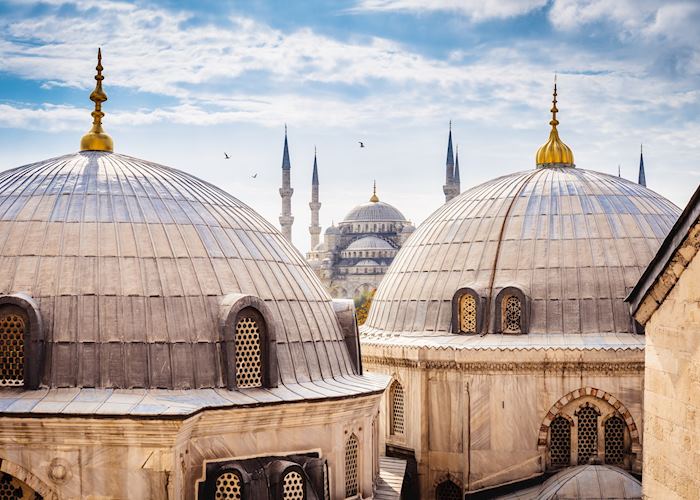 Private excursion to Hagia Sophia
Private excursion to Hagia Sophia, Turkey
Perhaps the most famous of all sites in Istanbul, the Hagia Sophia dates back to 537 AD, when it was built as an Eastern Orthodox cathedral under the reign of the Byzantine emperor Justinian.
It was then converted to a mosque in 1453 before being declared a museum in 1935 by Atatürk, which it remains today, consecrated for its outstanding beauty and architectural form, not to mention its religious import and lengthy history.
Relatively uninspiring from the outside, the interior of Hagia Sophia is simply extraordinary, filled with ornate calligraphy and stunning mosaics in place of frescoes.
Speak to someone
who's been there