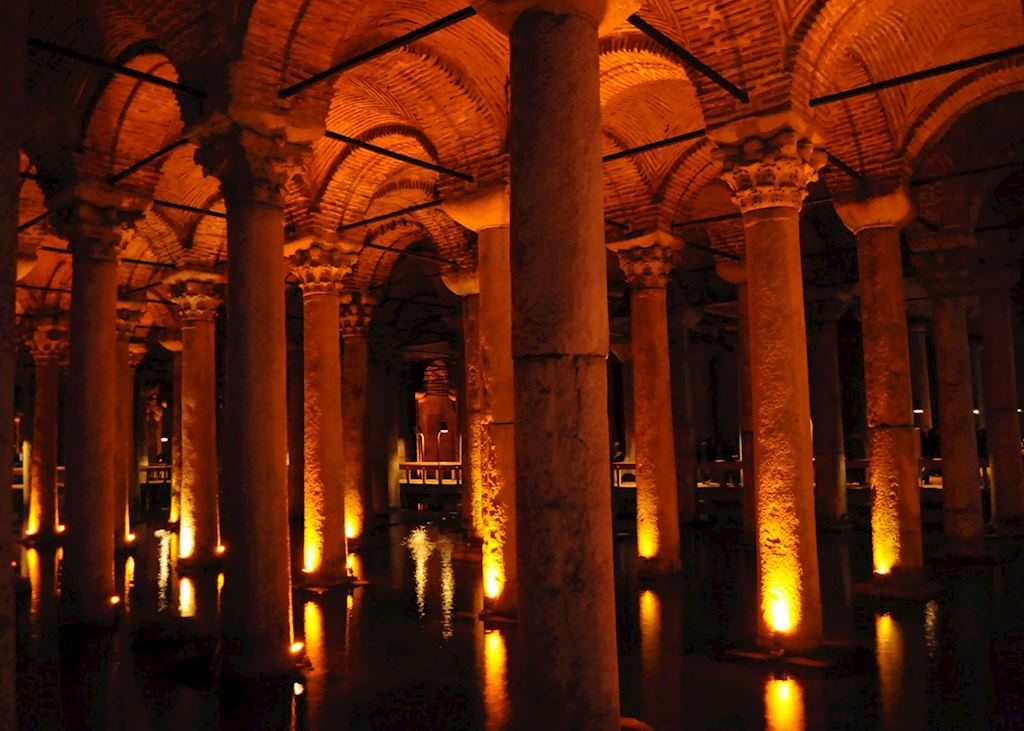 Private tour of the Basilica Cistern
Private tour of the Basilica Cistern, Turkey
The largest surviving cistern in Istanbul, the Basilica Cistern is an eerily beautiful underground cavern. Descending beneath the streets, visitors are met with the awesome sight of hundreds of columns rising from the waters, with towering, arched brick ceilings overhead.
Built in 532 AD, the cistern was able to store up to 80,000 cu metres of water, which was delivered via a 12 mile (20 km) system of aqueducts from a reservoir near the Black Sea.
Today it is not in use but visitors can explore the vast space on a series of raised wooden platforms.
Speak to someone
who's been there