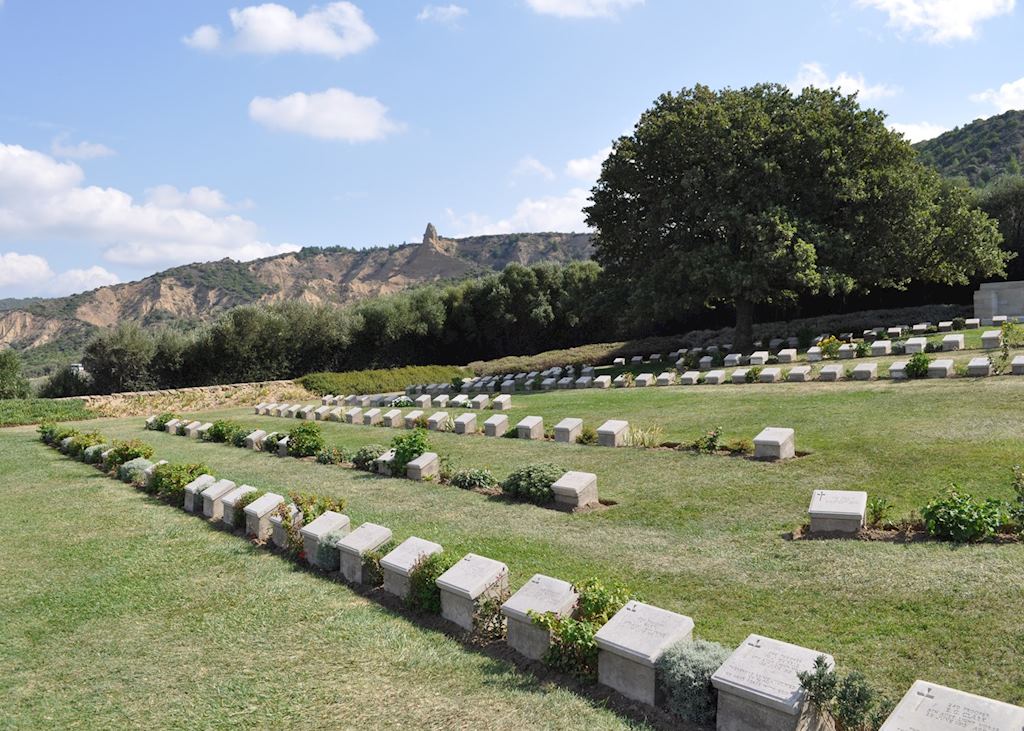 Full day visit to the Gallipoli battlefields and Troy
Full day visit to the Gallipoli battlefields and Troy, Turkey
Within the national park, which protects the Gallipoli Peninsula, you'll visit the Anzac Cove area, where you'll explore several beach cemeteries of fallen Allied soldiers from World War I, whose unsuccessful attempt to capture the peninsula in order to take control of the Dardanelles and from there, Istanbul, cost several hundreds of thousands of lives in total.
The Anzac Cove area, which you will visit covers Z Beach (the planned landing site) and North Beach (the actual and far more inconvenient, landing site and the site of an annual dawn service on April 25th to commemorate the fallen). Your guide will relate the tragic history of the area as you explore.
From here, you'll progress to the South Beach area, passing the planned Allied rendezvous point of Alçitepe village and the Old Fortress, which was destroyed very early in World War I. You'll visit a beach cemetery on V Beach, one of the most critical strategic landing points of this area, as well as the Hellespont Memorial, which towers on a cliff overlooking the sea, and commemorates the names and rankings of Allied soldiers who died in the region.
Although more widely known as the site of the famous Trojan Horse, Troy's history actually spans beyond even this and makes for a fascinating education as you wander round the excavated ruins of this ancient city, some of which date back to 3,000 BC.
The city of Troy was historically important due to its location at the entry to the Dardanelles: ships could only enter with favourable wind conditions so often had to moor in Troy's natural harbour to wait. Here, they traded their goods and so it was that the city grew wealthy.
The excavations show, however, that the city actually exists in several layers as past settlements were buried and then built on top of eight times in total, making nine separate versions of Troy, each with different architectural characteristics.
Speak to someone
who's been there