Colombia specialist Sarah discovers how a vibrant lifestyle and textured scenery of many hues are perfect ingredients for an album of eye-catching images.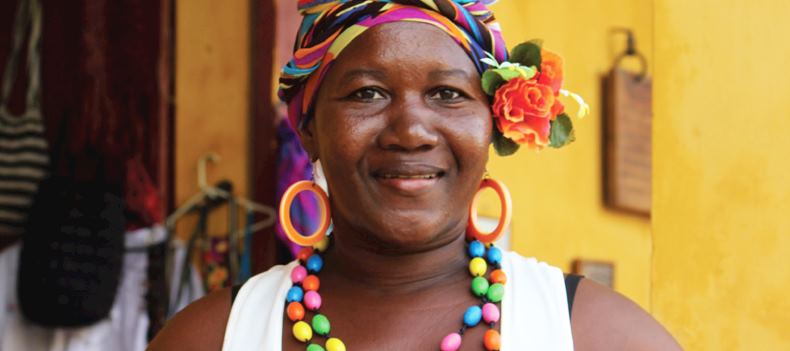 Selling sweets
Nothing in Colombia is dull and the colorful clothing of this local sweet seller caught my eye, set against the deep yellow wall. The 'Cuartel de las Bóvedas' in Cartagena has been transformed over its lifetime from storage vaults to a prison, a soldiers' barracks and today an arcade of handicraft shops.
Every day, local ladies come to sell traditional sweets made from pineapple, coconut, guava and tamarind — great for a sugar hit after a long day exploring the walled-city on foot.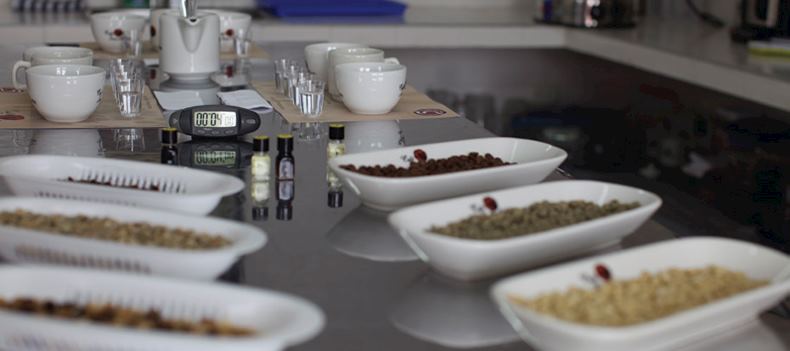 Coffee cupping
No trip to Colombia is complete without sampling its most famous export (coffee, in case you had to ask!) and your morning cappuccino will never be the same after visiting Colombia's 'triangulo de café'. Although we have all become familiar with coffee preparation thanks to the big brands, I have to admit I had no idea of the complexities of growing, selecting and roasting this little bean.
A coffee 'cupping' session was a fascinating experience, similar in a way to a wine tasting. We sniffed and slurped, trying to pretend that we could pick out the unimaginable aromas and subtleties hinted at by our expert barista, ending with a delicious espresso overlooking the lush green plantation.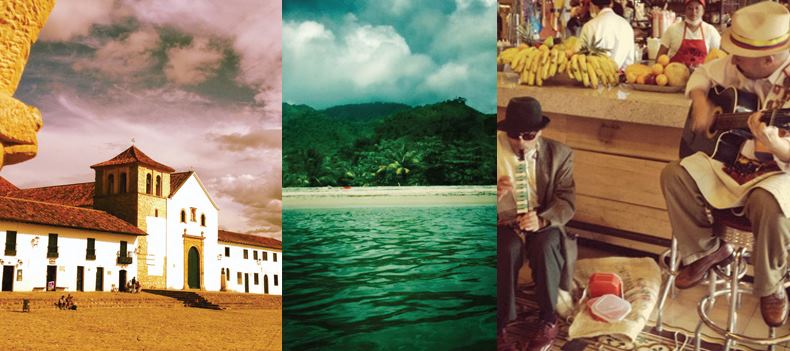 Snapshots
I have to admit to being swept along in the current Instagram craze. While perhaps not for the purist, it does create quirky, eye-catching images. I like the way the faded colors add an old-fashioned feel to the two musicians entertaining Bogotanos during their lunch hour in a busy food court, while in Villa de Leyva it emphasizes the texture of the stone colonial arches against the bright white church. The moody sky above the beaches and forest of Tayrona National Park reminds me of one of those vintage snapshots, taken by an intrepid explorer long before iPhones were dreamt of.