In 2019, the Italian cave town of Matera (along with Plovdiv, Bulgaria) will assume the mantle of Europe's Capital of Culture — an annual designation that's been awarded to cities or towns across the EU for more than three decades.
Intended to promote pan-European culture, this title was originally given to historic capitals like Paris, Florence and Athens. But in recent years, the committee looked beyond the usual suspect to choose smaller cities with distinct personalities. We asked our specialists to look through past and future winners to decide which cities they like best.
2019: Cave dwellings in Matera, Italy
By Italy specialist Julia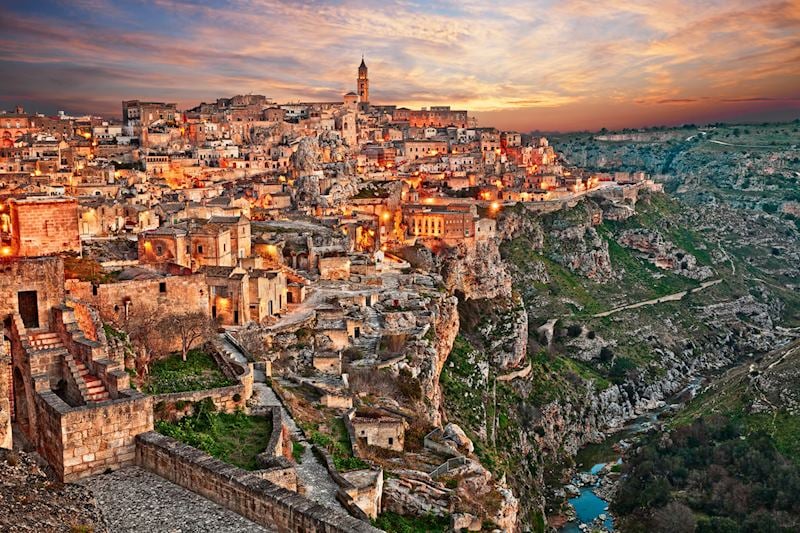 The wonders of Matera are almost impossible to capture in a photo — tucked inside the ravine wall, the city's signature cave dwellings and churches are too hidden and the stacks of limestone façades all blend smoothly into each other when you look through the view-finder of a camera.
I think that's why this ancient town on Italy's southern coast is still a largely undiscovered destination. However, that fact is likely to change next year when Matera steps into the spotlight as one of Europe's Capitals of Culture.
The city was chosen for good reason. It's one of Europe's oldest continuously inhabited locations — evidence hints that people may have lived here for at least 7,000 years. The Sassi (which means stone) is the ancient part of town, built right into the caves that riddle the limestone walls.
As recently as the 1950s, the Sassi was a poverty-stricken area, where farmers and shepherds lived in cramped, unsanitary conditions with their animals. On a walking tour of the town, you can see a preserved dwelling from that era, giving you a good look at the dark, airless conditions. Tours here wend through narrow walkways and up and down dozens of flights of stairs carved straight into the rock walls, requiring sturdy shoes and good knees.
You need a private guide to visit inside the medieval churches that fill the caves of the Murgia Plateau, on the opposite side of the ravine. The frescoes are well preserved by the caves' cool, dark atmosphere.
Today, the caves have been converted into unusual (and well-lit) hotels, hip cafés and restaurants that serve seemingly endless courses of the simple small plates that make up the local cuisine. If you want to visit Matera before the crowds arrive, you can see it as part of a tour of Southern Italy.
2000: A papal palace and arts in Avignon, France
By France specialist Jesse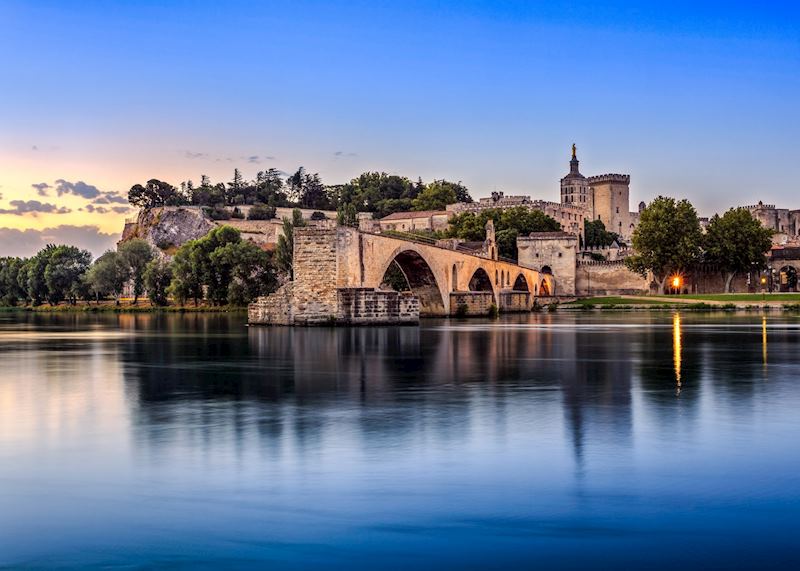 In the 14th century, Avignon was briefly the capital of Christendom, making it an obvious choice to be a Capital of Culture in 2000, the year of the Catholic church's Great Jubilee. For almost a century when Rome was considered too dangerous, the papacy was relocated to this Provençal city on the Rhône, leaving behind a papal palace-cum-fortress and making this city a great base for exploring the region.
Today, the city is best known for a rollicking arts festival held each July. You'll find theater, dance and music, as well as a fringe festival that fills the streets with more experimental forms. Last time I visited, I saw Shakespeare monologues, flamenco performances and an ad-hoc circus act, all in the same afternoon.
The rest of the year, Avignon is a quiet medieval city, with tree-shaded streets, well-preserved ramparts and the massive Palais des Papes. A forbidding limestone complex, the crenelated palace dominates the town, and a tour can illuminate the unusual period in papal history that still defines the city.
If you took French classes in school, you may also want to visit le pont d'Avignon, the 10th-century bridge celebrated in the French nursery rhyme of the same name. Technically called the Pont St-Bénezet, this stone bridge has been worn by time — only four of the original 22 arches still stand. But visitors still come to re-enact the childhood ditty and dance upon the bridge.
2001: Wine cellars and river cruises Porto, Portugal
By Spain and Portugal specialist Sarah
Porto is best known for its namesake fortified wine, but it won the title of Europe's Capital of Culture in 2001 because there's much more to this historic port city. In fact, I think Porto should be a vital part of any visit to Portugal.
Located at the mouth of the Douro River, this has long been one of Portugal's most important ports. Because it wasn't hit by the earthquake that devastated Lisbon in 1755, Porto's gray, granite buildings have been both well preserved and well used, lending the city a sort of dilapidated grandeur.
You can particularly appreciate that charm on a private tour through the medieval snarl of the historic Ribeira district. Here, tall brightly tiled houses shade the stone-paved lanes and fashionable bars rub shoulders with centuries-old churches.
In the central part of the city, you'll find the churches clad in the city's distinctive blue-and-white azulejo tiles as well as the inside of the São Bento Railway Station. You can also poke your nose into Livraria Lello, a whimsical 19th-century bookstore said to have inspired JK Rowling. It's also a good place to catch a private river cruise, for waterside views of the city.
Of course, I think no visit to Porto would be complete without a visit to the port houses lining the opposite bank of the river in Vila Nova de Gaia. Here, you can tour either small producers or big-name labels like Graham's or Cálem to learn about the history and process of making port, as well as indulge in tastings.
2008: Beatles and cathedrals in Liverpool, UK
By UK and Ireland specialist Max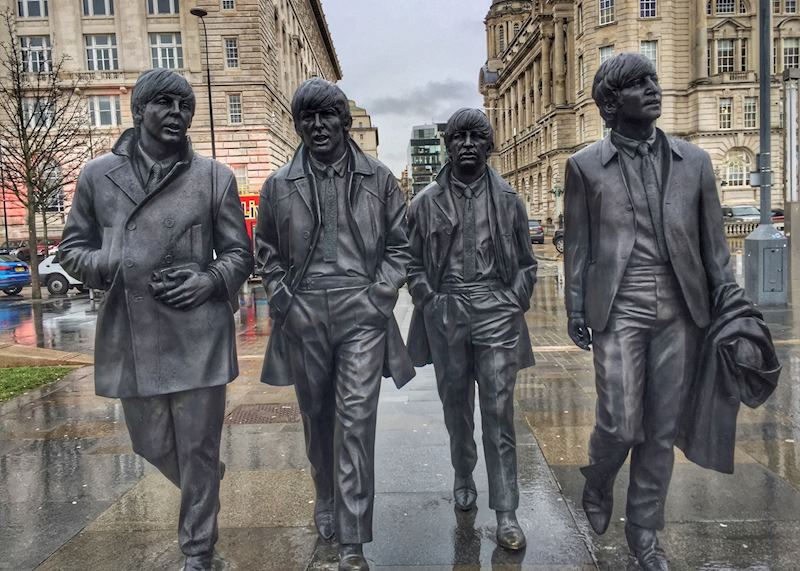 Like Porto, Liverpool is a one-time industrial port that suffered through some hard times but has recently turned itself into a cultural powerhouse. The city buzzes with street art and a music-driven nightlife, especially in the Baltic Triangle area.
The best-known Liverpudlians are, of course, the Fab Four, and the city overflows with Beatles-themed cafés, hotels, museums and landmarks. Last time I visited, I took a taxi tour with Ian in his brightly painted cab, inspired by John Lennon's Phantom V Rolls-Royce. A genial man with a big smile, Ian conveyed his deep love for the group's music while we visited the original Penny Lane, Strawberry Fields and the 'shelter in the middle of the roundabout', as well as sites important to the members.
But there's more to the city than just music history. For a long time, Liverpool was one of the empire's most important military and trade ports. The red-brick dockland is now a UNESCO-protected site and home to cafés, restaurants, pubs, and three impressive museums: Merseyside Maritime Museum, the International Slavery Museum and Tate Liverpool.
The city's also known for its contrasting cathedrals. The Cathedral Church of Christ is a vast and soaring Gothic edifice that offers a sober stone face to passers-by. Just a short walk away, the modernist Roman Catholic Metropolitan Cathedral of Christ the King resembles a strange stone spaceship, with neon-lit stained glass and a steeple like a spiked crown.
2016: Glorious food in San Sebastián, Spain
By Spain and Portugal specialist Talia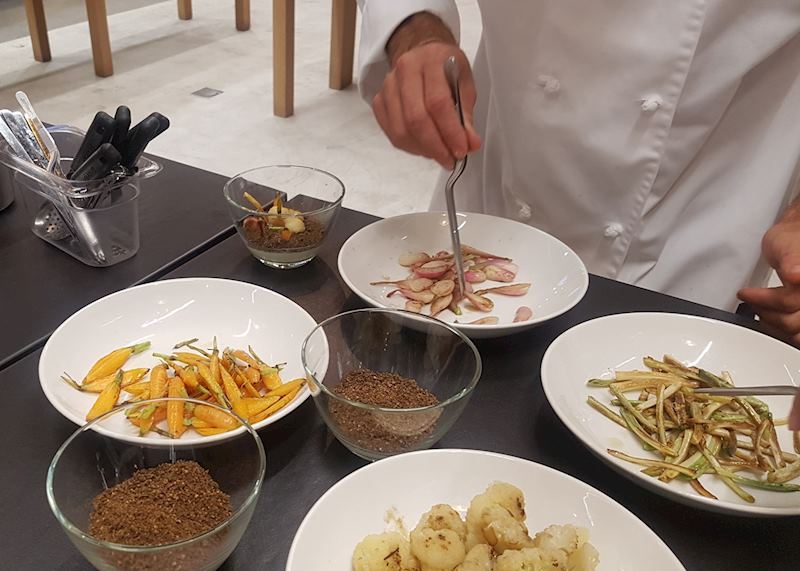 More than a century ago, Spanish aristocrats flocked to San Sebastián's golden-sand beaches in the wake of Queen Maria Cristina, bringing with them a certain fin-de-siècle glamour alongside their French chefs. The aristos left, but the city's culture remains devoutly dedicated to producing exceptional food, making it a vital stop on any culinary tour of Spain.
San Sebastián has one of the world's highest rates of Michelin stars per capita — at last count, a total of 17 spread out over ten restaurants, a staggering number for this small city of just 186,000 residents. These exceptional kitchens are staffed by a steady stream of innovative chefs who perfected their craft in San Sebastián's many gastronomic societies.
An unknowable number of these private cooking clubs hide behind unmarked doors throughout the city. Members gather regularly to cook and share meals, discussing recipes and spurring each other on to greater heights.
Normally it's impossible to get a glimpse inside these clubs, but we can arrange for you to enjoy lunch at one of the few that permits visitors (and women).
Of course, not all the chefs from gastronomic societies wind up in haute-cuisine kitchens. You can sample interesting bites on a tour of the hundreds of small joints that serve pintxos around the city. These Basque versions of tapas are not meant for sharing, but are single-bite-sized pieces, usually served on a toothpick.
2020: Folk bands and landscapes in Galway, Ireland
By UK and Ireland specialist Shannon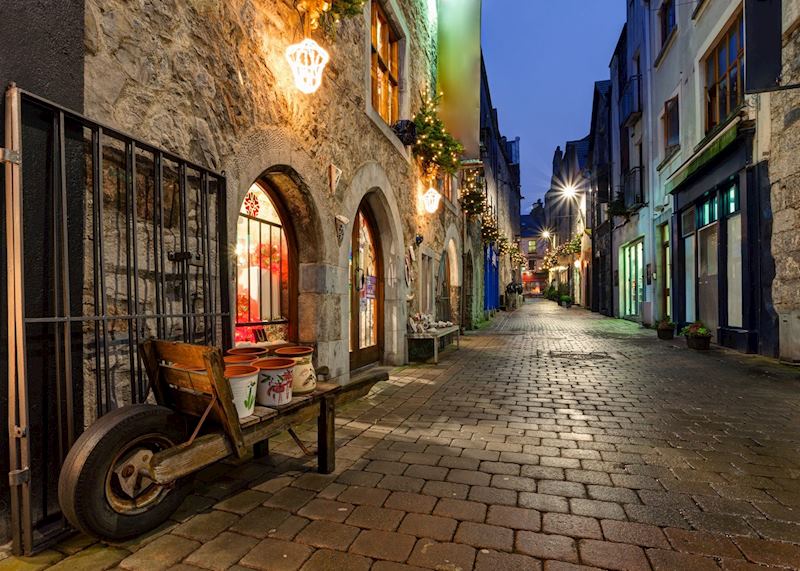 The thriving heart of the Gaeltacht (Irish-speaking) area in western Ireland, Galway is an energetic, youthful city where you'll find walkable medieval streets packed with brightly painted pubs hosting traditional folk bands. All of this makes the city a worthy successor to the title Europe's Capital of Culture, which it will assume in 2020.
Quay Street is the city's busiest thoroughfare. Here, one-time cottages have been converted to vivid pubs where you can hear live performances of Irish music at any time of the day or night. There are street performers too, drawing crowds of both visitors and the local university students.
The city played a vital role in the Celtic Revival of the late 19th and early 20th centuries. The movement's founders, including WB Yeats and Lady Gregory, lived and worked in and around the city, inspired by the area's ancient art, romantic buildings and natural landscapes.
You needn't be a poet to appreciate the wild natural scenery that Connemara is known for, however. Galway is a good base for exploring Connemara National Park, the Burren, the Cliffs of Moher and Inis Mór in the nearby Aran Isles.
Read more about trips to Europe

Start thinking about your experience. These itineraries are simply suggestions for how you could enjoy some of the same experiences as our specialists. They're just for inspiration, because your trip will be created around your particular tastes.
View All Tours in Europe