For many, the best way to get to know a culture is at the table. After recently expanding our European offerings, we've rounded up a tasting menu of the continent's varied cuisines and how to experience them. Bake Bavarian pretzels, sample wines from family vineyards, or enjoy a guided tasting of artisanal cider.
Wine and cider
We find that meeting with the people who create our drinks can enhance our pleasure at the table. Especially when it's followed by a tasting. Here are just a few of the many vineyard and orchard tours we offer.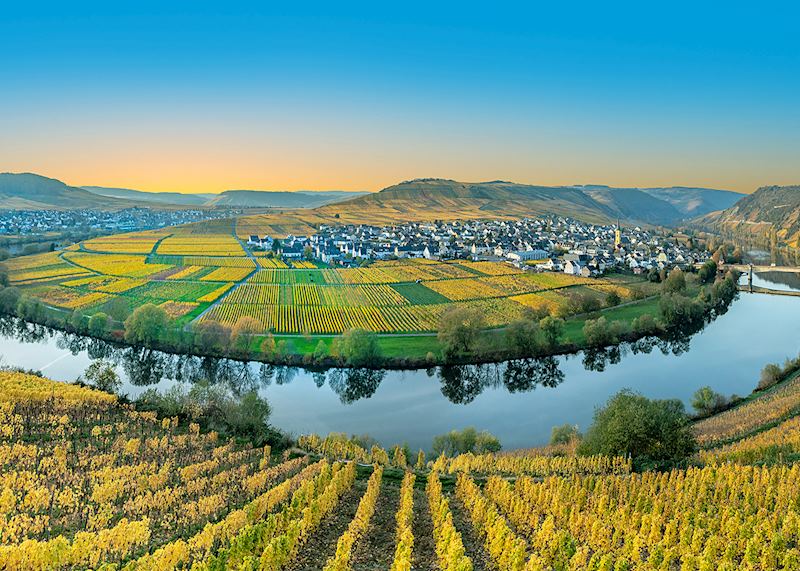 Moselle Valley, Luxembourg
Sip white pinot gris and dry riesling on a tasting tour of Luxembourg's storied wine region, which dates back to the Roman era.
Have this experience for yourself: it's easy to include this visit with our suggested tour of Belgium and Luxembourg.
Hardangerfjord, Norway
The shores of this fjord are known for their cider-producing apple trees. A farmer can give you a tour and tasting of his orchard and cidery.
Have this experience for yourself: suggested trips to Norway.
Baking
Cuisines across Europe have adapted basic bread with different styles, shapes, and ingredients. The warm, yeasty smell, and that first steamy bite, can bring us right back to a specific time and place. Here are some baking classes that will help you to recreate that taste at home.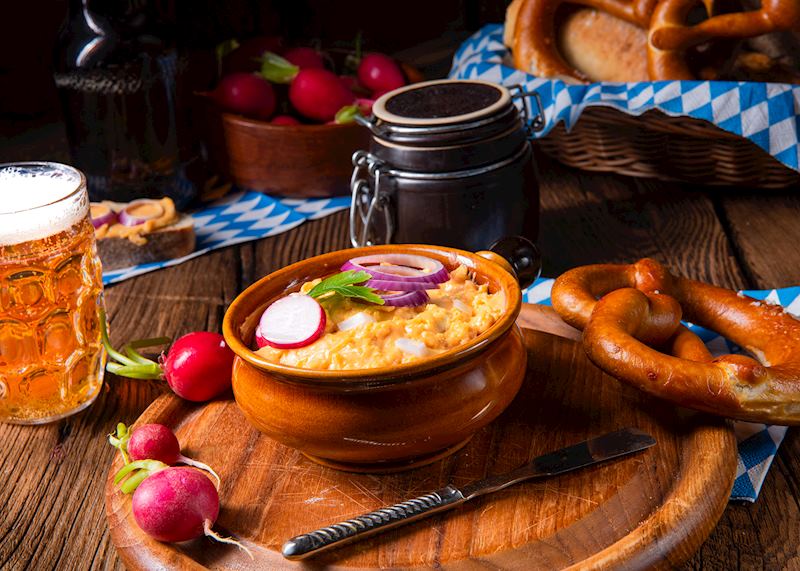 Bellaghy, Northern Ireland
Baker and teacher Bronagh will guide you through baking traditional Irish potato bread, while accompanied by the dulcet tones of a harpist.
Have this experience for yourself: a class with Bronagh is a great addition to this culinary tour of the British Isles.
Munich, Germany
Embrace German cuisine by trying your hand at making a giant, salt-studded Bavarian pretzel and obatzda, a regional beer-and-cheese dip, all while sipping a local beer.
Have this experience for yourself: a giant pretzel is just one stop on this in-depth tour through Bavaria.
Culinary tours
Our food guides will unlock the culinary secrets of a destination and introduce you to the people, dishes, and eateries that make it special. That might mean guiding you through a crowded market to the best fruit seller or introducing you to the sheep that make the milk for your cheese.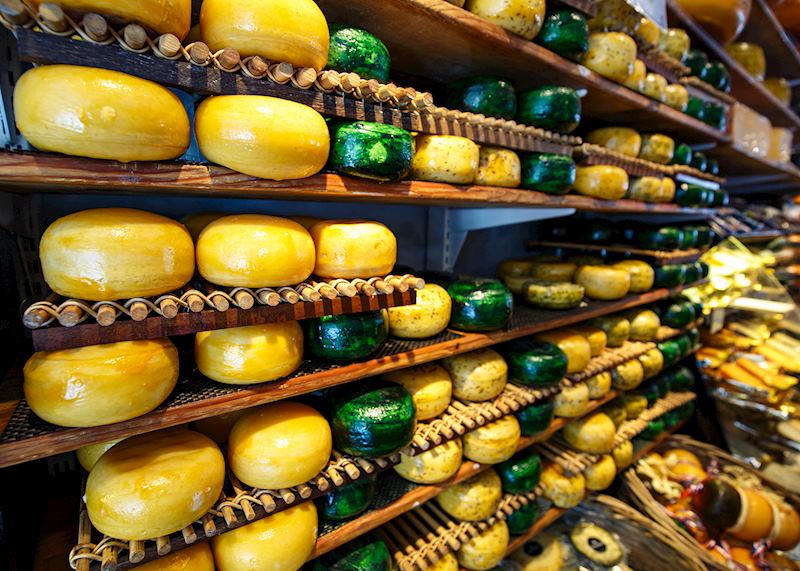 Amsterdam, the Netherlands
A walking food tour through the capital gives you a chance to snack of Dutch treats like Edam cheese, smoked eel, and poffertjes — tiny, sweet buckwheat pancakes.
Have this experience for yourself: your specialist can include this walking tour on any visit to Amsterdam, including this suggested itinerary of Dutch highlights.
Lucerne, Switzerland
Embark on a guided tasting at Max Chocolatier, an artisanal boutique confectioner that offers unusual truffles, including rose and hibiscus or fig and gianduja.
Have this experience for yourself: you can sample these truffles on this suggested tour of Switzerland's highlights.
Lyon, France
From praline brioche to potatoes Lyonnais, sample the gastronomic delights of Lyon's old town and renowned covered market on a private walking tour.
Have this experience for yourself: a walking tour of Lyon is a highlight of this suggested itinerary through the cuisines of France and Italy.
San Sebastián, Spain
The Atlantic coast city boasts 18 Michelin stars (collectively) and some of Spain's most innovative pintxos, the Basque Country's version of tapas. Sample them on this tour.
Have this experience for yourself: this pintxos tasting tour is a highlight of this suggested itinerary through Basque Country.
Piedmont, Italy
Meet some of the culinary artisans who've made the region's food a byword of Italian cuisines, including a hazelnut farmer, a cheesemaker, and a winemaker.
Have this experience for yourself: this suggested itinerary offers an in-depth look at Italy's cuisines, including the visit to Piedmont's artisans.
Meals in unusual locales
There's something special about alfresco dining — fresh air and a view seems to make the food taste better, somehow. That's never truer than when the menu reflects the setting and the setting is a bit outside the norm. Here are two remarkable meals in unusual locales.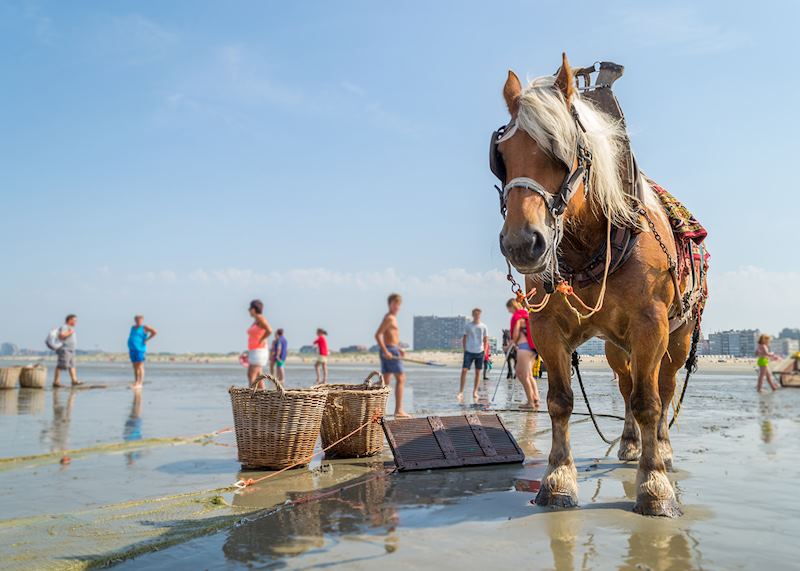 Lapland, Sweden
Enjoy local dishes and a rare glimpse of Arctic solitude in Sweden's Lapland. You'll eat a three-course meal in a traditional Sámi tent set on a frozen lake.
Have this experience for yourself: you can add this meal to any winter trip that includes time in Lapland, including this Winter wonderland itinerary.
Oostduinkerke, Belgium
Near this town on the Belgium coast, fishermen still catch shrimp while on horseback. Watch the horses ply the surf before enjoying their daily catch, cooked on the beach.
Have this experience for yourself: Belgium's a compact country, so your specialist can add a trip to the coast to almost any itinerary, including this grand tour.
Hands-on cooking classes
Recreating a dish at home is one of the best ways to extend the pleasure of a trip. That's why we're happy to arrange cooking classes in all of our destinations, in Europe and across the globe. Here are a few that stand out.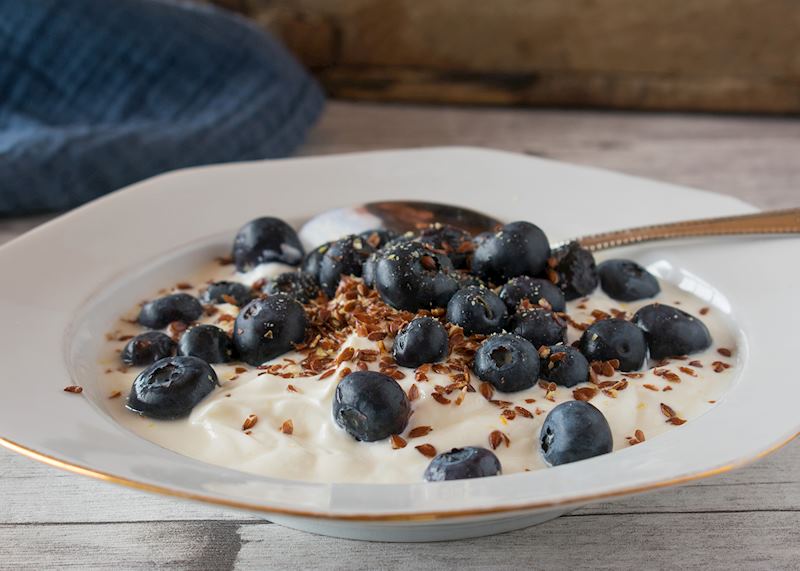 Reykjavík, Iceland
Make skyr and other Icelandic dishes with cookbook author Sirry. As you cook, her husband Siggi will explain the links between the food and Iceland's sagas.
Have this experience for yourself: this suggested luxury itinerary can be tailored to include a class with Sirry and Siggi.
Copenhagen, Denmark
Smørrebrød is Denmark's signature open-faced sandwich, served on dense, chewy rye. Uncover the techniques and history associated with this dish in a private cooking class.
Have this experience for yourself: you can easily include this class on any Copenhagen itinerary, like this one for families that also includes time in Sweden.
Dining with the locals
Sharing a meal with someone helps forge the connections that make travel so meaningful. We've rounded up some of the families we've met over the years who will joyfully welcome you into their home for a memorable meal of local dishes.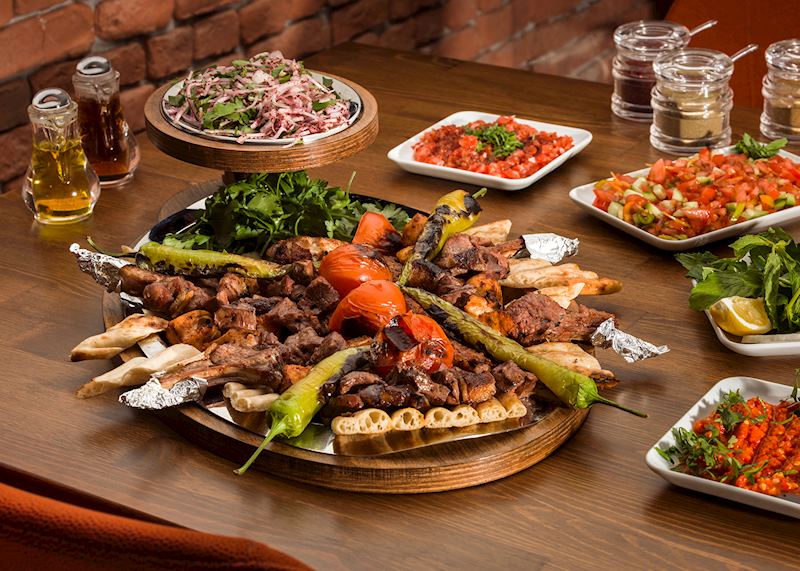 Konavle, Croatia
Meet Marin and join his family for peka, a traditional Croatian meal of herb-flecked vegetables and meat served under a large, bell-like dome.
Have this experience for yourself: a peka meal with Marin is just one of the delicious items on this culinary trip through Croatia.
Olympia, Greece
Share a leisurely dinner of local dishes with Mrs. Vassou in her garden, and experience the convivial enthusiasm of Greek hospitality.
Have this experience for yourself: you can easily add a meal to this suggested tour through Greece's ancient sites.
Cappadocia, Turkey
This region's stony landscape may look barren, but the soil is rich and fertile. meet with a farming family in their home and learn to make seasonal Turkish dishes.
Have this experience for yourself: sit down with a Cappadocia family on this suggested trip through the region and Istanbul.