Nick's interest in Japan began when he was a child, tucked away in a vacant meeting room at his family's VHS manufacturing plant. Feeding tape after tape of Heisei period (80's-90's) Godzilla movies into the player, he became fascinated with and started to learn about the people and foreign culture presented on the screen. Having spent his young adult years as a serial entrepreneur in several fields, a period of reflection led Nick to a year of self-study in the Japanese language. Taking a leap of faith with a limited Japanese vocabulary, he finally embarked on a solo trip to Tokyo and rediscovered his passion for the land of the rising sun. As a Specialist with Audley, Nick has since returned to many incredible destinations in Japan and greatly expanded his expertise, and favorite foods.In addition to his Japanese obsession, Nick enjoys surfing, Taekwondo and reading broadly.
Speak to Nick

Start planning your trip to Japan with Nick by calling
1-855-244-1130


Recommend Nick to someone you know
Help your friends and family discover the world with Audley. Recommend Nick today.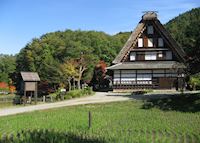 My favorite destinations in Japan are Takayama and Hida. Takayama with it's rich tradition of wood carving and foothill-city charm is a fun place for casual exploration. In nearby Hida, I took an amazing bike tour around mountain-spring fed rice paddies, learned about sake making, and met some cows being raised for the increasingly popular Hida beef product. Both places represent rural, picturesque and relaxed Japanese cultures seemingly untouched by time.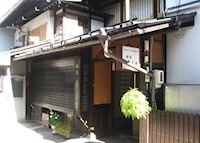 Accommodations within the city vary widely, with my favorite being the traditional Ryokan Antique Sumiyoshi. The warm and welcoming owners, soothing onsen baths and delicious Kaiseki dinners made it a true joy to return to at the end of each day of rich exploration.
I'll never forget when…
The most memorable experience I had in Japan was journeying to the top of Koyasan, the mountain birthplace of esoteric Buddhism. Off the beaten path, Koyasan feels very much like it must have several hundred years ago. For lodgings, I had the opportunity to stay for a couple of nights with the monks of Tentoku-in temple. Here I savored delicious vegetarian cuisine, enjoyed a view from my window of a garden made hundreds of years ago, and got to witness an early morning prayer ceremony. Koyasan was a fantastic cultural experience I will treasure and one which I could not have had anywhere else in the world.