Rochele's love of Japan first started back in high school when she was given the rare opportunity to study the Japanese language. Building off of that for years, Rochele received her degree in East Asian Studies and has travelled to several Asian countries since then. After working in ESL services, she decided to pick up in a career in the travel industry and hasn't looked back. Her passion for amazing experiences and delicious food in Japan brought her to Audley Travel to help others to relish in similar experiences and fall in love with Japan.
When Rochele is not mapping her next route she enjoys studying East Asian languages, watching Miyazaki and Wong Ker Wai movies, and joining local dance classes.
Speak to Rochele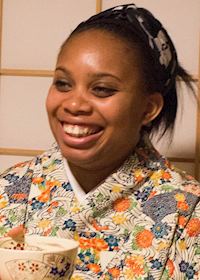 Start planning your trip to Japan with Rochele by calling
1-844-349-2025


Recommend Rochele to someone you know
If someone you know is planning a trip and would benefit from speaking to a specialist, recommend Rochele for expert advice about Japan.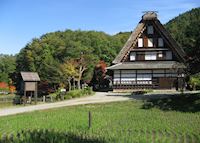 In the Gifu prefecture weaved between mountains, the quaint area of Takayama mimics the feel of a big city while still keeping the fast pace feeling astray. Well preserved since the Edo Period this city is famous for its unforgettable Hida beef and its biannual Spring and Fall Festivals in which the area just comes alive with tourism and activities. During this time one can see puppet shows and legendary floats, all of which that can be viewed in museums during the year as well. Bursting at the seams with endless things to do from a day trip to Shinhotaka, to biking through the area on rentals, and just taking a hike through the mountainous areas.