Tristan's passion for travel began when his family moved from the Philippines to North Carolina. Bridging the gap between Eastern and Western cultures has been the constant theme for him, influencing his desire to explore new countries, have unique gastronomical experiences — and, more importantly, become a more knowledgeable global citizen.
What began as numerous study abroad experiences, internships, and a chance Japanese Communication class at Wake Forest University, would ultimately lead him to live in Japan for three years, teaching English through the JET Program. While living in Yamanashi, an hour outside of Tokyo, his passion for the Japanese culture and people grew which in turn lead to visits to Kyoto, Osaka, Okinawa, Hiroshima, and the Hokkaido region. Japan's unique fusion of East and West has captivated him and he continues to discover new, exciting experiences each time he visits Japan.
Prior to joining Audley, he taught English in Argentina, Korea and Japan, and for a brief stint he worked as a diplomat for the US State Department. When not sharing his passion for travel, Tristan can be found in snapshots eating and dancing his way through each new destination.
Speak to Tristan

Start planning your trip to Japan with Tristan by calling
1-855-223-4786

Recommend Tristan to someone you know
Help your friends and family discover the world with Audley. Recommend Tristan today.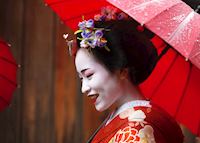 As the old capital of Japan, Kyoto's rich history and culture is evident in its architecture, traditions and people. The unique fusion of East and West resonates as you walk through the cherry blossom lined narrow streets, with passer-by's clad in kimonos, uploading Instagram photos along the way. Rich with temples and shrines, Kyoto preserves the quintessential Japan.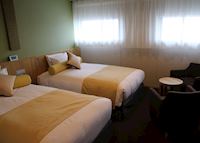 In the heart of Kabukicho, the Gracery cannot be missed with the looming Godzilla head above. Cozy rooms emulate the sleek, modern Tokyo style, along with a spacious bathtub and shower area.
I'll never forget when…
Cherry blossom Season in the old capital, Kyoto, never disappoints and being able to wander the streets right before peak season gives a peaceful and personal experience. Eating a bowl of delicious ramen at a favorite restaurant and then leisurely riding a bike along the cherry blossom lined Kamo River, en route to the next temple or shrine as kimono-clad passer-by's wave and take photos, encapsulates the romanticism associated with Japan's old capital.