With beautiful light, inspiring landscapes and glorious wildlife, a safari trip is a photographer's dream. Here's how to make the most of your precious time in the bush.
Whether you're a beginner or a seasoned snapper, you're sure to be thrilled by the photographic opportunities a safari presents. But while it's perfectly possible to grab amazing images almost by accident, the best shots require a little planning.
If you're striving for excellence, book a safari led by a photography expert, perhaps staying at a lodge where the vehicles are specially modified and there's camera and computer equipment to borrow. Great Plains safari camps, for example, have excellent Wild Studio workshops in Kenya and Botswana.
If you'd rather go it alone, make 'right place, right time' your mantra. Top wildlife photographers target particular species, seeking out their habitat and timing their travels to catch seasonal activity.
Perhaps you've always dreamed of setting up a tripod on Namibia's sweeping dunes or East Africa's magnificent grasslands. For landscapes, it's best to travel when the air is clear, choosing locations where you can get out and walk.
When photographing people, the staff at camps and lodges are often delighted to smile for the camera, but the best way to approach people in villages and rural areas is to enlist a local guide who can make introductions and ask for permission before you take their photo.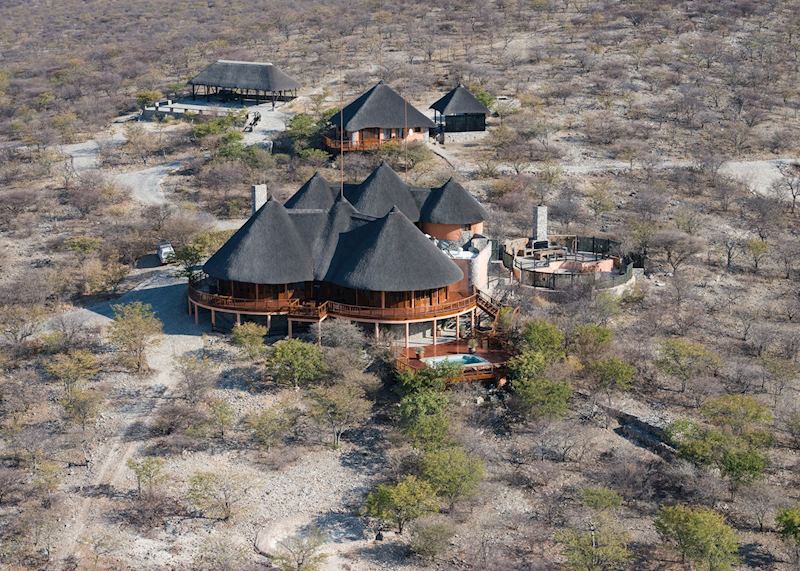 Location, location, location
If you've narrowed it down to a country or region with great photo potential, how do you choose where to stay and what to do?
Consider whether you'd prefer the iconic sights of a national park, the exclusive feel of a private reserve, or both. Take Etosha in Namibia, for example. For a real adventure, you could hire a 4x4 and self-drive through Etosha National Park, spending as much time as you like at each viewpoint. Alternatively, you could explore the park on guided game drives from a nearby lodge. Letting someone else drive allows you to concentrate on taking pictures, plus you'll get the benefit of your guide's expertise.
For a truly peaceful and flexible option, allow some time in a private reserve such as Etosha Heights. This is adjacent to the national park and shares its wildlife population, but has fewer vehicles. Although self-driving isn't allowed, park restrictions don't apply. Night drives are permitted and you can get out of your vehicle for bush breakfasts, nature walks, sundowners or just to set up a shot.
By all means take plenty of photos — but don't get so fixated on your photography that you miss other aspects of the experience. Sometimes it's wonderful to put the camera down, close your eyes and just listen.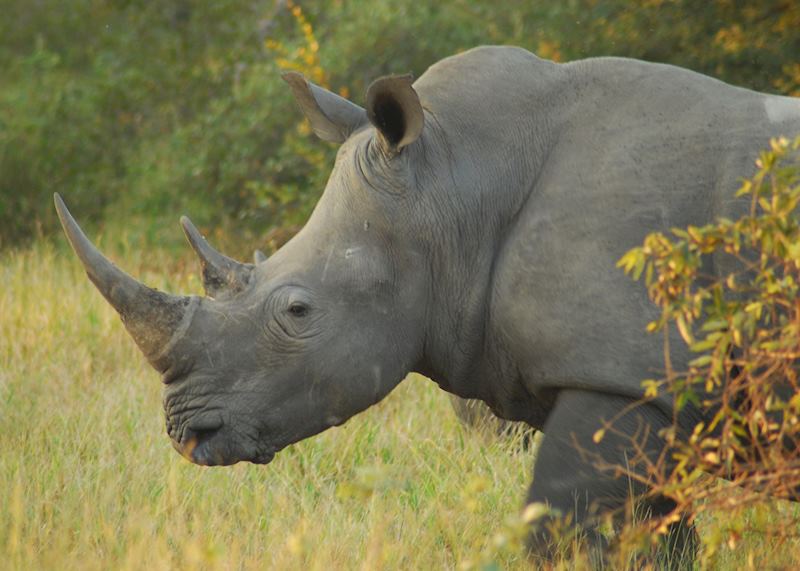 Hide yourself away
If you picture a photo hide, perhaps you imagine a simple shed, or a small, well-camouflaged tent. Think again. In Africa, more and more safari lodges and camps are installing hides which are so comfortable and perfectly positioned, you'll never want to leave. Even the most modest hides are more imaginative and elaborate than those found in British wildlife reserves.
An African hide must be sturdy. In many reserves, elephant-proofing is essential, so some are multi-level timber buildings, as solid as any lodge. Others are crafted out of old shipping containers — a clever exercise in upcycling. They have to be suitable for long sessions, so comfortable seating, mini-libraries and cool boxes stocked with drinks and snacks are the norm. Some, particularly the remotest hides in areas known for leopard, elephant and rhino, even have washrooms and bunks.
There's an exceptionally well-equipped hide beside a natural waterhole at Safarihoek Lodge in Etosha Heights. You can go down there at any time — even after dark, when the waterhole is spotlit. This is a fantastic opportunity to photograph rhino at their most active, something that until recently was the sole preserve of zoologists and professional filmmakers.
When you're in a hide, take time to sit quietly, absorb the peaceful atmosphere and connect with your surroundings. Take a break from the rush. Good photos will come naturally.
Trip ideas for safaris in Africa
Tanzania and Zanzibar Archipelago
Start thinking about your experience. These itineraries are simply suggestions for how you could enjoy some of the same experiences as our specialists. They're just for inspiration, because your trip will be created around your particular tastes.
View All Tours in Africa
Further Reading