An African safari. Everyone has an idea of what one might involve. You might picture vast open plains scattered with antelope, giraffe and lion. A plush tented camp set in remote wilderness, where stories are told beneath the stars. Or a walk through the bush with a guide who can show you the intricacies of the natural world.
Deciding on the best safari destination can be daunting, even if you've experienced one before. On first glance, it can be difficult to distinguish between, say, Kenya and Tanzania, or Namibia and Botswana. To help you make your choice, our specialists compare and contrast the experiences on offer in five safari destinations they know well.
Kenya safaris
By Mark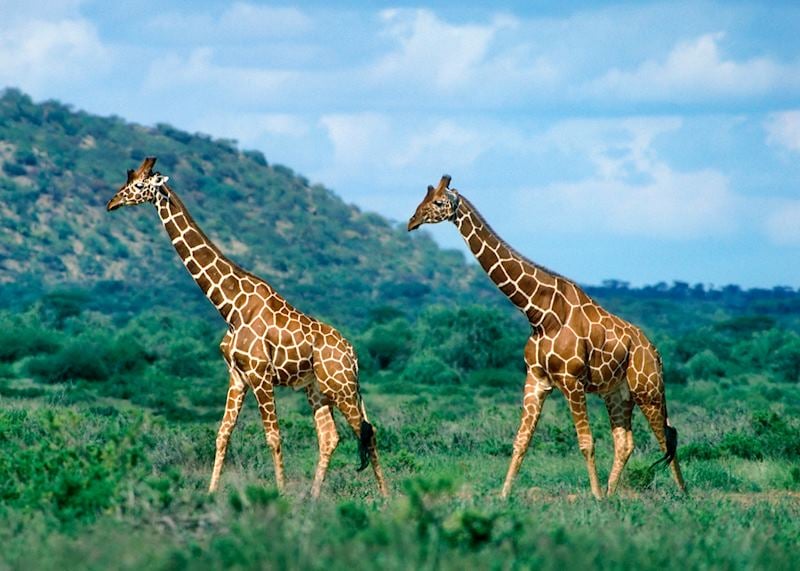 What I like most about visiting Kenya is the feeling you get of entering a timeless world. Its untouched landscapes dominate anything man-made, and people still live out traditions passed down from their distant ancestors.
Kenya would suit if you're a first-time safari goer or if you've been on safari before. Most people begin in the Masai Mara, where you can cross off the Big Five and, between July and October, witness the Great Migration herds. You can then head to northern areas like the Laikipia Plateau, Samburu National Reserve and Meru National Park, where the arid landscape attracts rare sub-species such as reticulated giraffe, Somali ostriches and beisa oryx. Or, you might want to take a short flight out to Kenya's long stretch of tropical coastline to relax on soft white sands and snorkel in coral reefs.
Beyond the wildlife, you can spend time in a Maasai village close to the Masai Mara, or head out on walks with the Samburu — semi-nomadic people indigenous to the northern parts of Kenya. Tribesmen will take you out to the 'singing wells', which the Samburu have been digging and bringing their cattle to for centuries. They coax their herds to drink through soothing, lullaby-like songs distinctive to each family. Hearing their voices and watching the cattle approaching in a cloud of dust, it feels like you could be witnessing something from a thousand years ago.
Camps and lodges in Kenya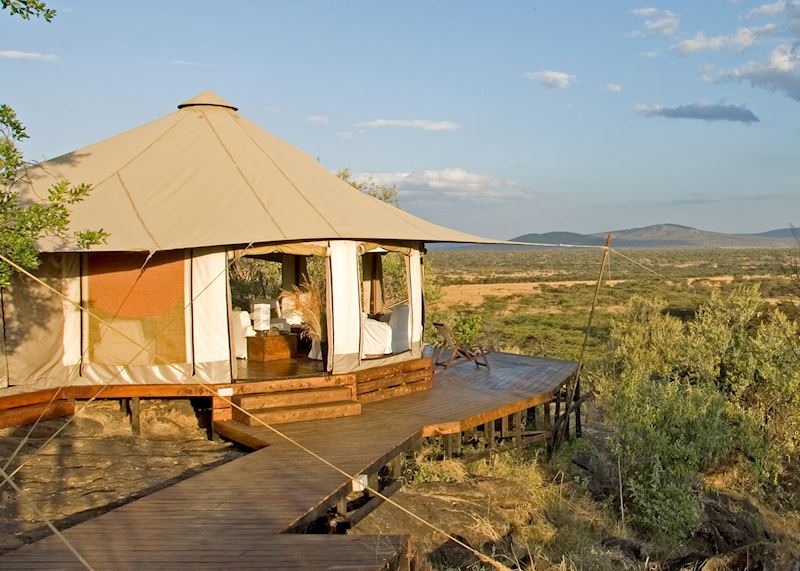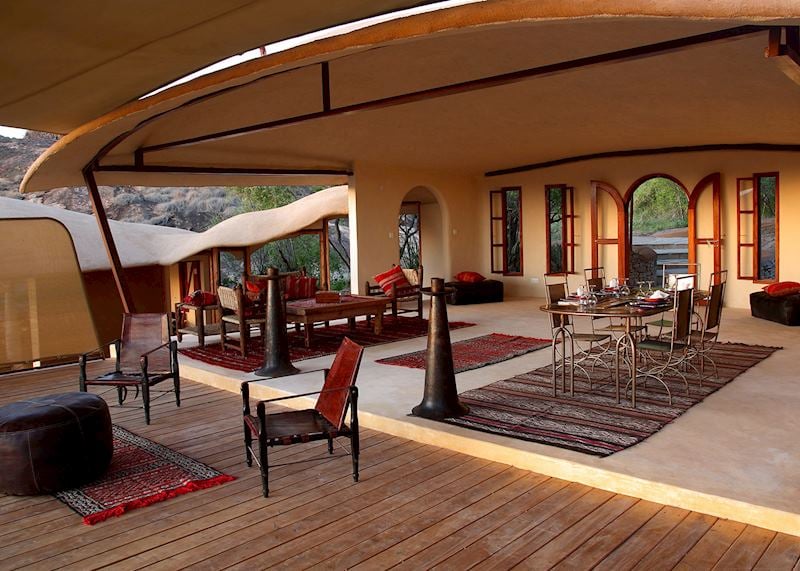 Kenyans have been hosting safari-goers for more than 70 years, so service levels are slick. Many properties are owner-run, and staff speak excellent English.
You can decide between traditional camps like Ol Seki Hemingways Camp in the Masai Mara, and more luxurious permanent structures like Saruni Samburu. Its six villas are set on a hilltop in the remote Kalama Wildlife Conservancy close to the northern border of Samburu National Reserve.
Many properties cater well to families, with some offering activities for children who are too young to go out on safaris.
Tanzania safaris
By Mark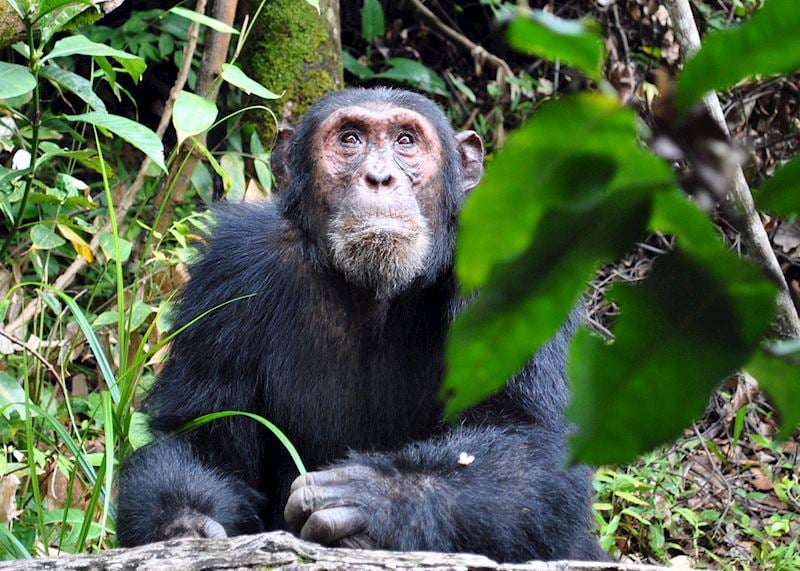 Whether you're new to safaris and want to see big game, or you're returning to Africa looking for true wilderness areas, Tanzania's parks and reserves can cater. And, with direct flights to Zanzibar just off the coast, it's easy to end your trip on the beach.
As in Kenya, it's very easy to slip out of the modern world here. This is particularly true in the remote southern parks and reserves like Selous Game Reserve and Ruaha National Park, both of which require a light aircraft to reach. Here, it's not uncommon to spend a day out on a game drive without seeing anyone else.
Southern Tanzania gives more variety of safari activities than the north — you have walking safaris in Selous and Ruaha, while the Rufiji River that bisects Selous puts a big focus on boat safaris. In the west, meanwhile, you can track chimpanzees on foot in Mahale Mountains National Park.
The north is busier thanks to its role in the Great Migration. It's also possible to drive between parks and reserves, making it more accessible than the south. The Serengeti is the main wildlife area thanks to the Great Migration, with the wildebeest and zebra herds moving into the park from the Masai Mara in November and staying until July (visit between January and March to see them with their newborn). Serengeti translates as 'endless plains', an expanse that's also home to healthy numbers of lion, leopard, cheetah and elephant, which you can spot on twice-daily game drives.
The striking natural landscapes in the north — volcanic features like the Ngorongoro Crater, the Great Rift Valley, hot springs and soda lakes — add to the usual open grasslands.
And, for me, Tanzania is one of the best places to see Africa through the lens of those living there. At Africa Amini Life's Maasai Lodge, in northern Tanzania, everyone who works there harks from the local Maasai community. During your stay, they'll take you out on nature walks where you can learn about the plants they use for medicinal purposes, show you how to throw a spear, and engage in traditional song and dance.
Tanzania's camps and lodges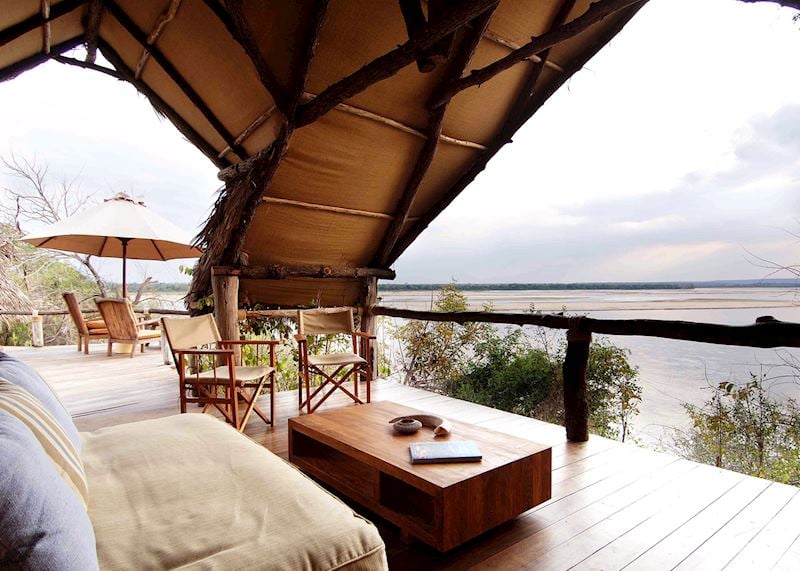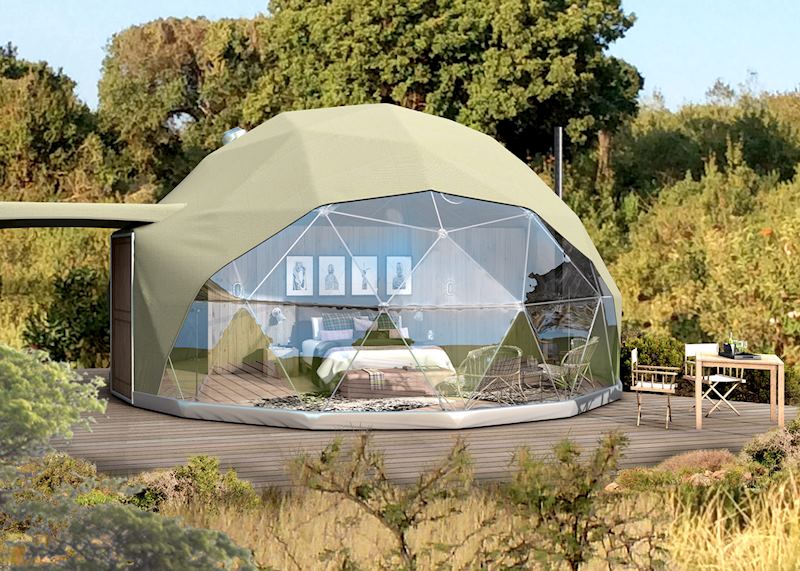 In Selous I like staying at Sand Rivers, which sits on a bend of the Rufiji so you have uninterrupted views of animals coming to drink. For something more unusual, The Highlands in the Ngorongoro Highlands puts you in domed canvas and glass tents and gives you access to a little-visited area north of the crater.
South Africa safaris
By Zoe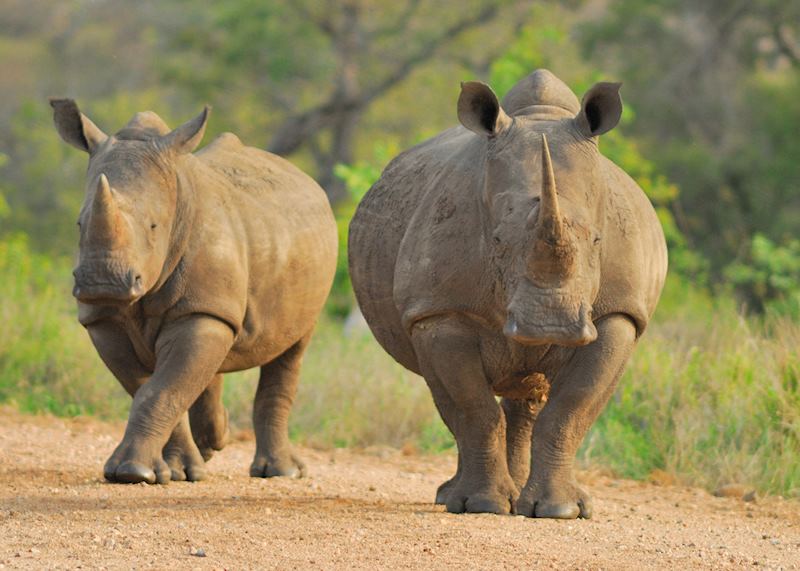 South Africa is a fantastic destination for anyone who wants to go on safari without the trip necessarily revolving around it. Besides the safari, you could spend time in Cape Town, go wine tasting in the Winelands, and drive along the Garden Route while exploring the coast. Then there's the country's history on show in Johannesburg and KwaZulu-Natal's Battlefields area, while the Drakensberg Mountains provide a playground for hikers.
The best-known place for a safari is Kruger National Park. Here, you have a good chance of seeing the Big Five as well as cheetah, giraffe, wild dog and hundreds of bird species. It's possible to drive yourself in the park, which brings down the cost. Alternatively, many camps and lodges provide high levels of guiding on game drives and, in the private reserves bordering the park, such as Sabi Sands Game Reserve, bush walks.
A cluster of Big Five parks and reserves occupy the Eastern Cape at the end of the Garden Route. Unlike Kruger, these are all malaria-free and you don't need to fly into them. Among them is Shamwari Game Reserve, whose well-habituated antelope often get within a few steps of your vehicle. In Amakhala Game Reserve you can enjoy boat safaris along the Bushman's River, while quieter Kwandwe Private Game Reserve has just a small number of lodges — many staffed by the local community.
One of the big draws of a South Africa safari is the restriction on the number of vehicles permitted in the parks and reserves. In some destinations a single wildlife sighting might attract 20 vehicles, but here you're likely to be alongside a couple of other vehicles at most. What's more, guides in different vehicles radio each other when they encounter particularly special sightings, so you're always in the heart of the action.
South Africa's camps and lodges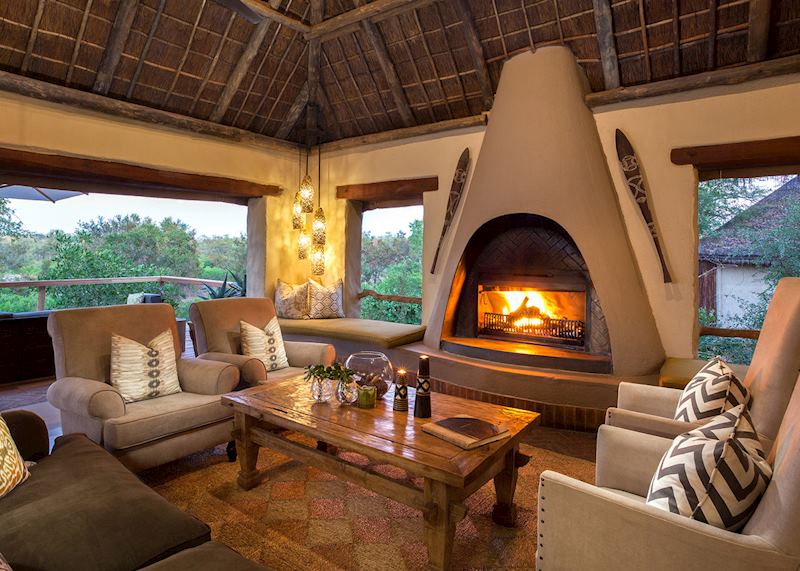 Places to stay in South Africa satisfy a range of budgets. Self-catered rest camps in Kruger, such as Skukuza, are excellent value and give you the flexibility to drive around the park independently. They also have lots of facilities, including restaurants, swimming pools and shops, making them a good option for families.
Plush camps and lodges in private reserves come with highly trained guides, who can take you out on foot or by vehicle, tailoring the experience to your interests. One that I like is Simbambili in Sabi Sands Game Reserve, which accommodates up to 12 guests in spacious, thatched suites set among jackalberry trees.
Namibia safaris
By James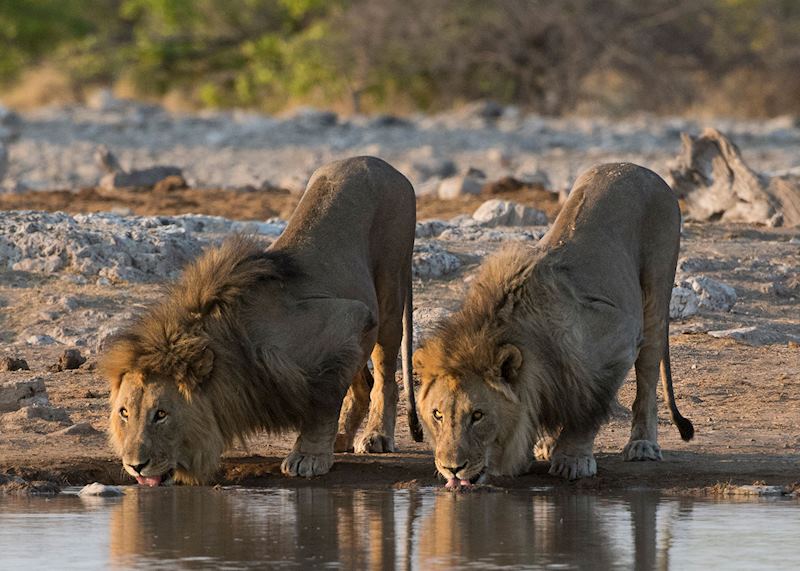 Namibia's landscapes are just as impressive as its wildlife inhabitants. From the huge burnt-orange sand dunes at Sossusvlei, to arid Damaraland's red rock formations and Etosha National Park's silvery salt pans, the whole country is like a film set.
What also sets Namibia apart is how easy it is to drive yourself there. Roads are well maintained from top to toe, and in Etosha you can explore independently for greater flexibility and value. Namibia's currency, the Namibian dollar, is pegged to the South African rand (rather than US dollars), so you get more for your money.
I like the mixture of activities you can do in Namibia as well as a safari. You could kayak with seals off Swakopmund's coast, go in search of desert-dwelling insects and reptiles, or try sand boarding in the Namib Desert. The list continues with a visit to Fish River Canyon (the largest canyon in Africa), and a trip to photograph Sossusvlei and nearby clay pan Deadvlei at sunrise and sunset.
Rock art at Twyfelfontein shines a light onto ancient San culture. You can also head out on walks with surviving communities of San People to see their tracking and fire-making skills, passed down through the generations.
When it comes to safari, Etosha is Namibia's primary destination. It's here you'll find the greatest density of wildlife. A mix of grass plains, woodland and waterholes attract lion, leopard, cheetah, giraffe, rhino and various antelope species.
Farther west in Damaraland you can track desert-adapted elephant and lion, which have evolved to survive in the extremely arid conditions. You also have a chance of encountering both black and white rhino, with the help of a guide.
In the far northeast of the country is a long finger of land that forms the Caprivi Strip. This green oasis borders Botswana's Okavango Delta and is a completely different safari experience where you explore waterways filled with elephant, hippo, buffalo and crocodiles.
Namibia's camps and lodges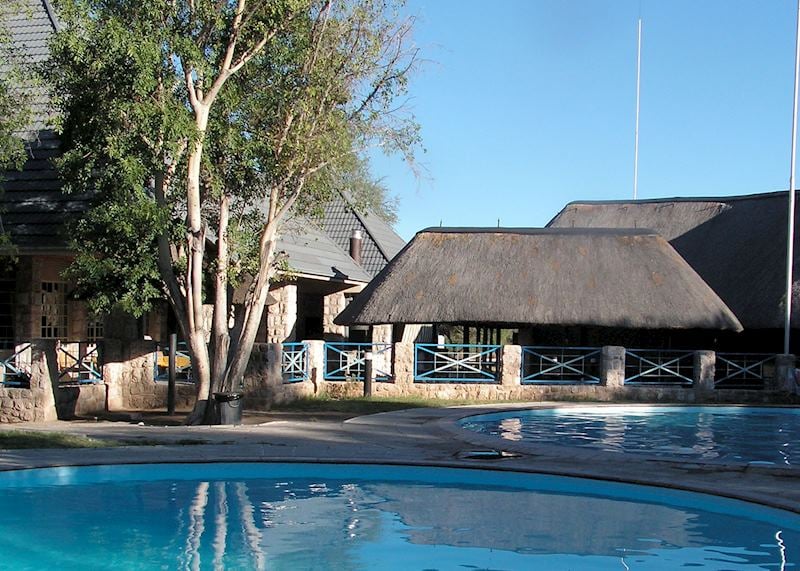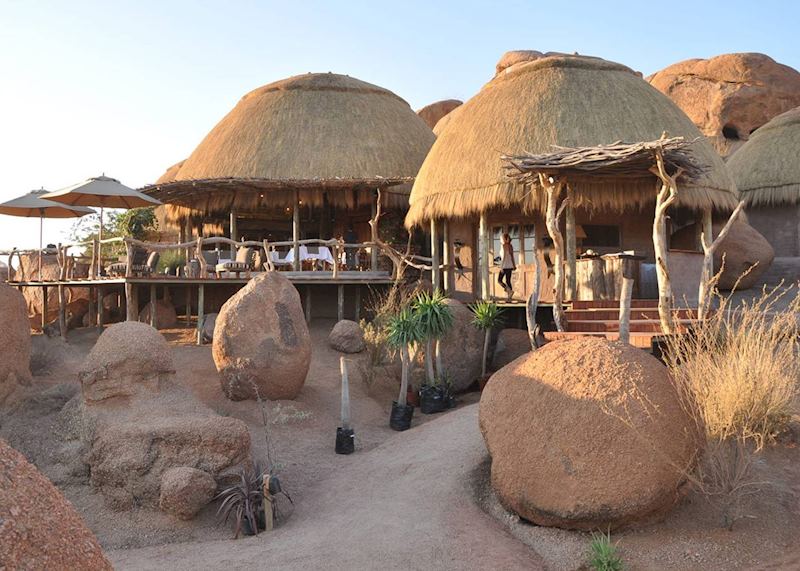 Properties in Namibia are limited in number, so it's essential to plan ahead. Camps and lodges close to Etosha tend to be on private reserves bordering the park. However, Okaukuejo Rest Camp is inside the perimeter and, while simple, it has what I think is one of the best waterholes in Africa. Floodlights allow you to sit out and watch wildlife come in to drink at night.
In Damaraland, I like Camp Kipwe, which is set among red boulders overlooking the Aba Huab Valley. Here, you have a good chance of seeing desert-adapted elephant, and the camp supports numerous conservation and community projects.
Botswana safaris
By Alex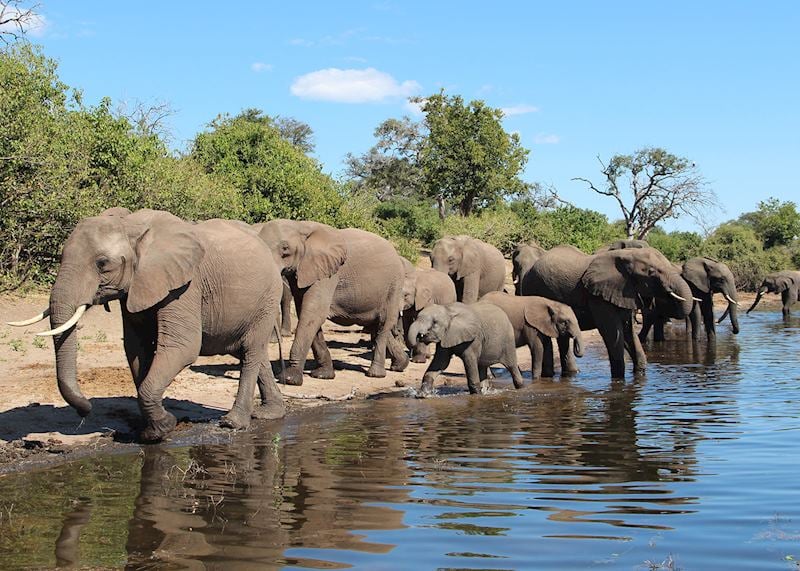 For me, what makes Botswana shine brighter than other safari destinations is the privacy you have, the vivid green landscape of the Okavango Delta (the world's largest inland delta) and the feeling of being in total wilderness.
The government is strict on the impact of visitors, focusing on low-impact, high-quality experiences rather than opening the country up to the masses. Numbers are limited by the small number and size of camps and lodges, all of which rank high on comfort and service. While this brings up the cost, it makes for a more intimate safari experience.
Guiding here is exceptional — all the guides are native Botswanans so their knowledge is unsurpassed. Rather than relying on radios to find out where wildlife is, they use a more organic approach. They'll turn off your vehicle's engine and listen for animal calls, follow tracks in the ground or look for evidence of recent wildlife activity.
The waterways of the Okavango Delta open you up to boat safaris and mokoro (traditional wooden canoe) trips in search of hippo, crocodiles and a variety of birdlife, from carmine bee-eaters to Pel's fishing owls. During the dry season (June to October), you can also take guided bush walks around the area's rich ecosystem.
Chobe National Park, in the north, is known for its healthy elephant populations, which swell to the tens of thousands during the dry season as they gather to drink along the Chobe River. The sweeping grasslands here also attract grazers such as wildebeest, impala and kudu, as well as the Chobe bushbuck. Leopard, cheetah, lion and wild dog follow in their tracks.
Elsewhere, the Linyanti Wetlands also attract large herds of elephant, together with baboons in its pockets of forest. Makgadikgadi Pans National Park, where flat salt pans stretch to the horizon, is where you'll see meerkats, aardvark, mongooses and brown hyena. And the Central Kalahari Game Reserve is known for its black-maned lion and cheetah, which stalk oryx and impala drawn here after the rains.
Botswana's camps and lodges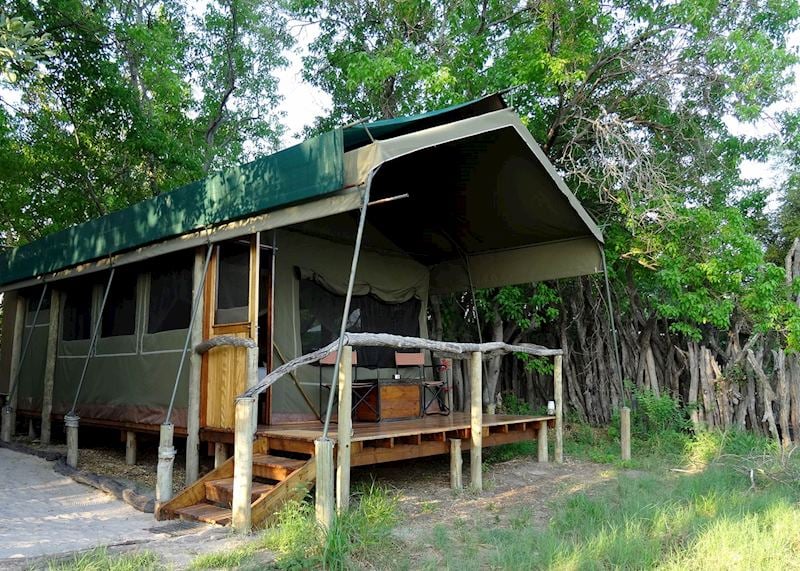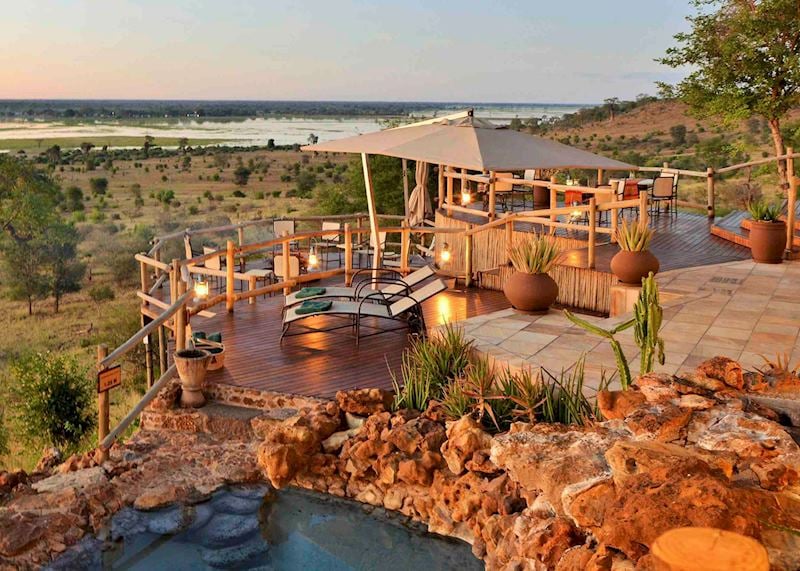 Properties range from simple stilted or tented camps, like Sango Safari Camp in the Okavango Delta, to luxurious lodges filled with modern comforts, such as Ngoma Safari Lodge in Chobe. They're usually on unfenced private concessions where wildlife is free to roam close by. Mobile camping safaris, taking you into the heart of wilderness areas, are a more intrepid option.
Start planning your safari trip
Start thinking about your experience. These itineraries are simply suggestions for how you could enjoy some of the same experiences as our specialists. They're just for inspiration, because your trip will be created around your particular tastes.
View All Tours in Africa