Family safaris in Kenya
By Mark
The original East African safari destination, Kenya has had longer than most destinations to perfect the family safari. Plenty of the camps and lodges offer family-sized rooms, activities with mass appeal, and guides who know how to capture a child's attention.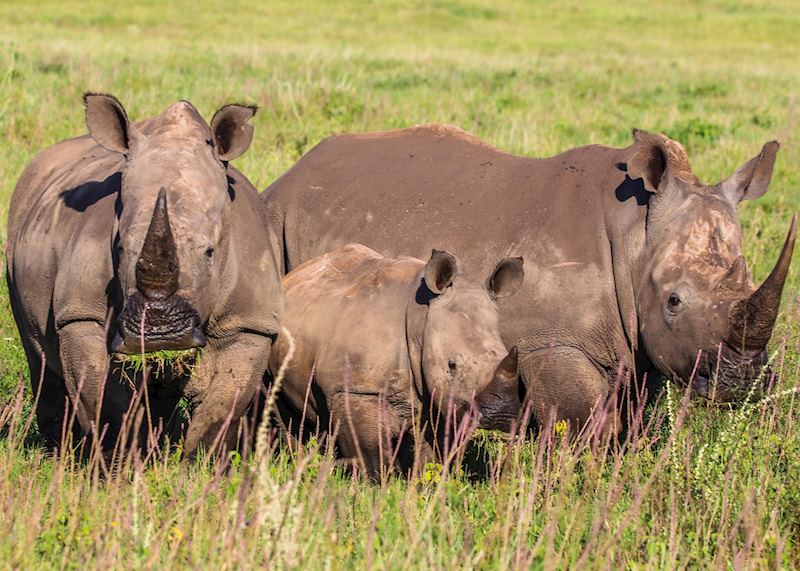 Wherever in Kenya you decide to go, the wildlife rarely disappoints. But, for me, Kenya is as much about its people as its animal inhabitants. You can get to know the traditions and way of life of Maasai tribes, visit local markets and help with projects that benefit communities.
The country has several different safari areas. You can visit them separately, or in combination for a more varied trip.
The Laikipia Plateau
Perhaps the most obvious choice for a family safari is the Masai Mara. It's here you can witness the Great Migration (and the best time for it usually coincides with the summer school break). And, it's not rare to see all of the Big Five on game drives.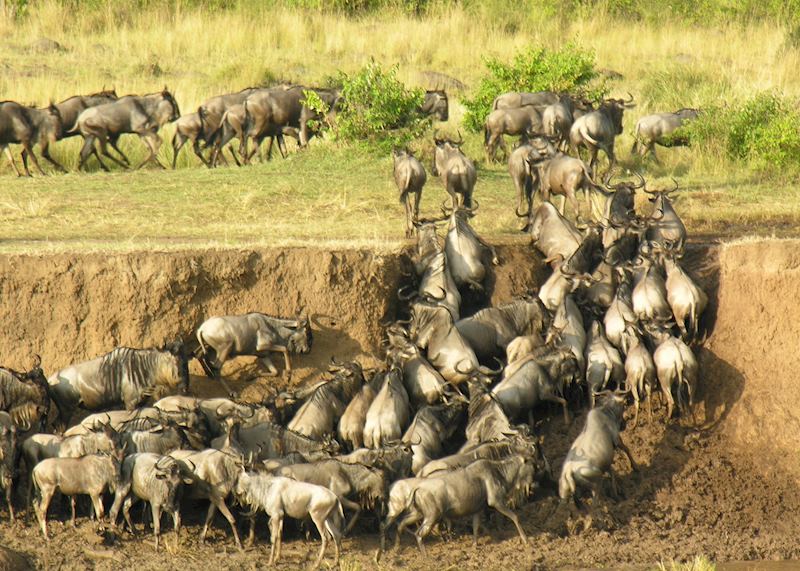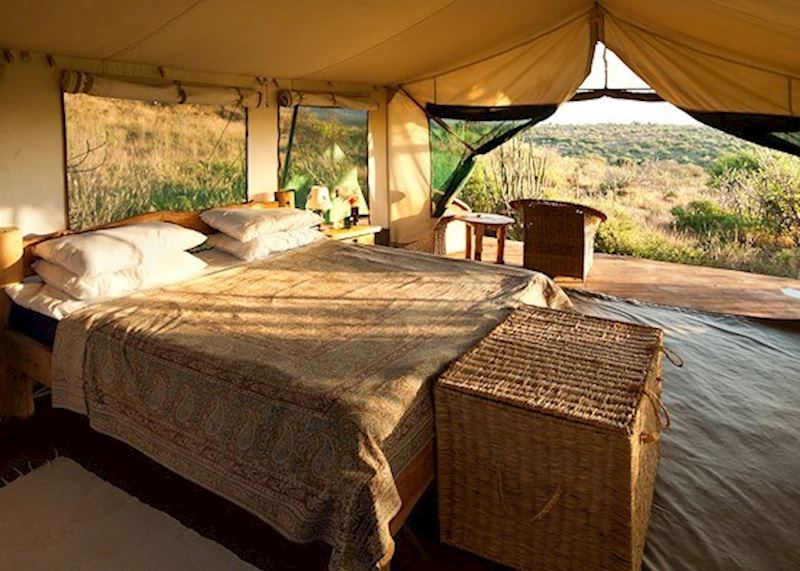 But, the Laikipia Plateau, in northern Kenya, is a worthy alternative. This vast, remote area stretches from the foothills of Mount Kenya to the shores of Lake Baringo. It's definitely less visited than the Mara, and while it has a lower density of wildlife, you're more likely to see endangered species such as wild dog, Grévy's zebra, sitatunga and Jackson's hartebeest.
Because wildlife is in lower numbers, you can be more active on the land without the threat of animals. You can go tubing and swimming in the Ewaso Ng'iro River, or explore the varied landscape of riverine forest, kopjes, outcrops and open grassland by mountain bike, quad bike or on foot.
Game drives here are all about going out and seeing what you can find. As you search the bush, your guide will show you how to look for signs of recent animal activity, stopping so you can inspect animal tracks or guess which animal left that pile of dung.
Laikipia Wilderness Camp is a good place to stay for families. Run by owners Steve and Annabelle Carey, who have three children themselves, it's an intimate, traditional tented camp. Each of the five tents can fit up to three guests, or two adults and two younger children.
Lewa Wilderness Conservancy
Closer to the foothills of Mount Kenya, Lewa is fertile compared with the relatively arid Laikipia Plateau. A former cattle farm, it became a conservancy in 1983 and has led the way in conservation, with a particular focus on rhino. You can see both black and white rhino here, along with the rest of the Big Five, cheetah, hyena and reticulated giraffe.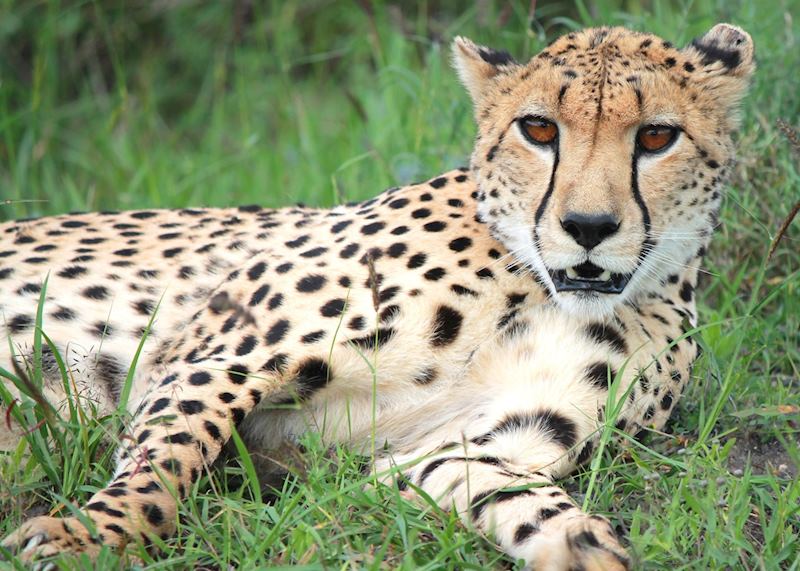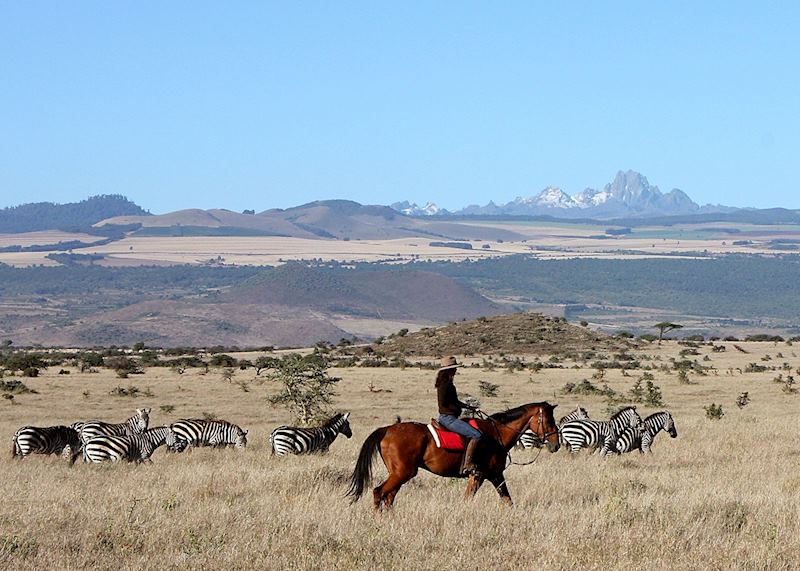 This vast area is nevertheless fenced, so doesn't feel quite as 'wild' as other areas of Kenya. But, for families, it's an excellent chance to see the fruits of conservation and how local communities are learning to live in tandem with the surrounding wildlife.
I'd stay at Lewa Wilderness, where, besides the game drives, you can go horse riding and camel trekking across the grass plains and through pockets of forest. Children can also go crab fishing in the freshwater springs, look for cave paintings and play Maasai games.
Bogani Cottages and Tented Camp
To experience Africa beyond its wildlife, I highly recommend spending a few nights at this camp before or after your safari. Situated north of the Masai Mara, Bogani is run by WE Charity, and profits from your stay benefit the local Maasai community. It's one of the best examples of sustainable development I've come across, where you can become part of the community for a few days.
During your stay, you can take part in some of the community projects that are in progress, visit schools and local homes (where you'll help to collect water), learn to haggle at the market and take part in Maasai games and rituals, from spear throwing and animal tracking to storytelling and traditional song and dance.
While there are two-person tents, families are better off staying in one of the spacious cottages, which accommodate up to nine people.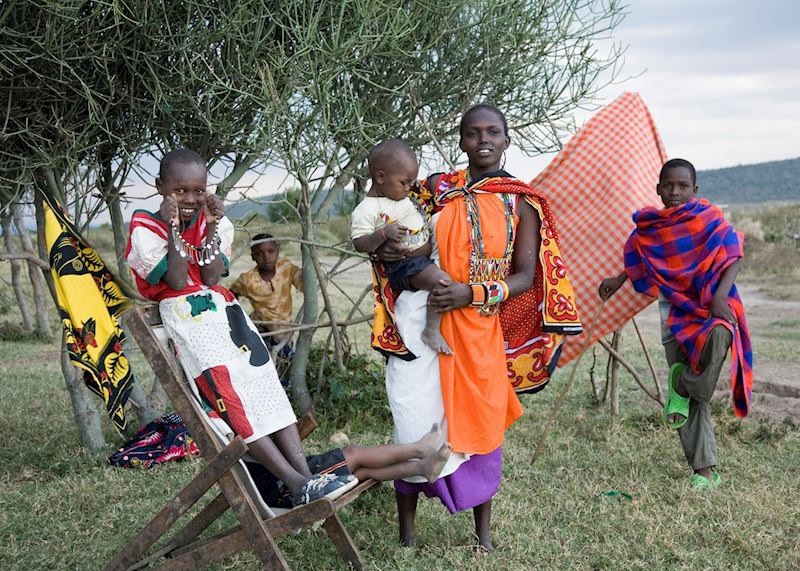 Family safaris in Malawi
By Anna
Malawi might not be an obvious choice for a family safari, but I'd argue that it ticks all the boxes. It has wildlife reserves where you can see both plains game and predators, forests ripe for exploring where samango and vervet monkeys can be heard howling in the branches, and the golden-sand shores of Lake Malawi, where you can swim, snorkel, kayak and dive.
Accommodation is often simpler than in other destinations, but the price reflects this. And, hospitality levels are so high that Malawi has been dubbed the 'warm heart of Africa'. You'll also have your own driver throughout, allowing days to be tailored to your family's interests.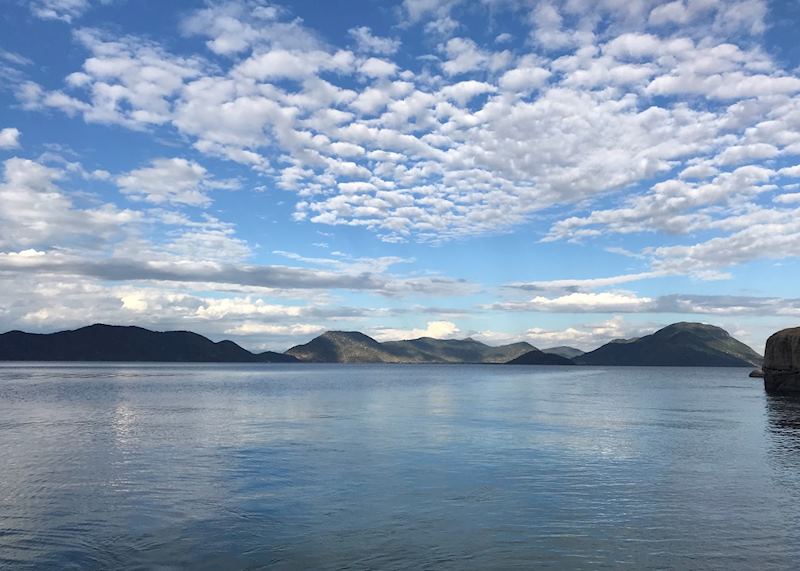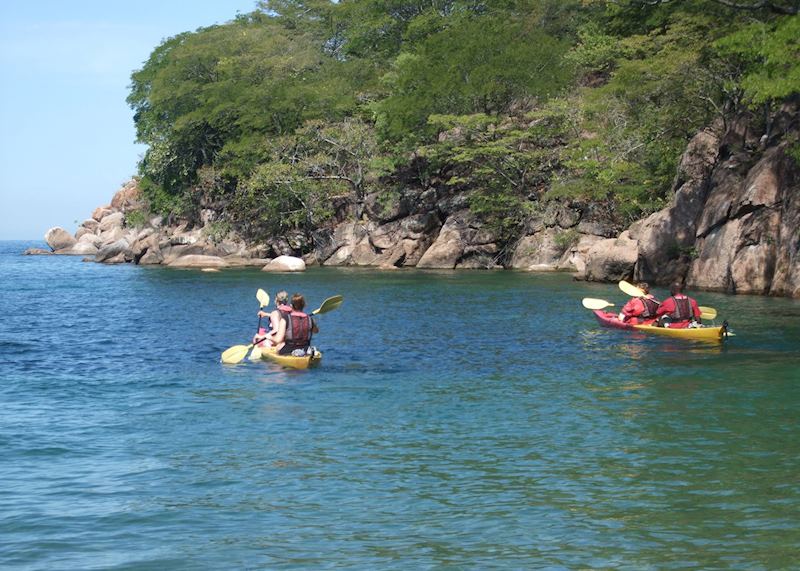 Liwonde National Park
South of Lake Malawi, Liwonde is the country's most established safari destination. Much of its wildlife congregates along the Shire River — taking a boat trip, you can get close to hippo, crocodiles and elephant. The minimal engine noise also makes it easier to hear bird calls — your guide can help you look and listen out for pied and malachite kingfishers, Böhm's bee-eaters, egrets and fish eagles.
Back on land, you can join game drives to explore the park's open grass plains, which are dotted with grazing zebra, buffalo, impala, waterbuck and sable antelope. You might also see black rhino and buffalo, which reside in a protected reserve within the park.
Adults and children aged 12 and over can go on a bush walk that focuses in on the park's ecosystem. The guides here are not only passionate about wildlife, but can also tell you about the trees, plant life and other natural features of the park. They can tailor the walk to your interests and are skilled at bringing the bush to life for younger guests.
I recommend staying at Mvuu Camp, whose name in the local language aptly means 'place of the hippo' — and, yes, you're right on the riverbanks here. Children of all ages are welcome, and you can stay in stone-and-canvas chalets specially designed for families, each with two bedrooms and a bathroom.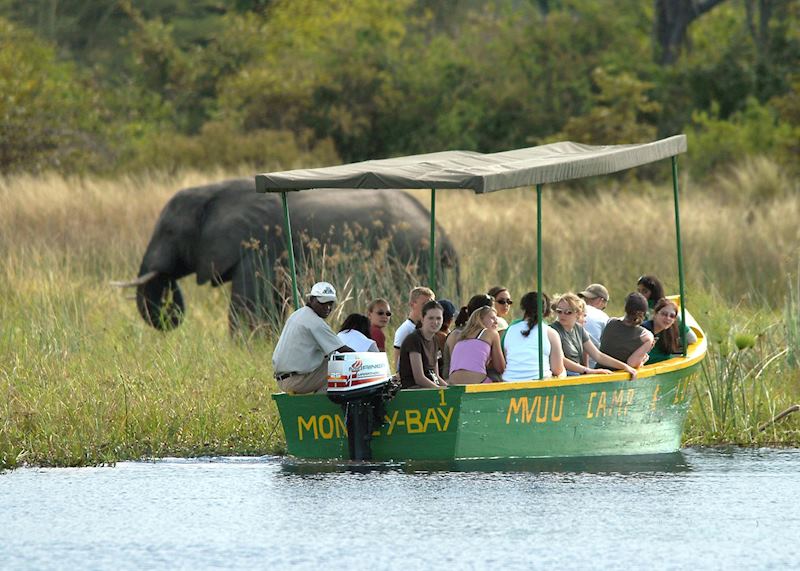 Zomba Forest Lodge
Set in a remote corner of the Zomba Forest Reserve, close to the top of the Zomba Plateau, this owner-run lodge feels more like a family home, with just four simple rooms. Arriving here, I immediately felt relaxed — there's nothing but you and the sounds of nature that emanate from the surrounding mixed woodland.
Owners Tom and Petal welcome guests of all ages and encourage you to explore the grounds — with no animals that pose a threat here, children can run around freely and you can head out without a guide (though your private driver-guide will always be on hand, if you'd rather have the eyes of an expert).
Walking trails wind through eucalyptus and pine trees, and past the occasional waterfall. You might see monkeys leaping between branches and eating fruit, or butterflies closer to ground. You can also walk to the top of the plateau or go horse riding along it — the local stables can accommodate riders of all abilities.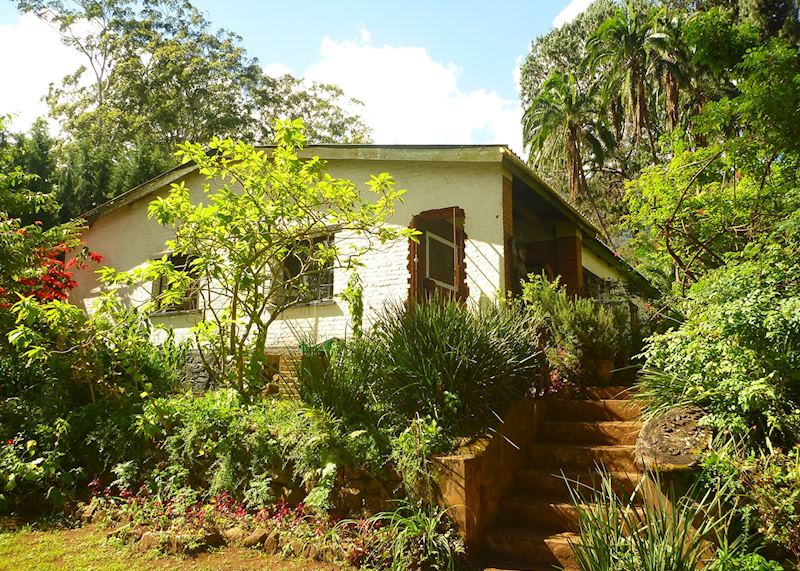 Lake Malawi
After your safari, I recommend spending time on the shores of Malawi's 'Lake of Stars'. Covering over a fifth of the country, the lake's so big that I had to keep reminding myself I wasn't by the sea. The beaches rival those of any coastline: soft rose-gold sand backed by greenery, and enticingly clear azure water that's almost bathwater temperature.
Snorkelling or diving, you'll find yourself surrounded by the endemic fish species of the lake, cichlid, which come in a huge variety of shades and patterns. And, while I was underwater, an otter plunged into the lake just ahead of me, caught a fish and then returned to the surface.
There are other activities on and around the lake, too. You could kayak, try paddle boarding or take a boat trip onto the lake at sunset. Or, just spend time on the beach.
Most lodges huddle around the lake's southern shore. You can even choose to stay on one of the tiny islands, such as Mumbo Island, which is just off Cape Maclear. It's a rustic but exclusive camp, which has a family tent set close to the beach.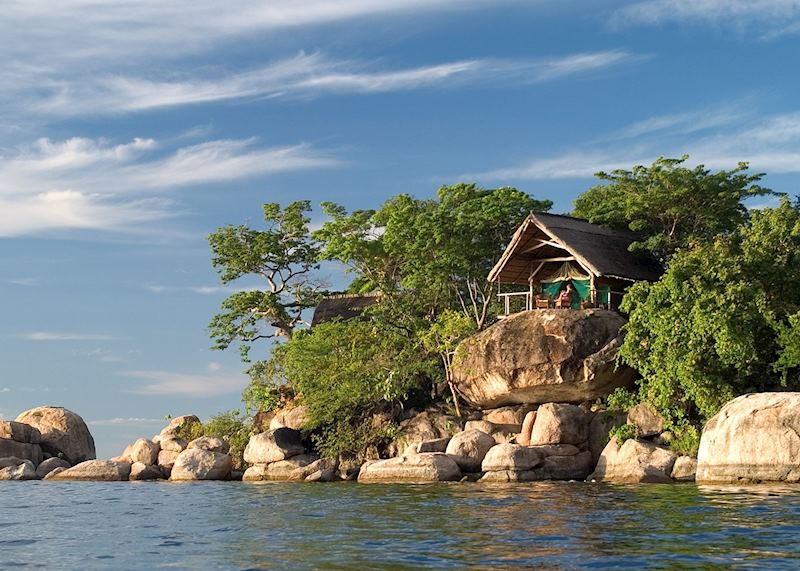 Other family safari destinations
South Africa
With malaria-free reserves in the Eastern Cape, a wide range of family-friendly lodges and every chance of seeing the Big Five, South Africa is one of the most accessible safari destinations for families. Team your time on safari with a self-drive trip along the Garden Route or a city break in Cape Town.
Namibia
Namibia offers more than just your standard family safari. When you're not on game drives, your family safari could involve tracking desert-adapted elephant and looking for dune-dwelling insects. You can also try sandboarding or quad biking in the Namib Desert, go kayaking to encounter seals, and hear about cheetah conservation at the AfriCat Foundation.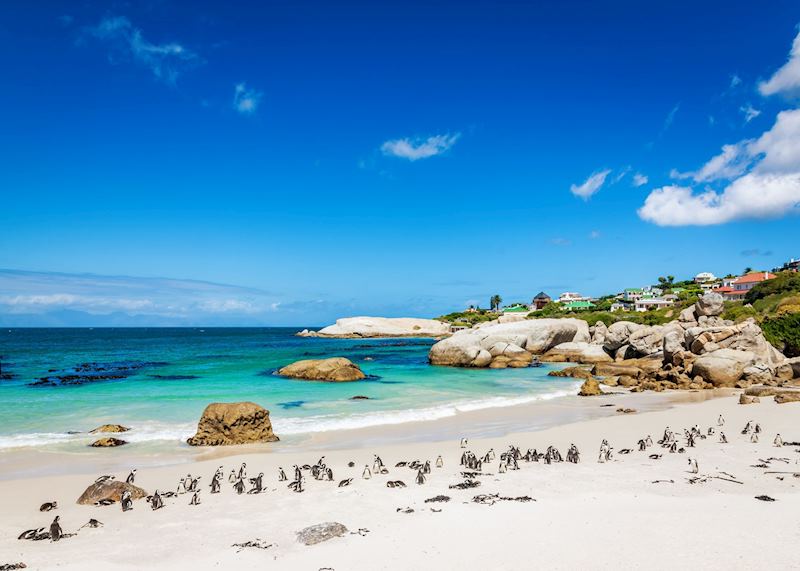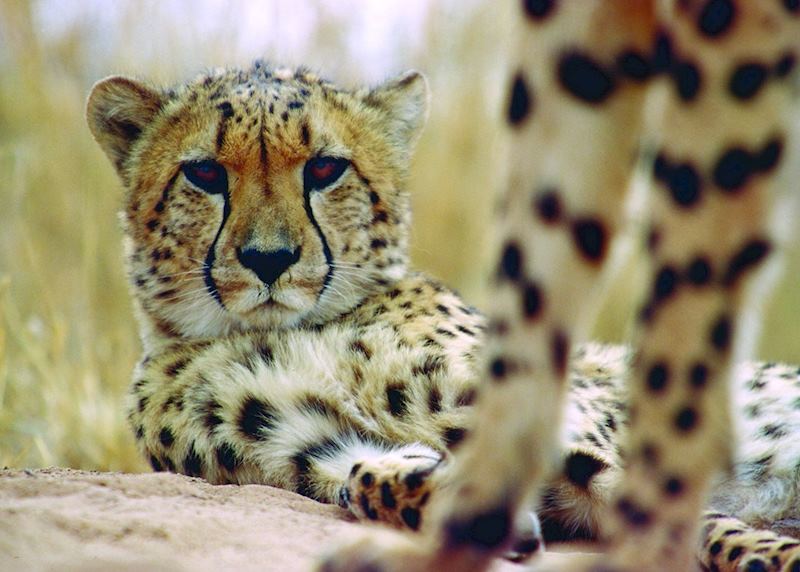 Things to consider when planning your family safari
Consult your doctor before travel for advice on malaria vaccinations or tablets. Parts of Lake Malawi are affected by bilharzia, though the areas we suggest are regularly tested for occurrence of the disease. It's treatable with one simple tablet that's readily available throughout the country.
Camps and lodges are usually unfenced. It's unlikely anything posing a danger will wander into camp, but staff will escort you to and from your room at night, and children must be supervised at all times.
Some activities — particularly walking safaris — have a minimum age limit, but alternatives are usually offered for younger children.
Most camps and lodges don't have a children's menu but will try their best to cater to your family's tastes, if you ask in advance.
Family safaris in Kenya

Family safaris in Kenya

Family safaris in Kenya

On a tailor-made family safari in Kenya, your children can learn about Maasai culture, the 'Little Five' and how to track animals. The country is home to some wonderful family-friendly camps and lodges which our country specialists can include in your family itinerary.

Family holidays & safaris in South Africa

Family holidays & safaris in South Africa

Family holidays & safaris in South Africa

From sunny beaches to remarkable whale watching and child-friendly safaris, South Africa offers a huge variety of experiences for families of all ages. Our South Africa specialist Toby explains how to get the most of your time in the country.

Family holidays in Namibia

Family holidays in Namibia

Family holidays in Namibia

A family holiday in Namibia can include kayaking with seals, stargazing in the desert, tracking cheetah and heading out on safari to see desert-adapted elephant. Africa specialist Iain discusses his ideas for a trip that appeals to all ages.