The phrase 'European getaway' conjures a certain mystique — sipping rare vintages in sun-drenched vineyards, waking up in a historic castle, wandering hand-in-hand through cobblestone streets in a medieval city. Europe's countryside can be a serene retreat where you can both slow down and reconnect in some of the continent's most storied settings.
Whether you're planning a romantic trip or just idly dreaming about one, here are six suggested destinations, along with tips for an indulgent hotel and a romantic meal. They range from a lazy river cruise in the Douro Valley to an intimate picnic in a private chateau.
Juliet's balcony and a renaissance garden in Verona, Italy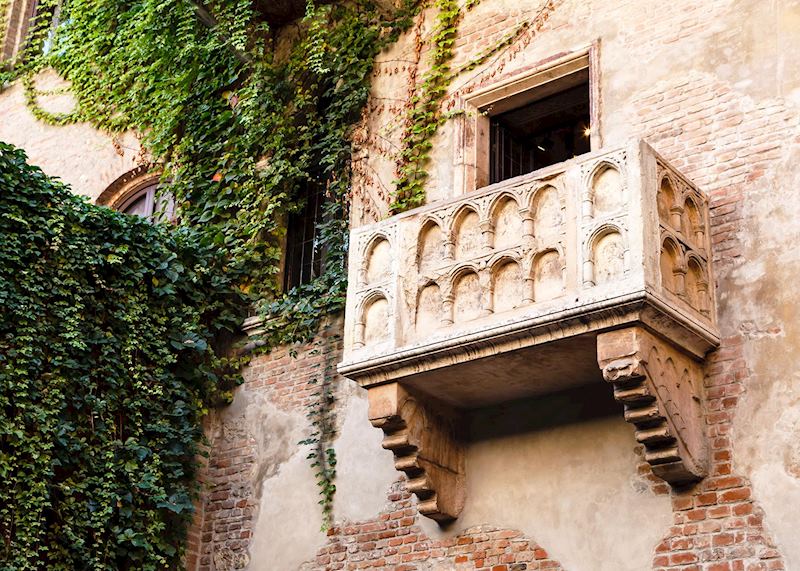 Best known as the setting for Shakespeare's Romeo and Juliet, Verona has fully embraced its role as a destination for those whose love is governed by more auspicious stars.
Cars are forbidden in much of the historic core of the city, and you can wander through streets lined with peaches-and-cream architecture that mingles well-preserved Roman structures with medieval buildings from the city's 14th-century heyday. The Roman arena has hosted audiences for 2,000 years and today is home of a world-renowned opera festival.
Perhaps the most popular stop in Verona is also its newest. Overlooking a courtyard in the supposed home of the Capulets, Juliet's Balcony offers a camera-ready setting for a kiss. This is the former home of the Capellos, a real-life Verona family who may have provided a spark of inspiration for the tragic play, even if the balcony wasn't installed until the 20th century.
Dinner for two: Serving a seasonally inspired traditional menu, Restaurant Re Teodorico is a quiet, out-of-the-way restaurant that's hidden away high on a hill, up a set of outdoor stairs. Request a table on the garden terrace for panoramic views of the Adige River.
Where to stay: If you prefer not to fight the crowds who come to see the balcony, I suggest spending the night at the hotel set in the same building, Il Sogno di Giulietta. Guests can visit the courtyard below the balcony at night, when the atmosphere is much more conducive to romance.
Chateaux and a hot air balloon ride in the Loire Valley, France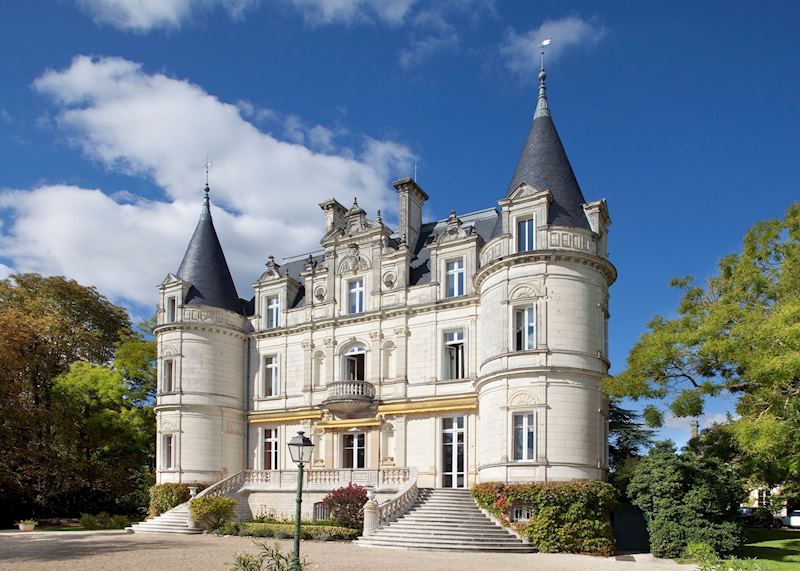 There's no denying that Paris is probably the classic European destination for a couples' getaway, and for good reason. However, if you prefer castles and quietude to cosmopolitan culture, the Loire Valley makes for an intimate retreat.
The Loire River loops lazily through a plush, velvety-green landscape known as the Garden of France for its abundant farms and vineyards. Here, you can tour wineries that produce reds, whites and rosés, of course, but also sweet, golden dessert wines and sparkling vintages that rival those from nearby Champagne.
In addition to being a major wine region, this is where French monarchs and nobles came to escape the heat and smell of summer in Paris. The river's banks are dotted with turreted limestone chateaux and medieval cities. If you'd like to admire the countryside from a bird's-eye view, we can arrange a sunset balloon ride.
Lunch for two: Though the region is filled with indulgent restaurants and charming cafés, the most romantic option may be a riverside picnic. Once a love nest for sculptors Rodin and Camille Claudel, Château de l'Islette is a privately owned chateau where you can enjoy a picnic pour deux.
Where to stay: A stately white-stone chateau with slate-blue turrets, Domaine de la Tortinière is set on a sprawling green woodland at the end of a long, tree-lined drive. Located just 45 minutes from Chinon and Amboise, it's a good base for exploring the region but also offers plenty of on-site diversions if you'd both like some downtime.
Surrealist art and medieval charm in Catalonia, Spain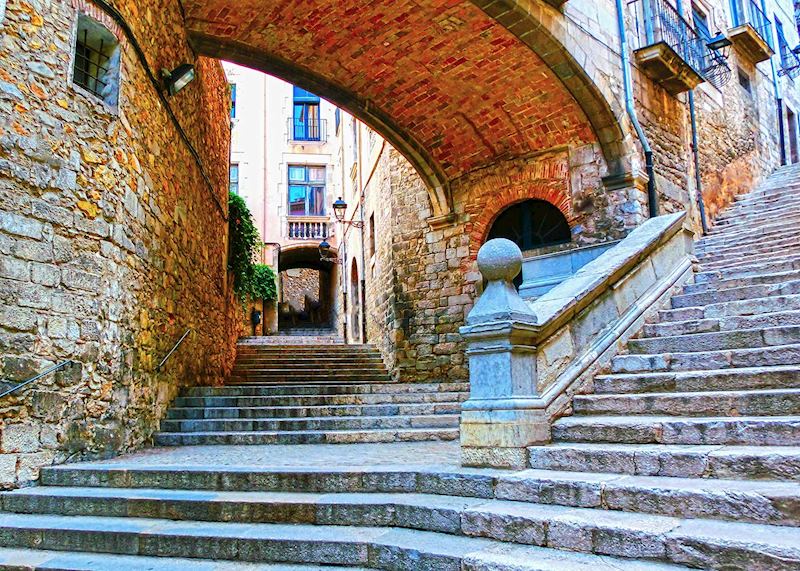 Northern Catalonia is a quiet region where you can slow down to enjoy the Costa Brava's rugged Mediterranean shoreline and the pretty medieval villages and cities that dot the countryside. Perhaps the prettiest is Pals, a tiny Catalan village known for its restored medieval architecture, cobbled streets and defensive walls.
The most prominent city is Girona, a one-time Roman settlement that evolved into one of Spain's most important cities in the 14th century. While away an afternoon meandering through the narrow streets of the Barri Vell (Old Quarter), or in the even-more-labyrinthine Jewish Quarter, where Star of David mosaics grace the courtyards.
Less than an hour away from Girona is Figueres, the town where the Surrealist master Dalí was born and died. It's also home to the wildly flamboyant Dalí Theatre-Museum, a coral-red building topped with a clutch of ovoid spheres, with walls studded with gilded loaves. Conceived of and created by the artist himself, this is the best place to see his works presented in his own inimitable style.
Dinner for two: Consistently ranked one of the best restaurants in the world, El Celler de Can Roca is a three-Michelin-star gastronomic temple hosted by the three Roca brothers. Gourmets should plan ahead to eat here — you have to make your reservations 11 months in advance.
Where to stay: Located close to the Costa Brava and a short drive from Girona, Mas de Torrent is set in a converted 18th-century farmhouse. The rustic hotel indulges guests with a spa, pool, hammam and elegant restaurant helmed by a Michelin-starred chef.
Wine cellars and river cruising in northern Portugal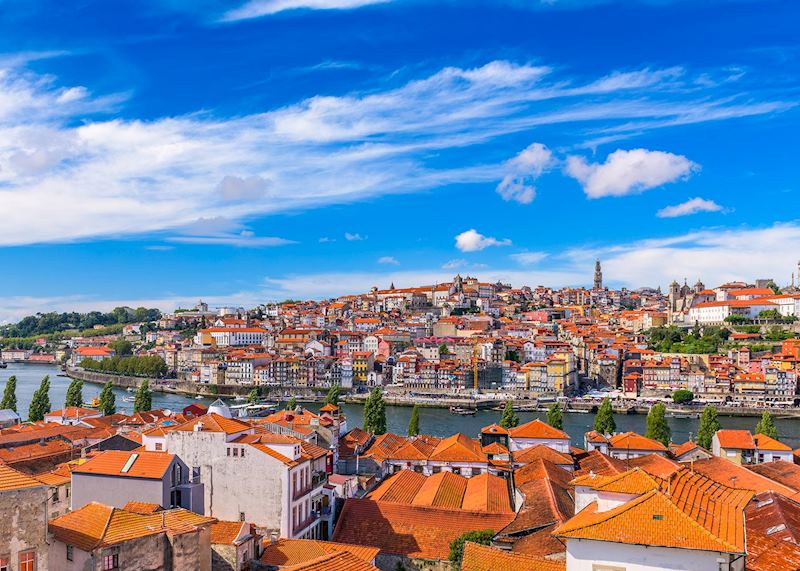 Begin your getaway in Porto, the hilly city at the mouth of the Douro River. Here, you can visit centuries-old wine cellars where port is still aged in massive oak casks. In the historic Ribeira district, you can stroll among winding medieval streets and explore cafés and blue-and-white-tiled churches. For a view of the sun setting over the city, climb the many spiral stairs of the Torre dos Clérigos.
Ridged with undulating terraces that date back a millennium, the Douro Valley is just a short drive away from the city. The steep banks are dotted with quintas, country estates where port grapes are still grown, alongside newer white and rosé vintages.
We think that a river cruise is the best way to enjoy the river's swooping curves and whitewashed towns. You can pause at country wine estates to enjoy both a tasting and the encompassing views of the sunbaked valley.
Where to eat: On your cruise, you can stop at DOC, an elegant, ultra-modern restaurant perched on the shoreline. Chef Rui Paula serves a menu that combines traditional and contemporary techniques with local seafood and produce, and an emphasis on regional vintages.
Where to stay: The Bacchus suite at The Yeatman is arguably the most decadent room in all of Porto. Soak in a giant copper Jacuzzi, enjoy a fireside meal on the terrace of the conservatory and sleep on a massive bed that rotates, so you can effortlessly enjoy a view of the city.
Green glens and a castle in Scotland's Highlands
You can still find isolated pockets of Scotland's Highlands that are filled with bleak beauty and rich history. This makes it a good option if you want to enjoy each other's company with only the scenery to distract you.
A private driver can take you both through the raw, expansive landscape of Glen Coe and Glen Etive, where dark clouds scud across the sky, creating an ever-changing view of moving shadow over the dells and vales.
If either of you is interested in history, or a fan of the Outlander series, this is also the heart of some of Scotland's most brutal and tragic history. You can explore the battlefield at Culloden and Cawdor Castle, cruise along Loch Lomond or Loch Ness, or take an old-fashioned steam train along the viaduct from the Harry Potter movies.
Where to stay: Set in a historic mansion overlooking Loch Leven, Glencoe House only offers suites, and evening meals are served in your room by candlelight. You can also luxuriate in the views of nearby Loch Leven in a hot tub on the terrace.
Dinner for two: A turreted castle deep in the mountains, Inverlochy Castle is one of the country's most indulgent hotels. Additionally, the restaurant is helmed by father-son duo Albert Roux and Michel Roux Jr, Michelin-starred chefs who use local produce to create exceptional dishes.
Traditional music and wild Atlantic coastline in Connemara, Ireland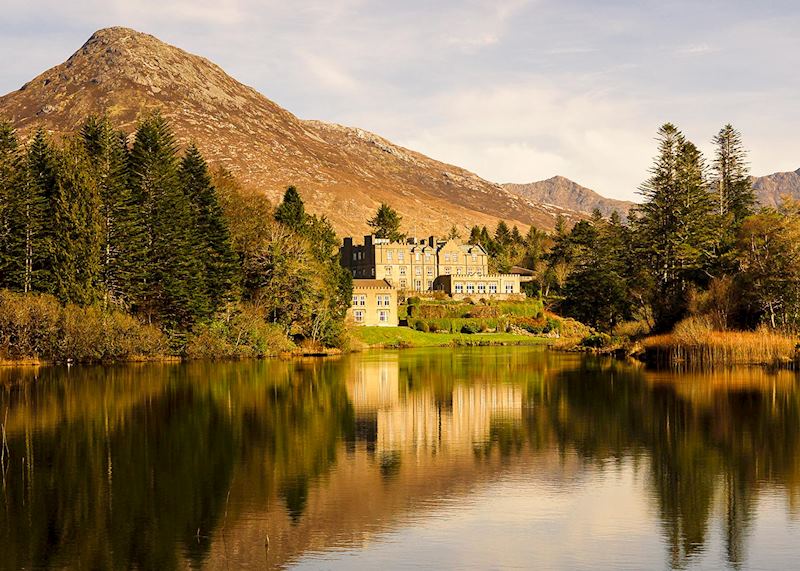 Located on Ireland's western shore, Connemara is a swathe of rugged countryside unlike elsewhere on the island. Instead of gentle, green rolling hills, you'll find a landscape of stark mountains, glacier-carved lakes and wave-beaten shoreline.
Amid the craggy cliffs, you'll occasionally stumble on sheltered coves where white-sand beaches curve around deep, turquoise waters that seem better suited to a tropical island. On a coastal drive, you'll see ruined castles and small fishing villages, as well as traditional fishing boats like tar-covered currachs and Galway hookers, which fly deep-red sails.
The region is also a bastion of traditional culture and the largest Gaeltacht (Irish-speaking area) in the world. During the day, you can browse the wares of the artists and artisans who come here, drawn by the ethereal coastal light. In the evenings, the pubs ring with traditional Irish music.
Where to stay: You can choose to use Ballynahinch Castle as a base for exploring the Connemara region. But the opulent castle hotel offers so many activities on its wooded grounds that you could easily spend several days here, reading by the fire, walking or cycling through the region, or pursuing country sports like clay shooting or salmon fishing.
Dinner for two: Overlooking Camus Bay, the restaurant at Screebe House serves a menu that spotlights the region's seafood. The ever-changing menu largely features goods from the estate, including venison, woodcock, oysters, mussels and salmon.