Draped in some of Asia's last great rainforests, Borneo is a land of biodiversity and is a natural magnet for wildlife enthusiasts. As well as offering some lavish rainforest accommodation options, there are some wonderful unspoilt beaches, peppered with a variety of luxurious hotels, catering for the most discerning travellers.
Our experienced Borneo specialists can put together a luxury holiday that includes staying at some of the more unusual but luxurious character hotels and resorts, which in turn can give you a real flavour of the local culture. We regularly inspect these accommodation options on our research trips to the country, updating our knowledge of existing properties as well as discovering new ones. You can therefore be assured that the luxury hotels we offer are always up-to-date in terms of the latest information we provide.
We have listed a number of our favourite luxury hotels in Borneo. These can be incorporated into an Audley tailor-made itinerary, examples of which are also shown here.
Start planning your luxury trip to Borneo

Start thinking about your experience. These itineraries are simply suggestions for how you could enjoy some of the same experiences as our specialists. They're just for inspiration, because your trip will be created around your particular tastes.
View All Tours in Borneo
Borneo Rainforest Lodge: On occasions an orangutan has come straight through the lodge restaurant or made its nest above one of the chalets.
Luxury accommodation in Borneo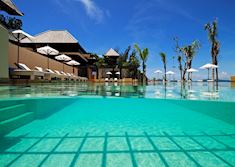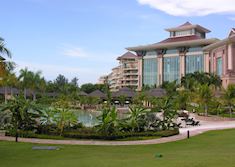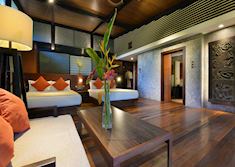 Further reading