Written by Nik
Latin America & Europe Specialist
Swimming with nurse sharks, getting up close to praying mantises, and exploring jungle caves. Latin America country specialist Nik has recently returned from a trip to Belize. Taken during his journey, Nik's selected shots capture some of his best remembered experiences.
Caves of the Cayo District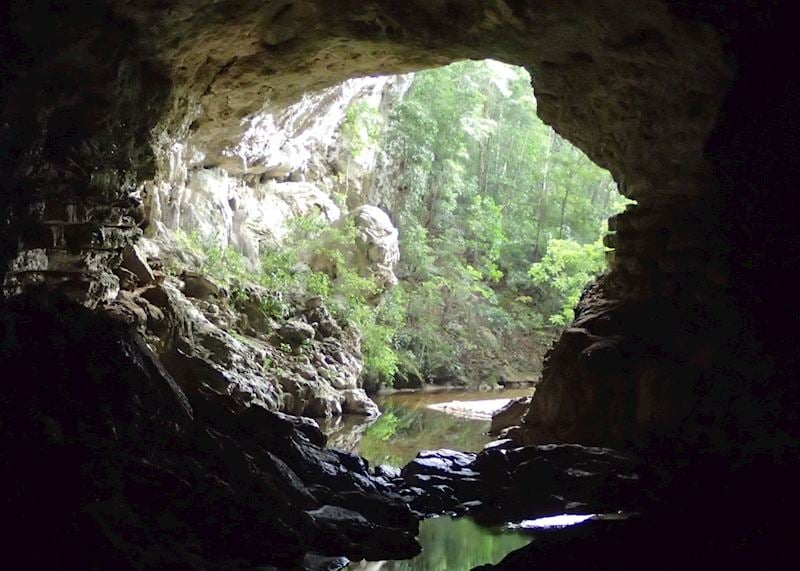 Belize is a caver's paradise, especially in the Cayo District. Along with the rivers you get lots of limestone, which results in dramatic sites like this cave tucked away in the jungle.
The Mayan temple of Xunantunich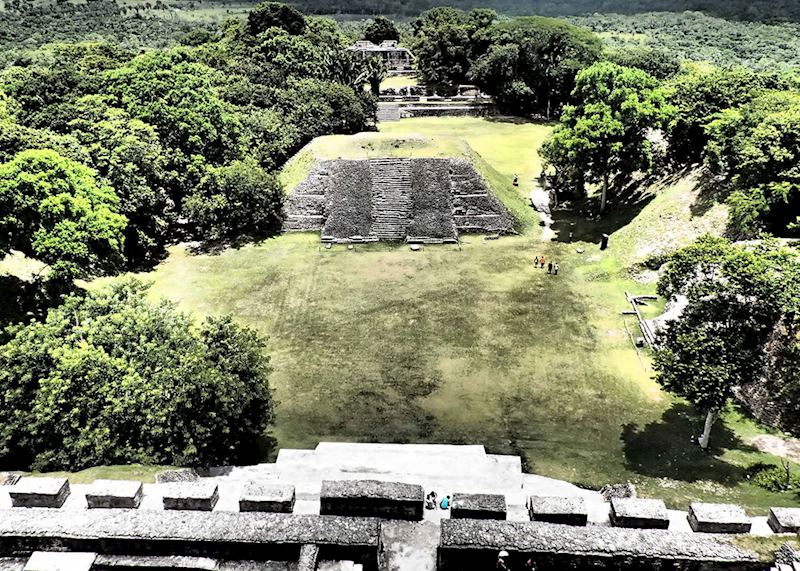 This is the view from the top of the main temple at Xunantunich (pronounced Shoe-nan-too-nitch) in the Mayan heartland. If you look to the left you can see Guatemala in the distance.
Blue Hole National Park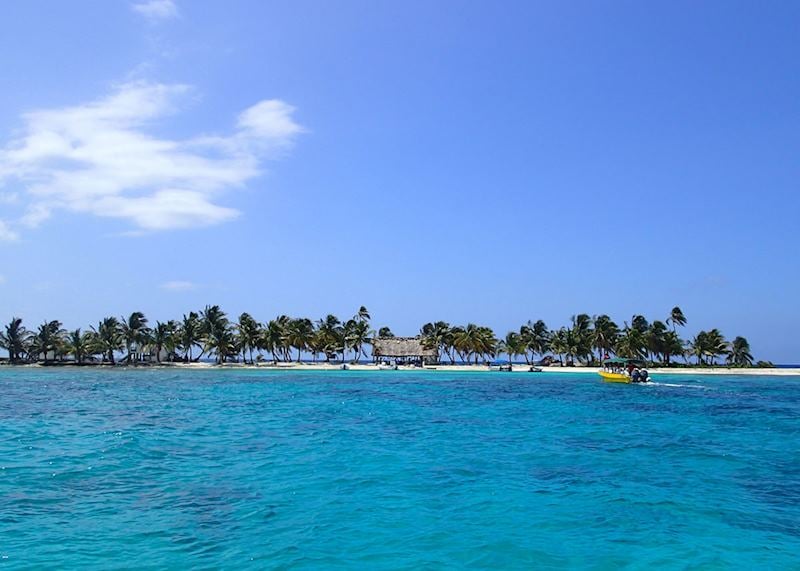 Stunning Blue Hole National Park is a lasting memory everyone takes back from Belize. Take any snorkeling trip and you're guaranteed amazing views above and below the water.
Wildlife caught on camera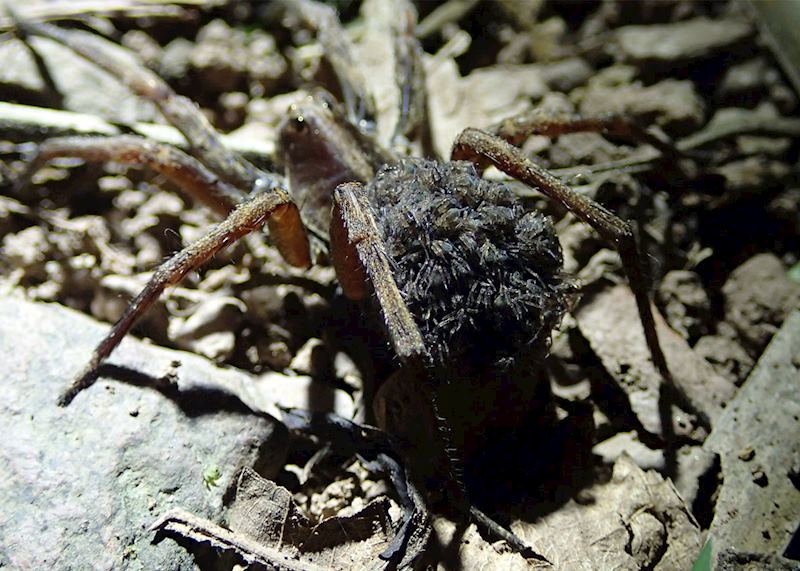 I'm always on the hunt for close-up shots and this spider carrying all her young on its back was something I've never seen before. It makes your skin crawl.
Red-eyed tree frog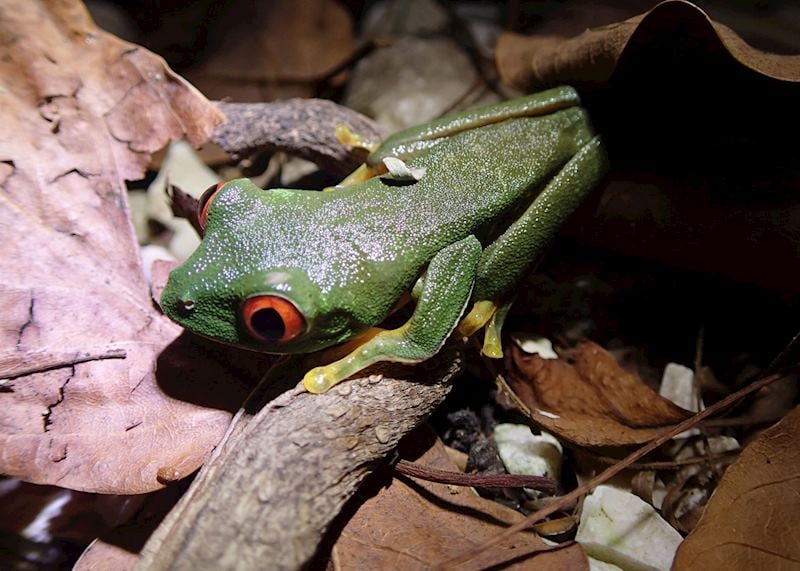 The wildlife diversity is great in Belize if you go looking for it. This is a red-eyed tree frog, found on a night walk at Lamanai outpost. We found this specimen with an expert guide who knew what the frogs sounded like.
Fantastic diving and snorkeling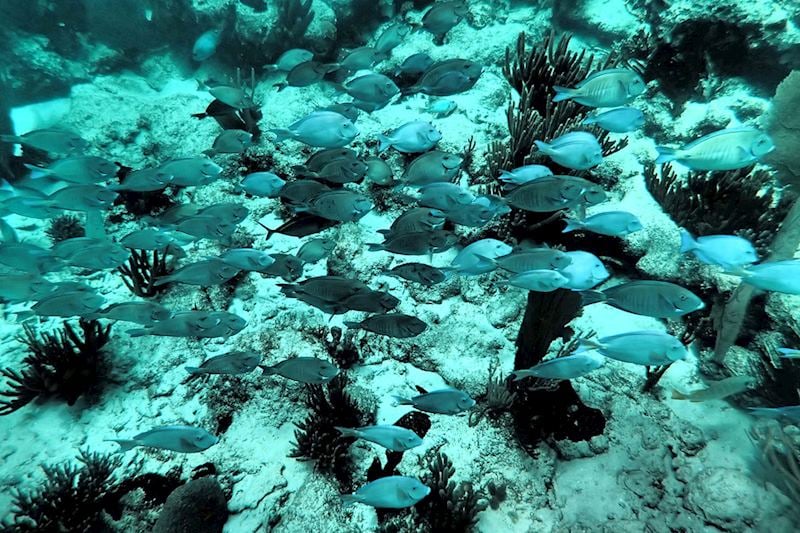 Belize is one of the top diving and snorkeling destinations in the world. The blue of the ocean is up there with anywhere I've visited, and this picture shows that even down to the fish. This shot was taken while snorkeling from a small island off Placencia. I was also lucky enough to swim with nurse sharks in Ambergris Caye (main photo). You can get really up close and personal with them, their skin is like sand paper.
Small but perfectly formed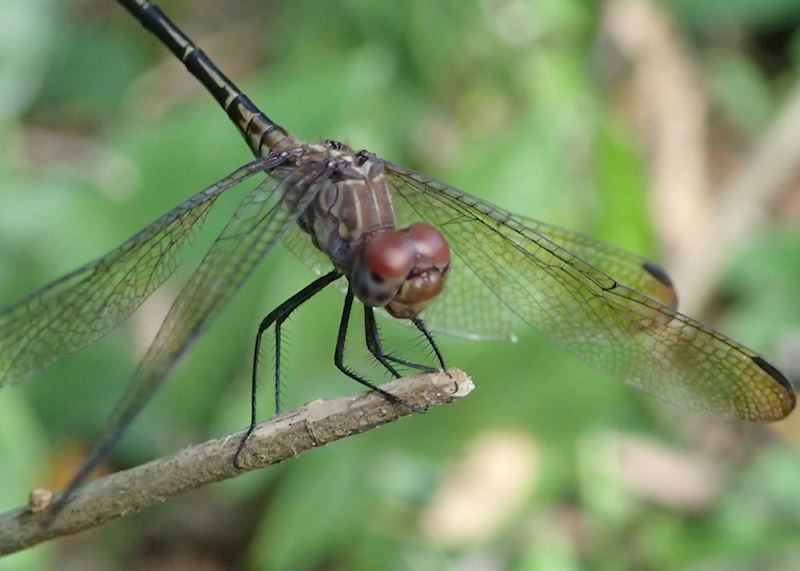 Belize is home to some amazing wildlife but don't forget to look for the smaller insects. This dragonfly sat still long enough for me to get this shot.
Here's looking at you, kid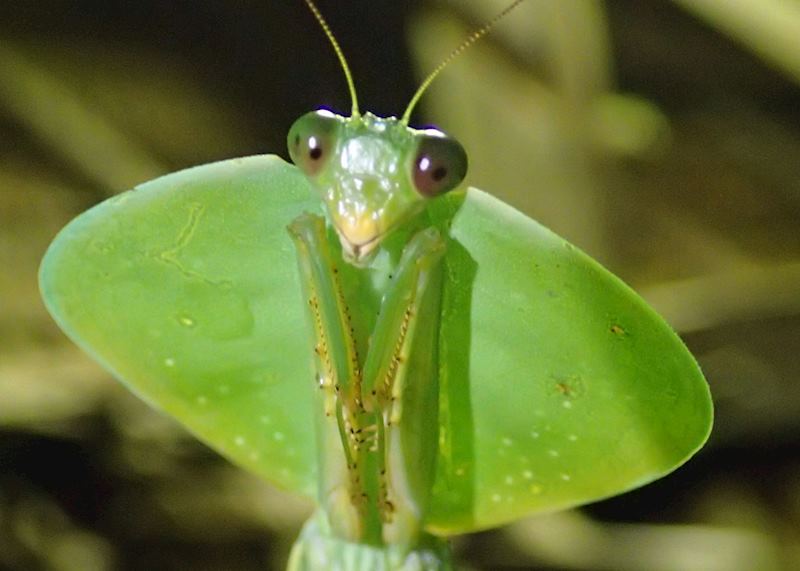 We were helping the owner of Hickatee Cottages at Punta Gorda with his annual moth count. He had put up white sheets with lighting behind and we were desperately trying to count the number of different species that had turned up and we found this awesome hooded or leaf praying mantis. It not only has the hood that looks exactly like a leaf but it also sways gently to mimic the breeze in the leaves.
Trip ideas for Belize

Start thinking about your experience. These itineraries are simply suggestions for how you could enjoy some of the same experiences as our specialists. They're just for inspiration, because your trip will be created around your particular tastes.
View All Tours in Belize