We can arrange small group guided day or multi-day hikes and walks in Canada's Rocky Mountains, led by local experts who are passionate about walking, or you can simply follow the trails independently.
Hiking in the national and provincial parks is almost always on well-marked, well-maintained trails.
The hiking season in the Rockies is relatively short with many trails snowbound until mid-June and the weather can change very quickly in the mountains so it's a good idea to always carry some water and waterproofs with you.
Itinerary ideas in the Canadian Rockies

Start thinking about your experience. These itineraries are simply suggestions for how you could enjoy some of the same experiences as our specialists. They're just for inspiration, because your trip will be created around your particular tastes.
View All Tours in Canada
Jasper National Park
The well-known scenic highlights of Jasper National Park include the Maligne Canyon, Maligne Lake, the Athabasca River and Miette hot springs. Jasper National Park itself is much less visited than Banff National Park to the south, meaning visitors have a better chance of seeing wildlife.
There is a huge network of trails in Jasper National Park including the Discovery Trail, an easy eight kilometre trail around the edge of the town, and the 2 miles (3.3 km) Mary Schaffer Loop near Maligne Lake.
Perhaps the best known trails are the 5.5 mile (9 km) Path of the Glacier Trail to Mount Edith Cavell, and the 28 mile (46 km) multi-day Skyline Trail, which is a breathtaking walk that mainly takes place above the tree line.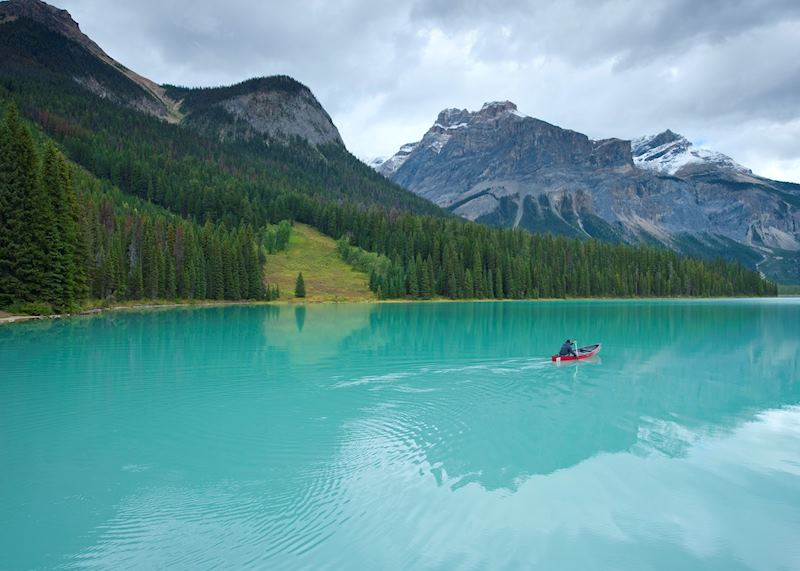 Yoho National Park
Further off the beaten track, but offering some of the most dramatic scenery in the Rockies, Yoho National Park is well worth exploring.
A short 1.4 mile (2.4 km) walk will take you to pretty Wapta Falls, whilst there are also spectacular trails around Takakkaw Falls and Emerald Lake.
The short but difficult guided hike to the Burgess Shale beds on Mount Stephen will give you the chance to learn about the region's fascinating fossil remains.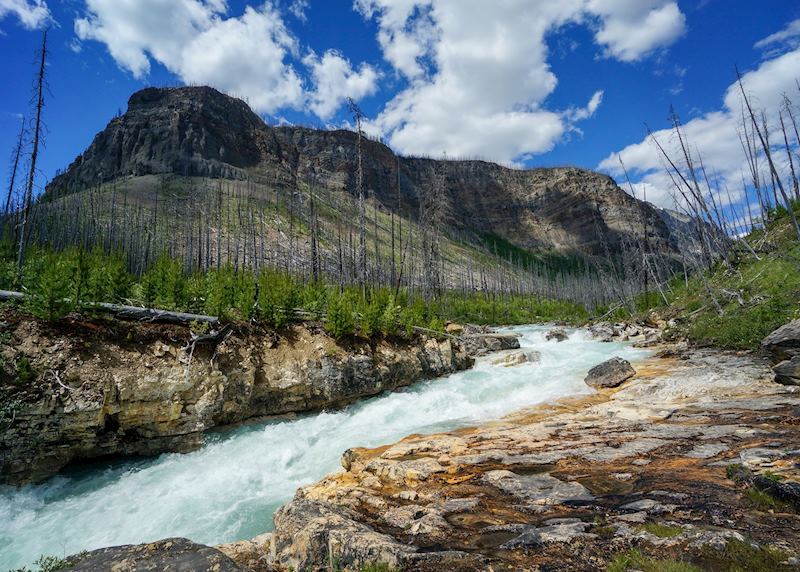 Kootenay National Park
Kootenay is the only national park in Canada to boast both glaciers and cacti; summer temperatures can be very high here.
There are over 124 miles (200 km) of hiking trails but the most popular are relatively short 1-2 mile (1-3 km) each way and lead through forest trails to highlights such as Cobb, Dog or Olive lakes, the Paint Pots (iron-rich springs) and the Marble Canyon.
Wonderful guided day and multi-day hikes are available from Cross River Cabins.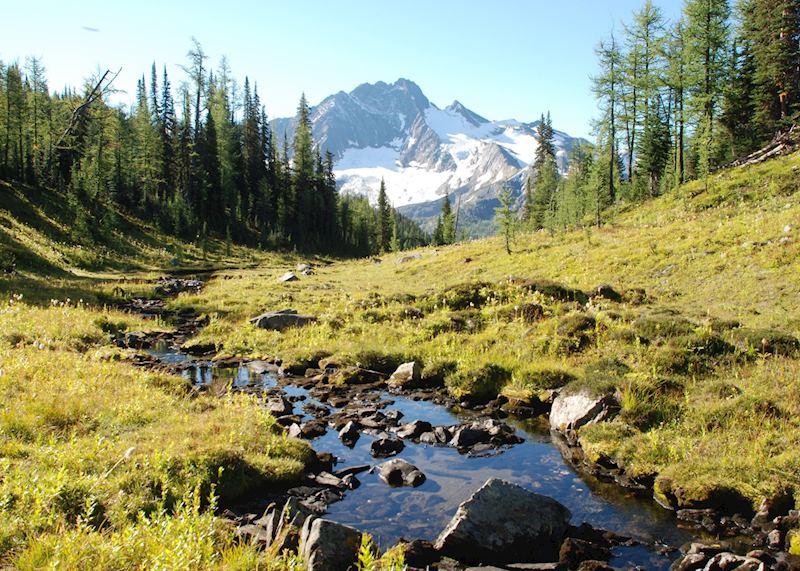 Banff National Park
Huge and historic, Banff National Park offers a wonderful variety of scenic walking trails to suit all abilities. The park does get busy, especially during the peak summer months, but is large enough to offer plenty of opportunities to get off the beaten path.
One of the best hikes from Banff is the 6.2 mile (10 km) Bow River Falls and Hoodoos Trail, which leads around wind-sculpted rock formations and part of Tunnel Mountain.
Other popular trails include Stewart Canyon, which is a 3.5 miles (5.6 km) walk to the Cascade River and Sunshine Meadows, a beautiful alpine meadow set at an altitude of over 6,500 feet (2,000 m) and reached on a 9 mile (14.5 km) hike.
At Lake Louise, the Plain of Six Glaciers circuit is a 9 mile (14.5 km) hike with a 1,900 foot (600 m) elevation gain, but for those feeling less energetic a simple stroll along the lake's edge at either Moraine Lake or Lake Louise is hard to beat.
Accommodation options in the Canadian Rockies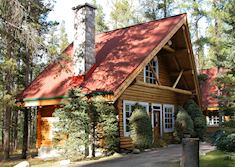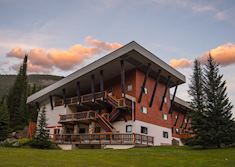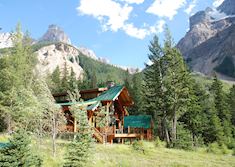 Activity ideas in the Canadian Rockies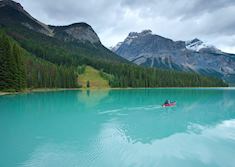 Enjoy a half day guided hike in the stunning Yoho National Park. The hike is approximately three to four hours long, and departs from Moraine Lake Lodge.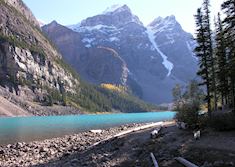 Travel from Jasper to Lake Louise with a guide and learn all about the famous mountain characters that made their mark on one of the world's most spectacular mountain highways.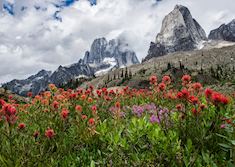 Spend four days exploring remote mountain trails reached only by helicopter. You'll stay in a secluded mountainside lodge whose expert guides will lead you out on hikes each day, planning a route to suit your small group's interests and ability.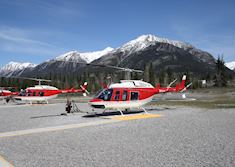 Heli-hiking in Canada is an exciting way to access the heart of the Rockies and unspoilt landscapes. It also gives you the chance to enjoy some fantastic walks that few others have traversed.
Further reading