Canada is home to one of the most exhilarating forms of walking holiday - the heli-hike. Multi-day heli-hikes allow guests to experience the full diversity of the country's alpine terrain in a short space of time, terrain which would otherwise only be accessible after a long and sometimes arduous trek.
Based at remote mountain lodges, each day an exciting helicopter flight will whisk you to remote parts of the mountains where expert guides point out the marvels of a diverse range of flora and fauna.
Ability is not an issue, for whether you are in great physical shape and enjoy strenuous, fast-paced hiking, or you have no experience of hiking in the mountains, each trip and group is tailored to your preferred pace and expertise.
In addition, families, couples or singles can all be catered for.
Start planning your Canada walking holiday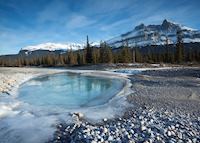 9 days exploring the main highlights of western Canada including the Rocky Mountains, the interior of British Columbia, and the buzzing city of Vancouver.
Discover Vancouver, Whistler, the beautiful interior of British Columbia and the breathtaking Rocky Mountains.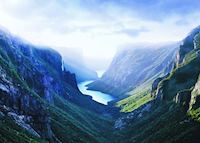 Explore the main highlights of Newfoundland including St. John's, Twillingate, Trinity Bay, the Northern Peninsula and Gros Morne National Park.
---
Walking in Canada: Where to go