The Spanish colonisation of the Americas was Spain's conquest, settlement, and rule over much of the western hemisphere.
Beginning with the arrival of Christopher Columbus in 1492, over three centuries the Spanish Empire expanded right across this part of the world starting from early small settlements in the Caribbean.
Today you will find throughout Mexico, Central America and Cuba some of the best preserved examples of colonial history in many of the region's cities. They not only retain some beautiful classic architecture but something of their historical soul which has been incorporated into modern bustling lives. They are a delight to simply wander round, or to shop, browse markets, sit in cafes, absorb local life and visit museums.
Discover the colonial highlights and history of the following places...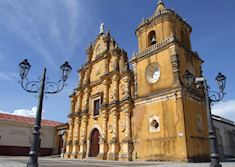 León was once the main political, cultural and religious centre of Nicaragua and is one of the oldest colonial cities in Central America.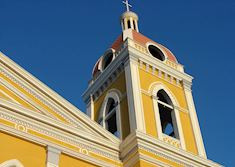 Granada, located 46 kilometres south of Managua, sits on the shores of the magnificent Lake Nicaragua in the shadow of the imposing Mombacho volcano.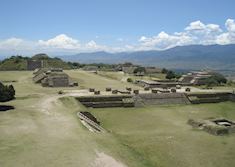 One of Mexico's most delightful and popular cities, easily reached by plane from Mexico City, Oaxaca lies in a high valley in the south of the country and is surrounded by fascinating Zapotec ruins and traditional villages.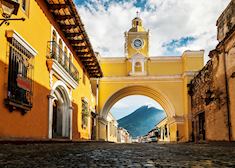 Recognised and protected by UNESCO as a World Heritage Site, Antigua is one of the most atmospheric cities in Central America.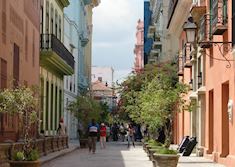 Havana is embedded in the past, yet tentatively looking to the future. You come here to experience its architectural melting pot, its absence of capitalist quirks, its political singularity, its thriving live music scene and its general relaxed ambiance.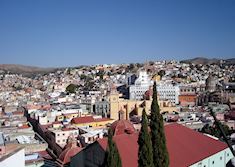 Guanajuato, its name deriving from the Tarascan Quanax-Huato, meaning "Place of Frogs", is situated in a narrow gorge surrounded by stunning scenery.
Start planning your trip to Central America

Start thinking about your experience. These itineraries are simply suggestions for how you could enjoy some of the same experiences as our specialists. They're just for inspiration, because your trip will be created around your particular tastes.
Further reading