My passion for exploring the natural world started when I was young, poring over wildlife travel brochures and relentlessly rewatching David Attenborough documentaries. Adventurous family trips away to destinations such as Botswana, Canada, Indonesia and Australia further fuelled my commitment to my wildlife photography and scuba diving hobbies.
I graduated with a biological sciences degree from Imperial College London in 2021 and then travelled through several countries in Latin America, discovering the endless possibilities that this region of the world has to offer. From the world's best offshore big animal scuba spots and the most biodiverse tropical ecosystems on the planet, adventure activities in volcanic regions and rugged beach locations, Costa Rica and Mexico have both plenty of nature and action to pair with their infamous culture and cuisine.
Now working at Audley, I am excited to help others who wish to explore the treasures of these two countries.
Speak to Sam

Start planning your trip to Central America with Sam
01993 838 638
Q&A with Sam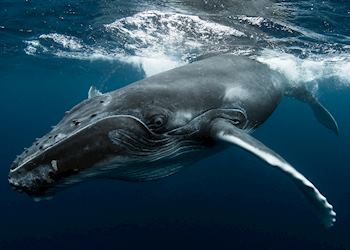 What's your most vivid travel moment?
I slid from the side of the boat into the deep waters of the Pacific Ocean off the coast of Baja Sur, Mexico. With my ears submerged, the noises of the world above were silenced and the only sounds were the grunts and shrieks of the approaching animals. I finned down into the abyss as two humpback whales materialised out of the blue toward me. A pod of twenty bottlenose dolphins leading the way had already passed by, and the two whales lifted their tails to slow their approach, twisting side on so that they were both looking directly at me. Before I knew it they were disappearing off with the dolphins and I was left with the trailing sea lions swirling around me as I surfaced. Having left Bahia Magdalena, passing friendly gray whale families, breaching marlin, a super-pod of common dolphin and even blue whales, this was a rather incredible ending to a day I had dreamt of countless times.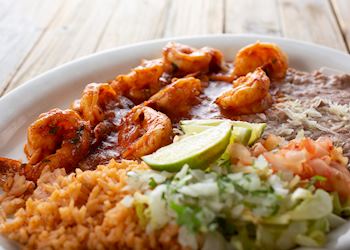 What's the best local dish you've tasted?
From chilaquiles to enchiladas, I don't think you can beat the flavours of the food offered across Mexico. However, my favourite dishes are the fresh seafood options offered along the coasts. Prawns are hands down my favourite so my top choice would have to be either camarones a la diabla, a spicy dish of whole fried prawns coated in red pepper sauce, or aguachile de camaron, a fresh limey dish similar to the better-known ceviche.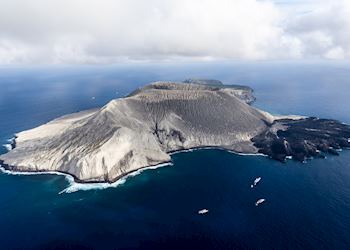 Where would you like to travel next?
The Revillagigedo Archipelago, or Socorro Islands, are a group of four volcanic islands roughly 500 km (311 miles) off the coast of Mexico. As a UNESCO World Heritage Site, the unique underwater ecosystem boasts mind-blowing underwater topography, littered with large pelagics, such as oceanic manta ray, tiger sharks and giant yellowfin tuna. The only way to access this location is via a 24-hour liveaboard journey — which in my mind only adds to the magic of this adventure.