Victoria, Central America Specialist
I lived in London for the first 15 years of my life and travelled widely across the globe as a child. Grandparents born in three different countries meant many visits to various 'homelands' and a father born to be on the sea also meant frequent sailing trips to far-flung destinations.
I undertook my most profound journey when my family emigrated from London to Boston. Finding myself on the north eastern edge of a new and vast continent, I quickly got to grips with my environment and started to explore. After a stint back in the UK for university, I returned to Boston in 2013 where I began a career in travel with Education First in Cambridge, MA. I had the opportunity to travel extensively, arranging educational trips for students around the globe. After spending time travelling throughout Central America, both for work and leisure, I decided to focus my career on this incredible region. I discovered Audley when they launched in the US, starting work in our Boston office in 2015. After a couple of years of success here, Audley then launched their Europe department and I was given the opportunity to pioneer the UK and Ireland team. After establishing the team and becoming a senior specialist in the US, I made the transition back to London and returned to Latin America — a region I'm truly passionate about.
In addition to my previous experience I have embarked on over three months of separate Audley research trips throughout Mexico, Costa Rica, Guatemala, Belize and Peru, relishing in the stunning scenery, impressive wildlife, abundant natural beauty, exciting metropolises and the booming culinary scene — all of which further ignited my passion for this incredible part of the world.
Speak to Victoria

Start planning your trip to Central America with Victoria by calling 01993 838 923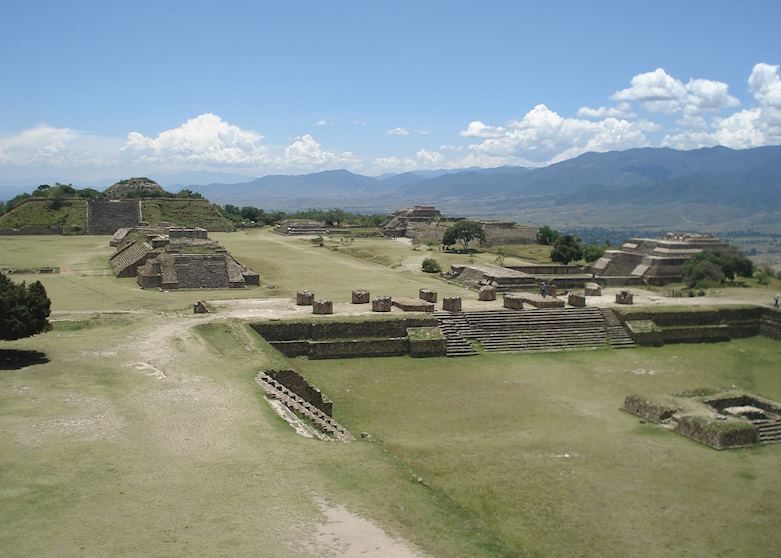 Mexico
Oaxaca city, is known as the heart of Mexico. Oaxaca is a colorful and enchanting colonial city rich with art, cuisine and creativity. The old city, surrounded by mountains, is an unlikely combination of indigenous traditions and cool modern art and artists- with a wealth of museums and galleries to explore. Oaxaca is where the alcoholic beverage Mezcal originates. Wandering through the streets of Oaxaca you can find speak-easy style mezcalerias that offer tastings and a lively night life. Oaxaca is rich in cuisine and boasts incredible restaurants offering nuevo oaxacan food with ingredients from the many local markets.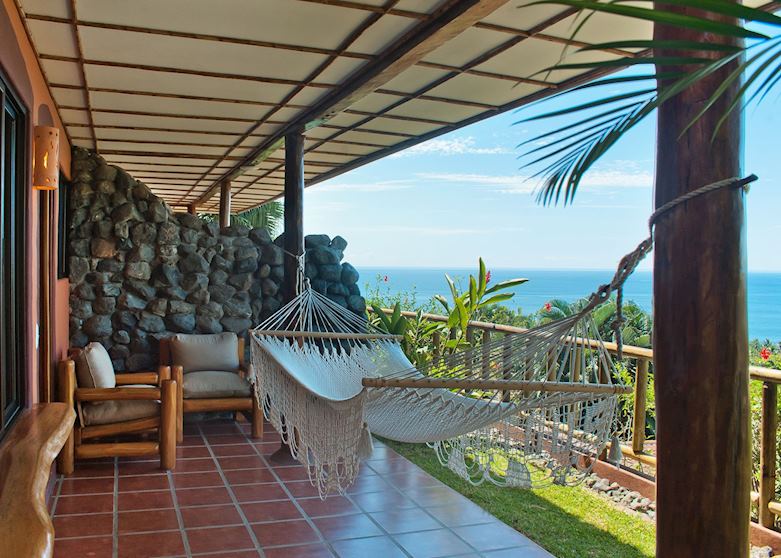 Costa Rica
Punta Islita could best be described as a hidden gem. It is in a remote location which requires a somewhat questionable drive along a very bumpy dirt road until you finally emerge at this lush green shangri-la, Punta Islita. The hotel is located on a mountain, in a cove, with fantastic panoramic ocean views. Each room has an outdoor space with a hammock over-looking the ocean, a relaxing and scenic space to watch the birds in the morning. The property has a stunning infinity pool overlooking the sea with a swim up wet bar where they serve craft cocktails created by their exceptional mixologist.
I'll never forget when…
My most memorable experience was snorkelling with giant sea turtles off the coast of Placencia in Belize. We took a boat journey out to the Laughing Bird Caye, A small sandy spit in the Caribbean sea. Where we prepared to embark on several hours of swimming with the incredible marine life around the island. Belize is home to the second largest coral reef system in the world after the Great Barrier Reef in Australia and the crystal clear waters make for an amazing snorkelling experience. As we were swimming my guide looked at me excitedly as to the right of us were two giant sea turtles happily swimming beside us.