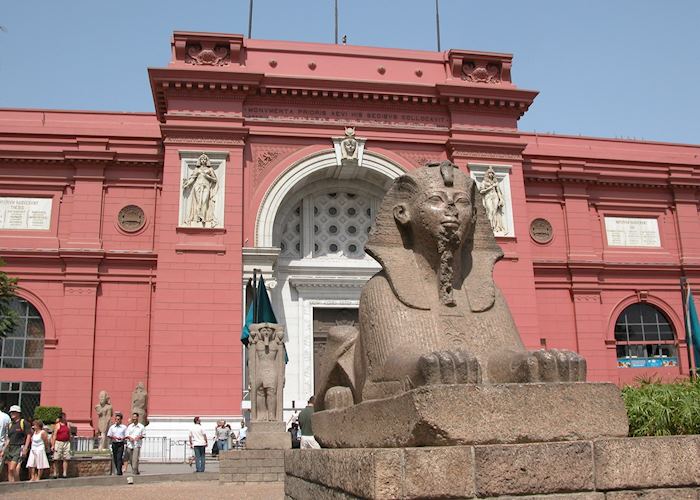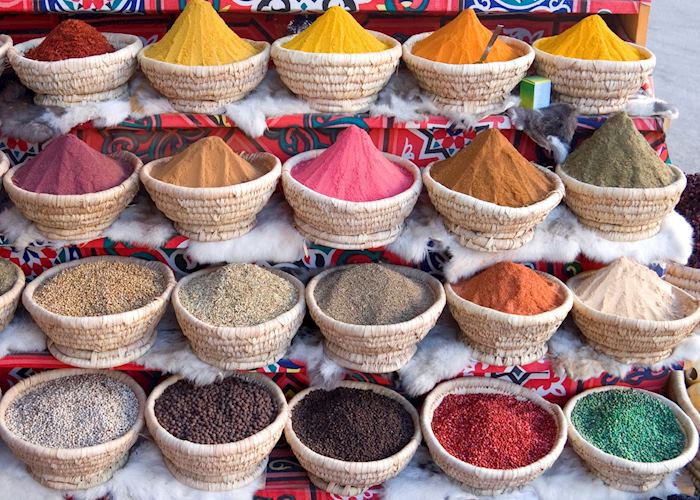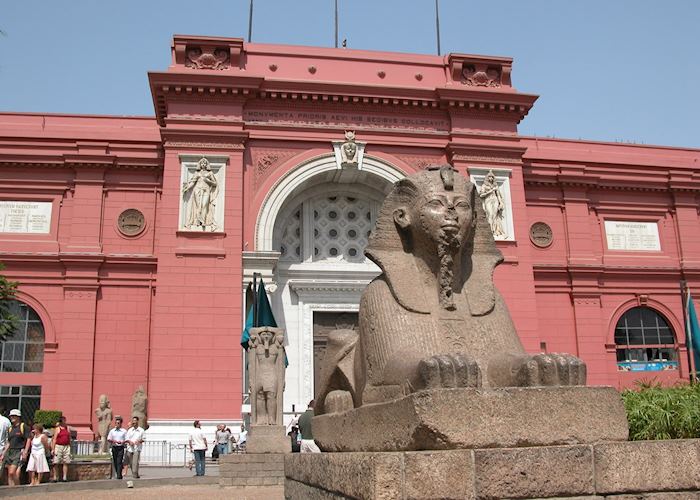 Museum, Citadel, Mosque & Souqs
Museum, Citadel, Mosque & Souqs , Egypt
Situated on a spur of the Muqattam Hills, the citadel dominates Cairo's skyline and was the nerve centre of the city and wider Egypt for almost 700 years. Its construction was initiated in 1176 by Saladin and completed by Muhammad Ali, whose lavish mosque occupies the heart of the citadel. The mosque is classically Ottoman, with cascading semi-domes supporting a central dome without the need for substantial interior columns or pillars.
The Khan El Khalili refers to a large collection of souqs centred on a 13th century caravanserai where traders could find accommodation as well as space to sell their wares. The area is a warren of passages and alleyways, and some of the walls hide second streets that mirror those outside, except they run along the first floor of the buildings. Each souq or quarter within the Khan El Khalili contains shops, warehouses and workshops dedicated to a particular trade: gold, ironmongery, perfume, spices, cotton and so on.
Between the various shop fronts are cafes, where it is possible to sit for a while sipping mint tea and smoking an aromatic nargileh (water pipe) while watching the world pass you by or admiring the backgammon skills of the café regulars.
A visit to the Museum of Egyptian Antiquities is an essential part of any trip to Cairo, allowing you to marvel at Egypt's historic monuments. There is a vast trove of artefacts here, telling the story of the Ancient Egyptians from their early development into a unified state through to their absorption into the classical world of Rome and Greece. As well as objects of great beauty, day-to-day tools and the stunning array of funerary artefacts typified by the famous contents of Tutankhamun's tomb, the museum also offers a chance to study and understand, at close quarters, various key symbols and architectural devices that you will see writ large across the many temples, pyramids and tombs of Egypt.
Forming the heart of Cairo and representing key periods in the city's history, these sights are often overlooked in the rush to see the monuments of Ancient Egypt and the pharaohs. Although this is unfortunate, as these other monuments are equally important and impressive, it does mean that a tour round Old Cairo will get you away from the larger hoards of tourists, as well as giving you the chance to get to the heart of what is a fascinating city.
The Museum of Egyptian Antiquities is an absolute must, not just because of the wonderful artefacts on display but also because it puts so much of what you see on your trip into context.
Speak to someone
who's been there

Start planning your tailor-made trip by contacting one of our Egypt specialists
Photos of Museum, Citadel, Mosque & Souqs