Our properties in Malaysia and Thailand represent great value for money with fantastic food and combine brilliantly with a wide range of cultural and scenic experiences.
Vietnam has a fascinating history and some stunning hideaways to relax in. Slightly further away Indonesia gives you the opportunity to stay in some fantastic retreats and are twinned with excellent city breaks such as Singapore or Yogyakarta.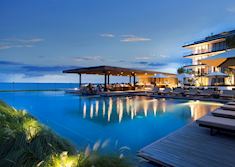 Discover Indonesia with Audley. Visit Yogyakarta, the cultural heart of Java before flying to Bali to stay at the beach resort, Alila Seminyak.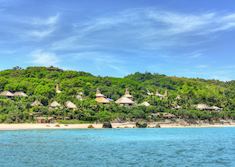 Spend a few days enjoying the galleries, boutiques and restaurants of the upmarket beach resort of Seminyak before heading to the undiscovered island of Sumba for a very different experience in beautiful seclusion.
Explore Saigon and the Mekong Delta before relaxing on a beautiful beach in a secluded location in Central Vietnam.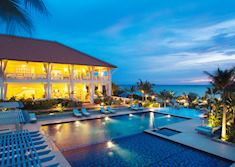 Explore the fascinating temples of historic Angkor before a relaxing week at the beach on Phu Quoc Island.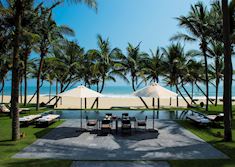 Discover one of Asia's most thrilling, spectacular and cosmopolitan cities, Hong Kong before enjoying beach time near to the UNESCO World Heritage town of Hoi An.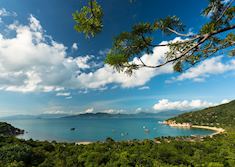 Explore Vietnam's capital city before relaxing at the stunning Six Senses property in Ninh Van Bay.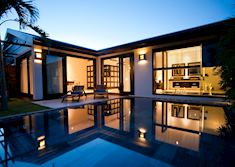 Discover the colonial heritage and Chinese, Indian and Malay influences on cosmopolitan Singapore before heading to central Vietnam to relax in a pool villa enjoying complimentary spa treatments.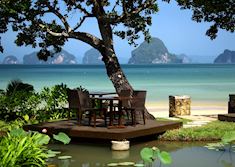 Spend a few days discovering a different side of Bangkok with a week to relax on Thailand's picturesque west coast.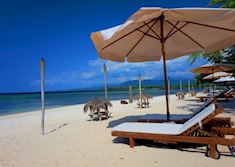 Experience great shopping, museums, colonial architecture, and fabulous cuisine in Singapore before spending time relaxing on the beach on the picturesque, quiet island of Lombok.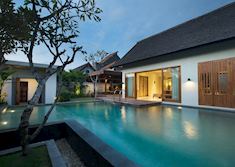 Get off the beaten track exploring rural Bali's rice fields and traditional villages before a relaxing week at your pool villa close to the restaurants and bars of Seminyak.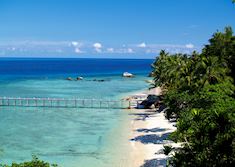 Explore the cosmopolitan city of Kuala Lumpur and spend time relaxing on the beach on peaceful Tioman Island.
Visit Bangkok and explore its cultural and architectural gems before travelling by road and boat to the nearby island of Koh Samet.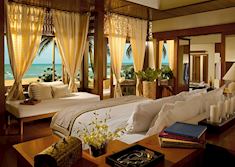 Spend a night in the bustling city of Kuala Lumpur, one of Southeast Asia's most diverse capitals, before exploring the World Heritage Site of Malacca and finding some quiet time on the east coast of Malaysia.
Spend time exploring the Khao Sok National Park and observing the Asian Elephant at first hand before reviving yourself with a relaxing stay on Thailand's west coast.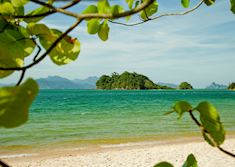 Visit Singapore, one of Southeast Asia's most important cities, before some serious relaxation on the beaches of Langkawi.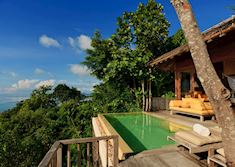 Uncover the culture and history of Chiang Mai, Thailand's northern capital before spending time relaxing on the island of Koh Yao, reached by a short boat journey from Phuket.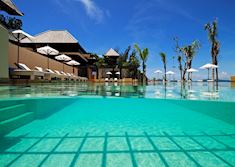 Spend a few days in Sarawak, before travelling to Gaya Island for time relaxing in one of nature's picturesque settings.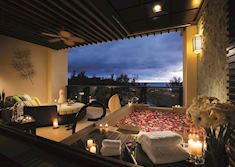 Explore the contrasts of east and west, modern and traditional in the fascinating city of Hong Kong before relaxing on the beautiful island of Borneo.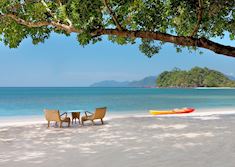 Discover the mix of east and west, old and new in Kuala Lumpur before relaxing on a beautiful beach on the island of Langkawi.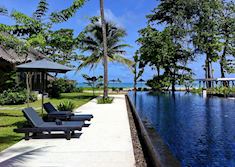 Discover the historic temples and famous cuisine of colourful Chiang Mai before spending a week relaxing on the beach at Khao Lak.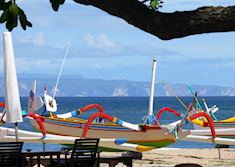 Discover Ubud's pretty temples, beautiful rice terraces and exquisite handicrafts before heading to Sanur to enjoy a week relaxing on the beach.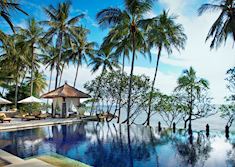 Stay at a working plantation surrounded by lush paddy fields before travelling to the quiet north coast to relax on the beach at a wonderful spa resort.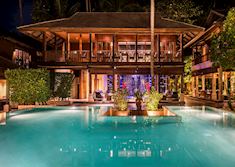 Spend a few days exploring Koh Samui before a week relaxing among the natural beauty of Koh Phangan.
Further reading