Whether it is birdwatching on Stewart Island, traversing through the wild wetlands of the south, monitoring marine life on the Otago Peninsula or indulging in the local fare served in Dunedin's fine restaurants, this region presents a host of contrasting experiences.
Much of the landscape remains untouched, only sparsely populated, and it is here that you can discover a castle in Dunedin, dramatic cliffs in the Catlins, and national parks bursting with birdlife.
Regional highlights
Along the Southern Scenic Route and the Catlins Coastal Heritage Trail you will be presented with places of historic interest and geological phenomenon — a petrified forest embedded in the coastal bedrock at Curio Bay.
Other delights to explore are the wrought-iron viaducts of the Taieri Gorge and the woodland gardens of the Otago Peninsula. At Bluff, the southern tip, you can sample the renowned Bluff oysters or travel to the demigod Maui's anchor stone, Stewart Island.
Dunedin and Invercargill
The two cities, Dunedin and Invercargill, are a stark contrast to the wild lands that encase them. Speckled with elegant Victorian and Edwardian buildings, it is here that you get a sense of how the British settlers must have longed for home, creating for themselves a diminutive version.
Start planning your trip to New Zealand

Start thinking about your experience. These itineraries are simply suggestions for how you could enjoy some of the same experiences as our specialists. They're just for inspiration, because your trip will be created around your particular tastes.
Some highlights in Otago & Southland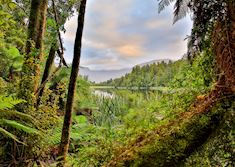 Dig your own hot pool at Hot Water Beach. A quirk of geology means that at low tide hot water bubbles up through the sand and if you dig deep enough you can relax and enjoy your very own surf-side spa.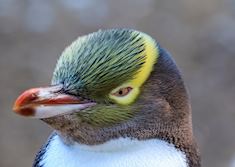 The Otago Peninsula is home to blue penguins, the rare yellow-eyed penguin and a whole host of birdlife including the Royal Albatross.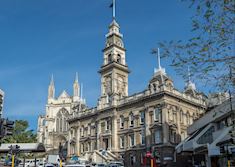 Up to 85% of Stewart Island is national park, making this a wildlife haven. It is one of the best places look for the rare Kiwi and other native birds.
Some of our favourite places in Otago & Southland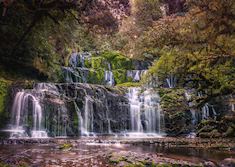 The Catlins is a totally absorbing off-the-beaten track area, an untrodden world where small patches of tamed farmland have made little impression on a landscape of formidable cliffs, wild forests, pretty bays and calm estuaries.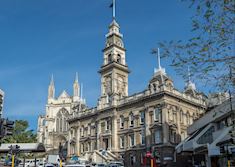 The South Island's third-largest city is much more low-key than Queenstown, with a large population of university students and some architectural showpieces unlike anything else in New Zealand. It's also your gateway to the wildlife of the Otago Peninsula.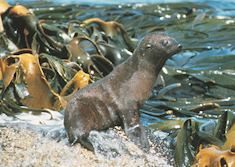 Stewart Island is the most recent addition to New Zealand's list of national parks. Ulva Island is a ten minute boat journey from Stewart Island and is managed by the Department of Conservation as an open island sanctuary.
Accommodation options in Otago & Southland