This province is worth a two-week trip in its own right, and Durban is a well-served flight hub, so incorporating one or two of the province's attractions into a country-wide itinerary is also possible and popular.
A typical circuit would include the stark and stunning Drakensberg Mountains; the Battlefields, where some of the best guides in the country will wring emotions out of you as they describe the battles at Isandlwana and Rorke's Drift; public and private game reserves full of big game and beautiful scenery; and the coastline with its remote beach lodges in the north, the shores of the Lake St Lucia UNESCO World Heritage Site and the many resort towns around Durban.
Whilst tours do pass through the province, to get a full flavour we really recommend self-driving, or, if just visiting one or two destinations, private transfers.
Start planning your holiday to KwaZulu-Natal

Start thinking about your experience. These itineraries are simply suggestions for how you could enjoy some of the same experiences as our specialists. They're just for inspiration, because your trip will be created around your particular tastes.
View All Tours in South Africa
Highlights of KwaZulu-Natal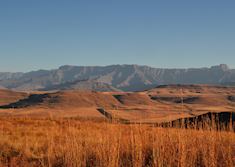 Royal Natal National Park is found in the Northern Drakensberg and is famous for the Amphitheatre, as well as the Tugela Falls that plunges over a 500 m wall of rock. There are many hiking trails in the region to explore this outstanding scenery.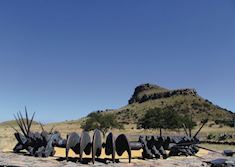 With a good guide book to hand, the battlefields of Rorke's Drift and Isandlwana can be explored on your own. It is perhaps best to start at Isandlwana, overlooking the battlefield from the ridge occupied by the Zulu commander, before making your way down to the sphinx-shaped hill where the heart of the battle unfolded.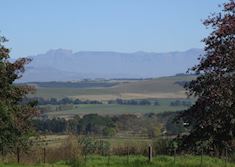 Lesotho is isolated from KwaZulu-Natal by the towering Drakensberg Mountains, and the Sani Pass is the only way through them. The road cuts the slopes, switching through tortuous hairpin bends and offering dizzying views of valleys far below.
Some of our favourite places in KwaZulu-Natal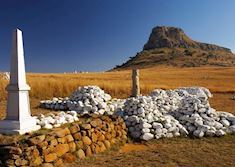 The site of several bloody conflicts between the British, Boers and Zulus during the 19th century, KwaZulu-Natal's Battlefields are steeped in military history. You can tour each site with a guide to uncover the stories behind the battles.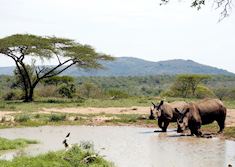 Hluhluwe is the oldest game reserve in Africa, declared by Zulu kings in 1895, and is an area of rounded hills and valleys known for good game and bird spotting.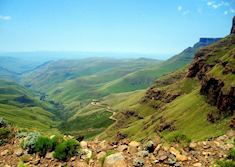 Stretching more than 1,000 km (620 miles), the Drakensberg forms the eastern portion of Southern Africa's Great Escarpment. Among its jagged peaks and pinnacles, you can go hiking, horse riding or mountain biking, and see ancient San Bushman rock paintings.
Great places to stay in KwaZulu-Natal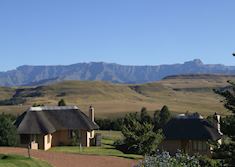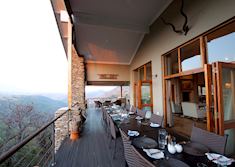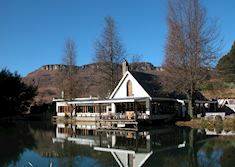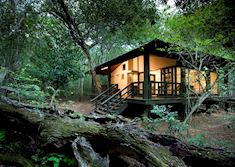 Phinda Private Game Reserve