By Audley US specialist Shannon
In the US, you can choose to explore the vast outdoor spaces of California's national parks with your family, learn to lasso like a cowboy on a ranch or discover a different side to Florida beyond its amusement parks. Hawaii's laid-back Polynesian culture, volcanoes and beaches make it easy to forget you're in the states, while cities like San Francisco present a huge range of family-friendly activities, from museums and city tours to guided bicycle rides.
Although you won't be able to experience everything the US offers in one trip, you can pick an area that best fits with your family's interests. I've shared a few of my suggestions below. You can also find more ideas in our guide to five of the best family activities in the US.
Recommended experiences for families in the US
Stay on a traditional cowboy ranch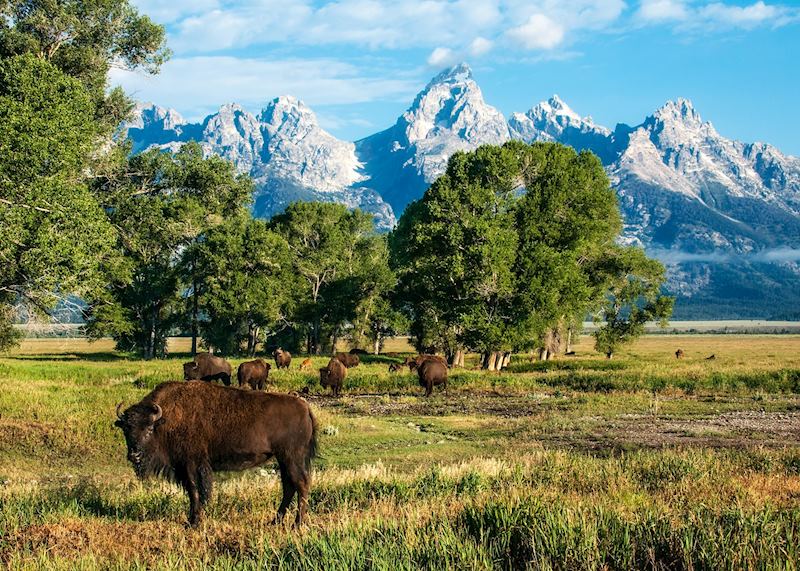 A ranch stay gives your family a taste of the Wild West, as well as a chance to enjoy the open countryside, relax as a family and try new activities you won't find elsewhere.
Ranches range from working cattle farms where you can learn to be a cowboy, to more luxurious properties offering glamping and dedicated staff who ensure that your days are filled with activities matching your family's interests. And, because they're found across the country, from Texas to the Rockies, it's easy to incorporate a short ranch stay on a visit to national parks or other attractions.
Go glamping in the USA's national parks
Some of my fondest memories as a child are of camping trips taken with my family. With glamping options popping up in several national parks across the US, it's an alternative way to experience the great outdoors away from busier areas.
Under Canvas have glamping sites in national parks including Zion, Yellowstone and the Great Smoky Mountains, but the standout for me is its Grand Canyon base. Less than half an hour's drive from the canyon's South Rim, you can sleep in spacious tents specially designed for families. Each has a private bathroom, a lounge area and a wooden deck looking out across the rust-red landscape speckled with juniper trees.
Depending on the length of your stay, you can choose from one, two or three complimentary activities that take place around the canyon, ranging from guided hikes and bike tours to horseback riding and exploring by Jeep. At the end of the day, gather around the campfire and toast s'mores.
Another option is to stay in an all-American Airstream trailer just outside Yosemite National Park. These shiny aluminum 'caravans' are rooted in the USA's history, first designed in the 1930s.
The Airstreams at Yosemite's Autocamp have been furnished to a high standard, with modern amenities providing high levels of comfort. Each has a bedroom and living area, a kitchenette and a bathroom, as well as outdoor furniture for eating alfresco. Alongside your Airstream you'll also have a spacious safari-style tent with additional bedroom and living space.
Explore Hawaii's beaches, volcanoes and Polynesian culture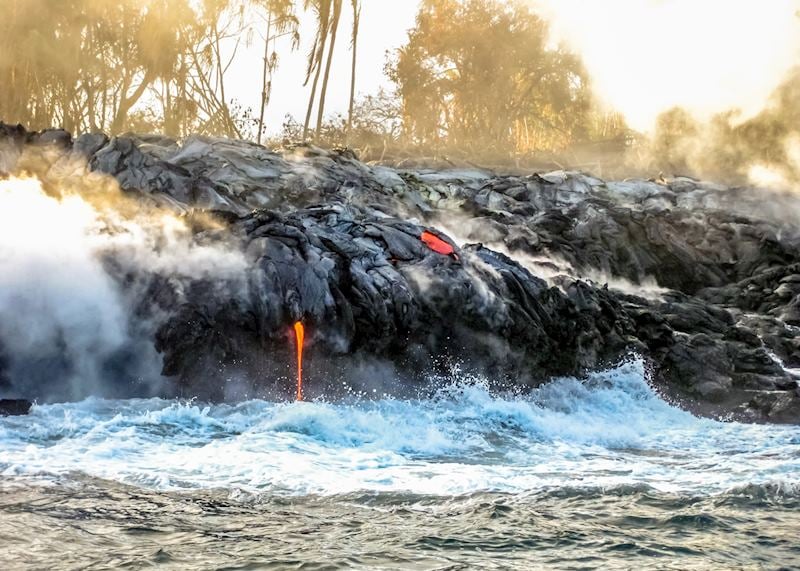 There's a focus on the ohana ('family') in Hawaiian culture, so you'll feel welcome on whichever of Hawaii's six main islands (Oahu, Maui, Kauai, Molokai, Lanai, and Hawaii) you visit.
Each island presents a wealth of activities for families, from kayaking near waterfalls to snorkeling with manta rays and stargazing on top of Hawaii's highest peak, the dormant volcano Mauna Kea. You can combine a few islands in one trip for a more varied stay.
An activity that stands out for me is dolphin watching aboard a catamaran. As I sat on the boat's netting, dolphins swam right beneath my feet. I'd also recommend taking a helicopter ride over the crater of active volcano, Mount Kilauea, looking down to see the lava glowing below.
Beaches are also a highlight of the islands — some of my best finds have been those I've stumbled across while driving around. Those on the south coast are usually more protected, while the huge waves off Oahu's northern beaches draw world-class surfers you can watch from the shore.
To dip your toe into Hawaii's Polynesian culture, I recommended taking part in a luau — a traditional Hawaiian feast. The whole family can try local food such as kalua pua'a (steamed pork) and haupia (coconut jelly) while enjoying Hawaiian music and hula dance performances. Head to Oahu's Nutridge Estate and you can also help to prepare the feast using an imu (underground oven) and take part in traditional Hawaiian games.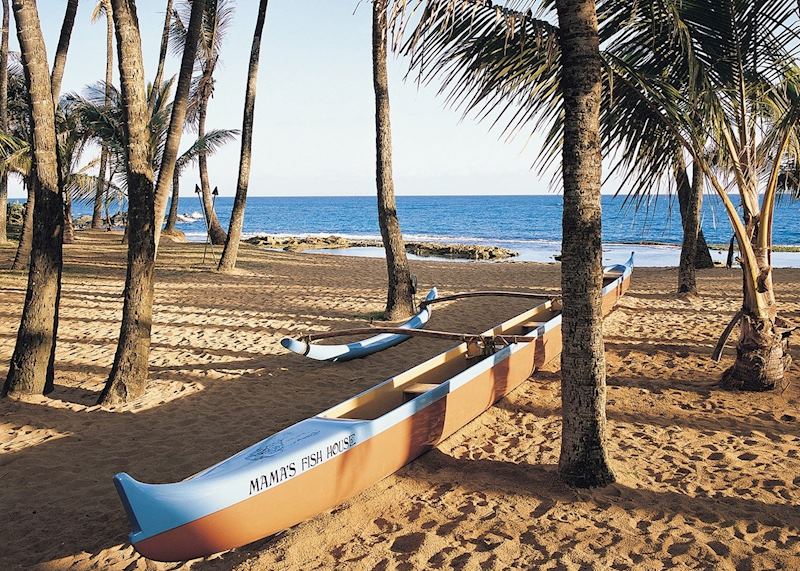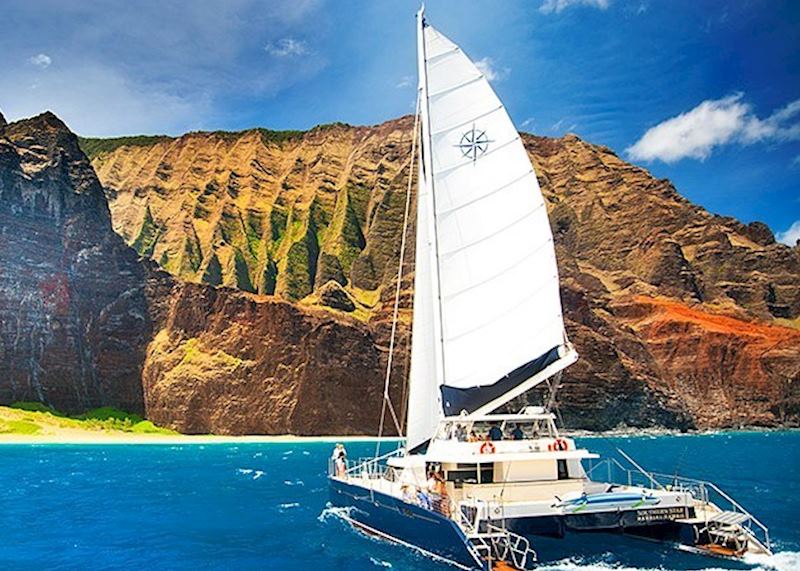 Where to stay in Hawaii for families
As well as large resorts with spas and children's programs, you'll find smaller, simpler properties with character such as Mama's Fish House Restaurant & Inn on Maui, where you can stay in a traditional-style plantation cottage right on the beach.
Take a family road trip along California's coast
Sweeps of sand, activity-filled cities including San Francisco and Los Angeles, and striking national parks make the West Coast an excellent destination for a family road trip.
You can read more about what makes the Golden State well-suited to a family trip in our guide to family vacations in California. It also includes ideas for what to see and do away from the coast if you have time to explore further.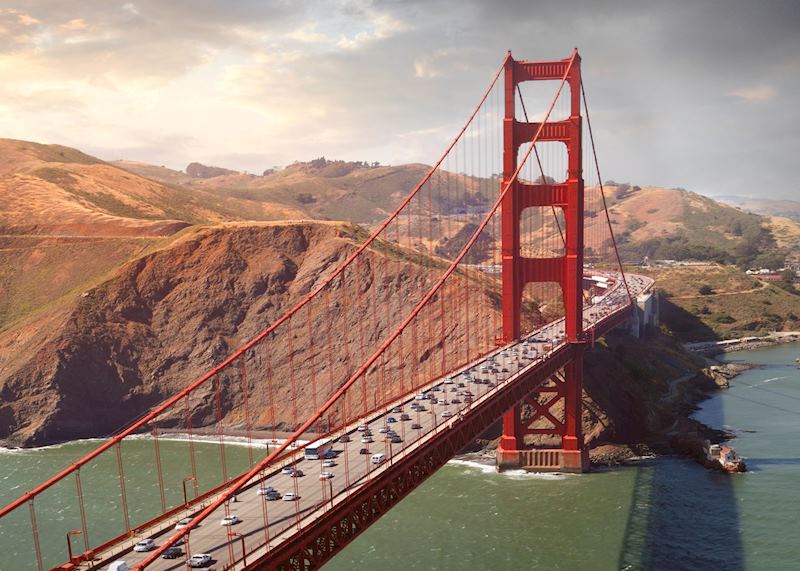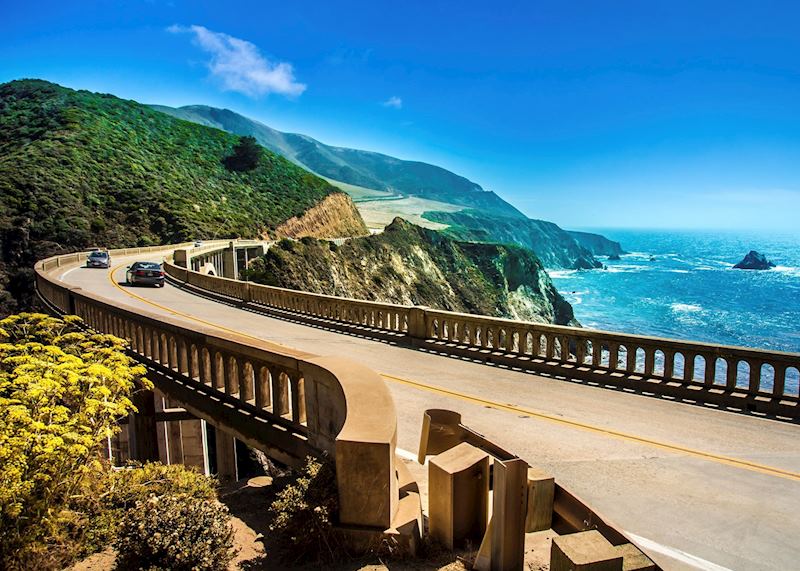 See Yellowstone's wildlife and geothermal activity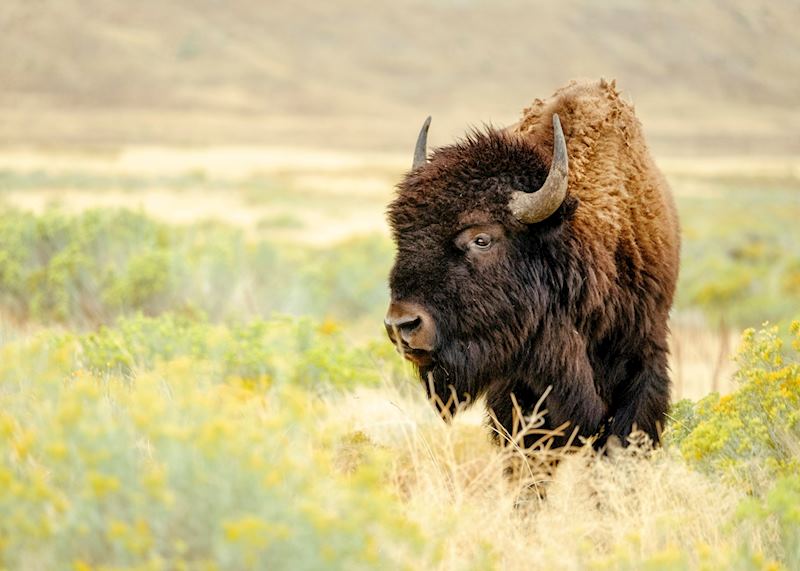 If I had to choose one national park to visit, it would be Yellowstone. Take in the park's highlights by following the 142-mile (229 km) Grand Loop Road, which runs in a figure of eight (you can also see how best to explore Yellowstone by viewing our 11-day trip idea). The road is dotted with visitor information points and scenic boardwalks where you can get out of your car and safely walk past bubbling mud pits and steam vents.
The northern half of the loop holds the greatest concentration of wildlife, including grizzly bears, bison, moose, beavers, bald and golden eagles and gray wolves. You can head out on a tour to spot animals under the guidance of expert naturalists.
The southern loop contains most of the park's geothermal features, including the Old Faithful geyser. Named for its regular and predictable eruptions, it causes a stir every 90 minutes when it spurts boiling water around 135 feet (41 m) into the air. You'll also see Grand Prismatic Spring — despite the sulfurous smell, you can't help but admire its vibrant yellow, orange, green and blue rings and rainbow steam.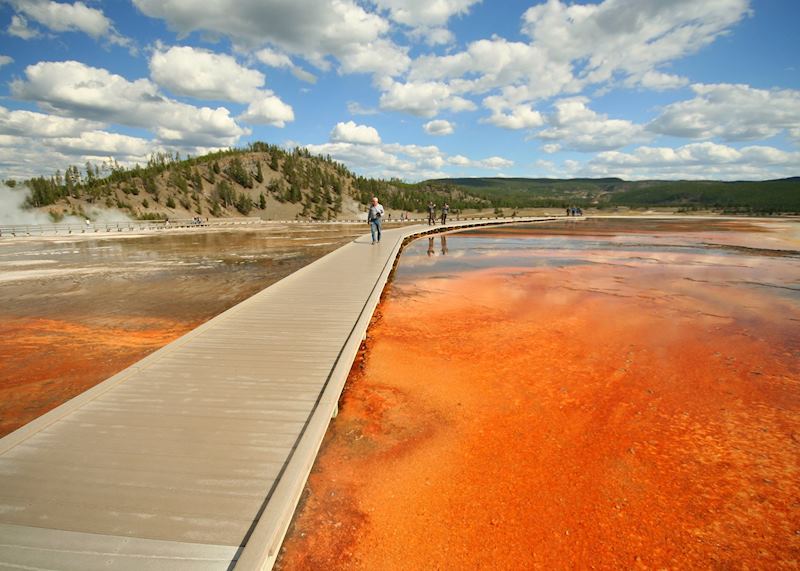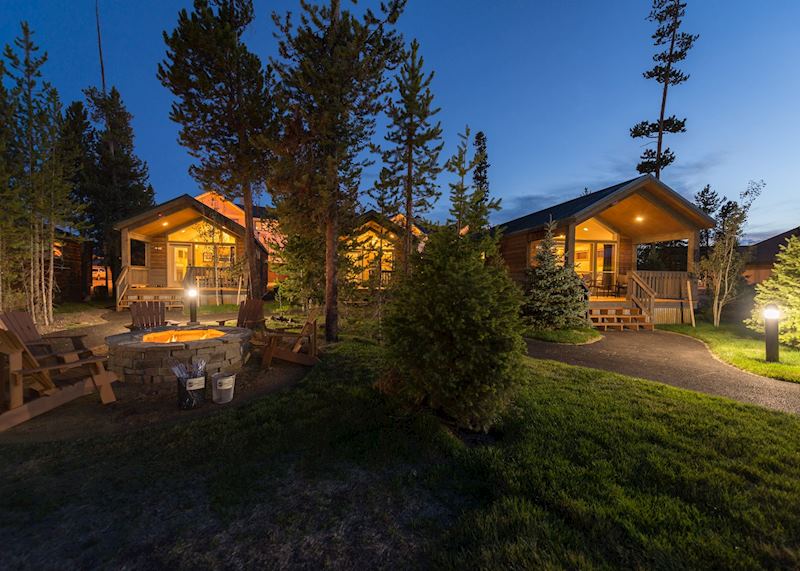 Where to stay in Yellowstone for families
For the best-quality accommodation, I recommend staying a little outside the park. Explorer Cabins at West Yellowstone is around half an hour's drive from the park's west entrance. The wooden cabins are spread across five different camps and feature bunks and sofa beds for children, as well as a kitchenette.
Discover Florida's wild side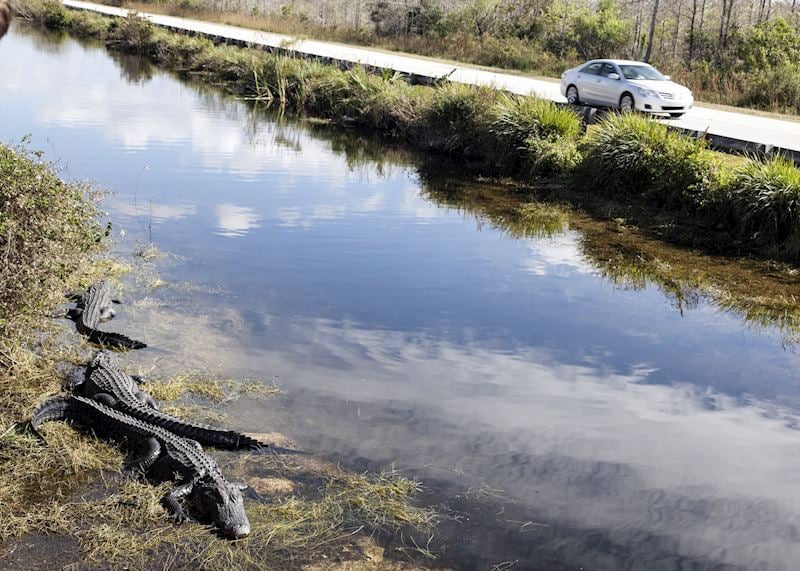 Venture beyond Florida's theme parks and you'll be rewarded with some of the country's most wildlife-rich habitats and beaches lapped by warm, clear waters. You can use our Florida self-drive trip idea for further inspiration.
I like to take time to relax on the sands that stretch along the Gulf Coast. From the beachside city of Clearwater, you can also go kayaking and paddleboarding. The activity I recommend most, though, is boarding a speedboat to spot dolphins with an expert, pausing to explore deserted sandbars. On my trip, dolphins followed in our wake, taking it in turns to curl up above the waves.
Another way to acquaint yourself with Florida's wildlife is by joining a guided walk through Everglades National Park. Dubbed the 'North American Amazon', the Everglades are nevertheless just half an hour's drive from Miami.
Led by an experienced local guide who's passionate about the natural world, you'll weave through cypress trees draped in Spanish moss and follow trails through ferns. As you walk, your guide helps point out birdlife such as loons, grebes, pelicans and herons, as well as signs of turtles and baby alligators, all while filling you in on the inner workings of the local ecosystem.
For more time on the coast, drive the Overseas Highway. Beginning just south of Miami, the 182 km (113 mile) road stretches into the Gulf of Mexico, connecting the islands of the Florida Keys archipelago over 42 bridges. You'll have dazzling turquoise waters on both sides of you, scattered with tiny coral and limestone islets.
It takes a minimum of three hours to complete the drive, finishing at the historic island city of Key West. But, I suggest making several days of it, stopping at the islands along the chain where you can snorkel in North America's largest coral reef or have a go at fishing for sailfish, tuna and kingfish in Islamorada — the 'sport fishing capital of the world'.
Where to stay in Florida for families
Florida is one of the best regions in the US for family friendly accommodation, with lots of good-value self-catering options that offer plenty of space. I like Legacy Vacation Resorts Indian Shores in St. Pete Beach, where you can stay in a well-equipped two-bedroom apartment. It backs onto the Intracoastal Waterway, where you might spot manatees and dolphins, and is just steps from one of the best beaches on this part of the coast.
Start planning your family trip to the USA

Start thinking about your experience. These itineraries are simply suggestions for how you could enjoy some of the same experiences as our specialists. They're just for inspiration, because your trip will be created around your particular tastes.
View All Tours in The US